Company Law
Draft Registration of Overseas Entities Bill
BEIS has published a response to its call for evidence on the proposed register of beneficial owners of overseas entities (similar to a PSC register) that own UK property or participate in UK government procurement. It has also published the draft Bill that will establish that register together with a consultation overview and Q&A document which seeks views on how the proposals should be implemented in practice. In summary, the draft bill states that:
any overseas entity that wishes to own land in the UK will be required to identify their beneficial owner and register them;
an 'overseas entity' is defined as a 'body corporate, partnership or other entity that (in each case) is a legal person under the law by which it is governed' to the extent that legal entity is governed by the law of a country or territory outside the United Kingdom;
the identification of the beneficial owner of an overseas entity is modelled on the PSC regime for UK companies. 'Registrable beneficial owners' for the purposes of the Draft Bill may be an individual, a legal entity or a government or public authority. The overseas entity will also have to take steps to identify registrable beneficial owners;
applications for registration must contain a statement and information about the beneficial owner. Information must be updated annually;
the register will be held by the Registrar of Companies and will generally be accessible to the public;
failing to update or providing misleading, false or deceptive information will be an offence; and
should an overseas entity fail to register, it will be unable to register as the proprietor of land in the UK with the land registry of England and Wales, Scotland or Northern Ireland, thus preventing it from obtaining full legal title. Certain dispositions will also be incapable of registration with the land registries – meaning that in most cases the overseas entity that is not registered will be unable to sell or lease the land, or create a charge over it.
UK Mergers: Consultation on proposals for new national security vetting regime
The UK government has commenced the second stage of its planned reforms of the regime for protection of national security interests in connection with proposed mergers.
In June the UK merger control notification thresholds for certain sectors impacting national security (namely military or dual-use goods which are subject to export control; quantum technology and computing processing units) were amended. Whilst these amendments allow the government to intervene in smaller mergers in those sectors which might give rise to national security implications, the government believes that in order for it to be able to adequately intervene to prevent or mitigate risks to national security a new regime is required that is separate from the existing merger control regime in the Enterprise Act 2002.
The new regime would apply to various 'trigger events', broadly meaning transactions involving the acquisition of control or significant influence over an entity or asset, without any turnover or share of supply tests applying. The proposals would create a new voluntary notification system, encouraging notifications from parties who consider that their transaction may raise national security concerns. The government would also have the power to call in transactions for review, including for a prescribed period (three to six months) after completion. The government expects around 200 notifications to be made each year, with an initial screening period of 15 to 30 working days in order to assess whether the transaction needs to be evaluated in more detail.
Once the government has called in a trigger event for a full national security assessment after initial screening, it will have 30 working days (which could be extended by a further 45 working days) in which to assess potential national security concerns and determine whether to impose conditions to prevent or mitigate risks or, as a last resort, to block or unwind the trigger event.
Responses to the consultation are required by 16 October 2018.
BEIS guidance on use of 'accredited' or related words in company names
The Department of Business, Energy and Industrial Strategy (BEIS) has issued guidance on the use of the sensitive words: 'accreditation', 'accredit', 'accredited' and 'accrediting', in a company, LLP or business name for which the prior approval of BEIS is required under the Sensitive Words and Expressions Regulations 2014. The guidance also sets out the process for making an application to BEIS for approval.
Electronic signatures are valid say government's legal experts
The Law Commission has issued an announcement confirming that electronic signatures can be used to sign formal legal contracts under English law. It has also launched a consultation setting out its provisional conclusions and potential options for reform in light of uncertainty as to the validity of, and formalities around, the electronic execution of documents. The consultation closes on 23 November 2018.
The consultation and associated 'summary paper' focus on the use of electronic signatures to execute documents where there is a statutory requirement that a document must be 'signed' and the electronic execution of deeds, including the requirements of witnessing and attestation and delivery.
Equity Capital Markets
Two AIM companies privately censured and fined for breaching Rules 10, 11 and 31 of AIM rules
The London Stock Exchange (LSE) has privately censured and fined two AIM companies for breaching Rule 10 (Principles of disclosure), Rule 11 (General disclosure of price sensitive information) and Rule 31 (AIM company and directors' responsibility for compliance) of the AIM Rules for Companies.
The first AIM company was privately censured and fined £75,000 (discounted to £50,000 for early settlement) for providing an update on its progress as a business via social media instead of using an RIS in the first instance (thereby breaching Rule 10). In addition, it did not have an adequate social media policy to monitor its social media output (in breach of Rule 31).
The second AIM company was also privately censured and fined £75,000 (discounted to £50,000 for early settlement) for failing to keep its nominated adviser informed on its progress in appointing a successor nominated adviser, notwithstanding frequent requests for updates during the notice period (thereby breaching Rule 31). This information was needed so that the Nomad could inform the company of its disclosure obligations.
Company publicly censured and fined for breaching Rules 10, 11 and 31 of the AIM rules
The LSE's AIM Disciplinary Committee has also publicly censured and fined MBL Group plc (MBL) for breaching Rules 10, 11 and 31 of the AIM Rules for Companies. The fine levied was £125,000 (discounted to £75,000 for early settlement). MBL had failed to notify price sensitive information to the market without delay as regards its deteriorating financial position (thereby breaching Rules 10 and 11). It also failed to seek the advice of its Nomad when appropriate to do so and have in place sufficient procedures, resources and controls to enable it to comply with its obligations (thereby breaching Rule 31).
FCA amends Listing Rules and Disclosure Guidance and Transparency Rules
The Financial Conduct Authority (FCA) has published and brought into force minor amendments to the Listing Rules (LR) and the Disclosure Guidance and Transparency Rules sourcebook (DTR). The changes clarify that Premium Listing Principle 6 (LR Chapter 7) prohibits the continuation of false markets as well as their creation and that the diversity reporting requirements in DTR 7.2 can be satisfied by including a diversity report in a corporate governance statement published in any of the formats which the FCA allows for those statements.
Corporate Governance
AIM guidance on preparing for corporate governance changes
The LSE has published guidance relating to the requirement for AIM companies to disclose their governance arrangements and which code of governance they adhere to and, to the extent that they do so, where they have departed from that code, in accordance with revised AIM Rule 26. The requirement applies from 28 September 2018. For more detail, please read our Governance & Compliance update.
Government publishes findings on Insolvency and Corporate Governance
BEIS has published the response to its consultation on the insolvency regime and related corporate governance matters.
As regards major corporate failure, BEIS intends to:
take forward measures to ensure greater accountability of directors of group companies when selling subsidiaries in distress – thus bringing into scope directors who had no reasonable belief that the subsidiary's stakeholders would be no worse off as a result of the sale than if the subsidiary entered into administration or liquidation;
enhance existing recovery powers of insolvency practitioners in relation to value extraction schemes; and
give the Insolvency Service the necessary powers to investigate directors of dissolved companies when they are suspected of having acted in breach of their legal obligations.
More generally, BEIS has confirmed that it will also:
Dividends – consider a comprehensive review of the UK's regime for declaring and paying dividends given the perceived complexity of the current regime. In doing so, it will consider introducing a new requirement for companies to disclose their distributable profits in their audited accounts and whether a 'solvency test' should be used instead of distributable profits as a determinant of whether a dividend can be paid. The Investment Association will also be asked to consider whether an annual vote on dividends should be mandated, so as to prevent companies circumventing the need for shareholder approval by only paying interim dividends.
Directors' duties – provide directors with greater access to training and guidance on their duties and consider the introduction of mandatory training.
Board evaluations – ask ICSA: The Governance Institute to explore, with others, ways to improve the quality and effectiveness of board evaluations.
Group structure – consider obliging groups of a significant size to provide a group structure chart together with an explanation of how corporate governance is maintained within the group, potentially within the parent company annual report.
Directors of dissolved companies – take forward proposals to extend the current director disqualification regime to directors of dissolved companies.
Dissolving redundant companies – explore how the time-consuming process of dissolving redundant companies might be streamlined.
Gender pay gaps favouring men must be closed, report says
The BEIS Select Committee (Committee) has published its gender pay gap report having reviewed the first year's worth of corporate data published in April. In doing so the Committee focused on the adequacy and effectiveness of the gender pay gap reporting requirements, as well as the measures that businesses need to take in order to reduce and eliminate pay gaps themselves.
The Committee's report also identifies the UK as having one of the highest gender pay gaps in Europe - while the median gender pay gap across the economy is 18% in favour of men at organisational level, new figures reveal that gender pay gaps of more than 40% are not uncommon in some sectors with 78% of organisations reporting gender pay gaps in favour of men.
As a first step to reducing the gender pay gap, the Committee suggests that companies should be required to state why any pay gap exists and disclose what they are doing to close it. It also calls on the government to widen the net of organisations required to publish gender pay gap data to those with over 50 employees (thereby reducing the threshold from 250).
Narrative Financial Reporting
Guidance on the Strategic Report published
The FRC has published an updated version of its Guidance on the Strategic Report, which is intended to serve as best practice guidance for all entities required to prepare a strategic report. The guidance has been updated to reflect changes in practice and other developments which have occurred since the guidance was first published in 2014. It also reflects the publication of The Companies (Miscellaneous Reporting) Regulations 2018, on which more detail can be found in our Governance & Compliance update, specifically as regards the obligation of 'large' companies to include 's.172(1) Companies Act 2006' statement in their strategic reports.
Streamlined energy and carbon reporting
Following its consultation and subsequent response, BEIS has published a draft of The Companies (Directors' Report) and Limited Liability Partnerships (Energy and Carbon Report) Regulations 2018. The Regulations propose changes to reporting requirements for quoted companies and introduce new reporting requirements for large unquoted companies and large LLPs to annually report on emissions, energy consumption and energy efficiency action in the UK. The Regulations will come into force on 1 April 2019 and, in effect, replace the abolished CRC energy efficiency scheme. Detailed guidance on how to comply with the new obligations is expected to be published by the government in January 2019. This will build on the existing guidance which relates to mandatory greenhouse gas reporting.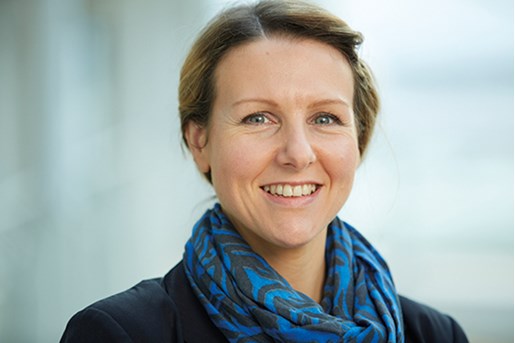 Nicky Higginbottom
Principal Knowledge Lawyer, Corporate
Leeds, UK
View profile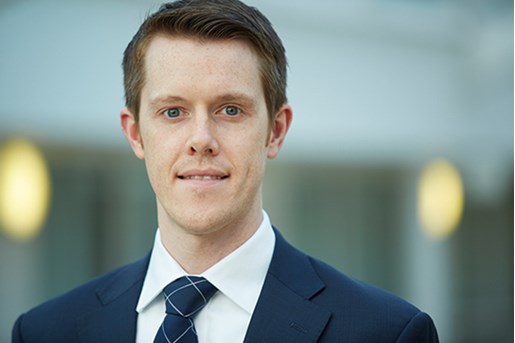 Neville Moore
Legal Director, Corporate Finance
Leeds
View profile