Included in the March edition of Corporate News: Narrative reporting: government response to Taylor Review of Modern Working Practices; Pre-Emption Group expectations for disapplication thresholds; and more...
---
Company Law
Ability for directors to remove their personal address from Companies House registers due to come into force this summer
The Department of Business, Energy and Industrial Strategy (BEIS) has announced plans to help protect company directors from identity fraud and personal harm by allowing them to remove their personal addresses from the Companies House register.
The Companies (Disclosure of Address) (Amendment) Regulations 2018 (Regulations) have been laid before Parliament and seek to amend The Companies (Disclosure of Address) Regulations 2009 to remove the requirement that individuals must show a serious risk of violence or intimidation arising from a company's activities before their details will be deleted from the register. They will also permit applications in respect of information filed before 1 January 2003 and capture further instances in which an individual's address may have been placed on the register.
This is a welcome change - there was a mismatch following the implementation of the Companies Act 2006 which allowed directors to use a service address (thus keeping their residential address private) only for documents filed after the 2006 Act came into force.
The Regulations also make consequential amendments to The Limited Liability Partnerships (Application of Companies Act 2006) Regulations 2009. The Regulations are expected to come into force by the end of summer 2018.
Corporate Governance
Narrative reporting: government response to Taylor Review of Modern Working Practices
BEIS has published its response to "Good Work: the Taylor Review of Modern Working Practices" (Review). For an overview of the content of the Taylor Review, published in July 2017 – click here.
The response highlights various issues which need to be addressed including in relation to:
growth in productivity;
real wage growth, particularly for the self-employed;
income security, especially for those that work flexibly;
regional imbalances as regards wages and employment rates; and
general disparities in the labour market including in relation to gender, ethnicity and age.
The government believes that an effective corporate governance framework is essential if UK companies are to retain the trust of their workforce, investors and the public, hence the content of the Corporate Governance Reform Green Paper which seeks to strengthen several aspects of this framework to "ensure stronger and more visible board engagement with the workforce and other stakeholders". The Review went further in recommending the introduction of a duty on employers to report (and bring to the attention of the workforce) certain information on workforce structure. It also called on the government to require companies of a certain size to: make public their model of employment and use of agency services beyond a certain threshold; report on how many requests were received (and agreed to) from zero hours contract workers for fixed hours after a certain period; and, in the same way, report on how many requests for permanent positions they received from agency workers and subsequently agreed to.
The government believes that many of its proposed reforms, particularly as regards stronger reporting of how directors have discharged their s.172 Companies Act 2006 duty, will meet these ends. Companies will need to be more specific about how their directors have, in complying with this duty, taken account of wider matters including the interests of employees, fostering relationships with suppliers (including self-employed contractors) and the importance of maintaining a reputation for high standards of business conduct. It is felt that this should drive greater transparency about workforce structures, particularly where these are an important aspect of a company's business model.
The government also proposes:
working with the Financial Reporting Council to consider how guidance on the content of annual reports can be revised to encourage companies to provide a fuller explanation of their workforce model and practices; and
reviewing the impact of current corporate governance reforms on reporting practice. If there is no change in the quality and extent of disclosure, the government has stated that it will take further action, which could include a new requirement to publish a "People Report". This could bring together a range of existing employee-related reporting requirements including gender pay gap and diversity data, along with additional specific metrics relating to workforce structure. The government notes the additional burdens that this would place on business, and is currently of the view that more comprehensive reporting under the existing and forthcoming legal framework is preferable. However, it is seeking views on the potential value of such a report, to inform any future action.
Government review to see how employers are improving ethnic minority progression in the workplace
BEIS have commissioned research into what steps employers have taken to remove barriers to workplace progression for ethnic minorities. The results of the new research will be used to assess progress made by employers on the recommendations set out in the McGregor-Smith Review into BAME participation and progression in the workplace.
AGMs
Pre-Emption Group expectations for disapplication thresholds
When the Prospectus Regulation was partially implemented in 2018 it introduced a new exemption from the obligation to publish a prospectus provided that the new securities represented, over a 12 month period, less than 20% (up from 10%) of the number of securities already admitted to trading on the same regulated market (see PR 1.2.3 R(1)). In light of the new threshold, the Pre-Emption Group has confirmed that no change to the flexibility permitted by their 2015 Statement of Principles was expected as a consequence of the Prospectus Regulation, and that the Group continues to support the overall limit of a 10% disapplication of pre-emption rights.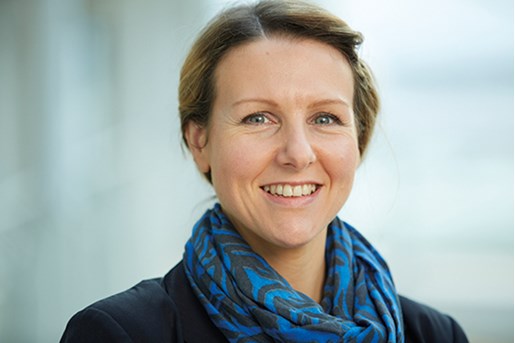 Nicky Higginbottom
Principal Knowledge Lawyer, Corporate
Leeds, UK
View profile