Included in this weeks Corporate Crime & Investigations Update: Wife of former Malaysian Prime Minister accused of corruption; HSBC fined by South Africa's central bank for money laundering failings; Investment firm Carmignac Gestion investigated by French prosecutors for tax fraud and more
---
Bribery and Corruption
Wife of former Malaysian Prime Minister accused of corruption
Rosmah Mansor, the wife of former Prime Minister Nijab Razak was accused this week of soliciting and receiving bribes involving sums of 189 million ringgit ($45.12 million) from a company seeking to win a government project. New accusations come after she was charged with 17 money laundering offences last month.
The accusations follow an investigation launched by current Prime Minister Mahathir Mohamad, who returned to power following election victory in May. Since his election defeat, Nijab Razak has been charged with 38 counts of political corruption, mostly over the 1MDB state fund scandal. The couple have both have pleaded not guilty to the charges.
Reuters, 15 November 2018
Former head of Vietnam Social Security arrested on allegations of fraud
Le Bach Hong, former Vietnamese Deputy Minister of Labour, Invalids and Social Affairs and three other former Ministry officials have been arrested in connection with investigations into wrongdoing and at a bankrupt state-owned finance leasing firm. The Ministry of Public Security stated Hong was accused of "deliberate violations of state economic management regulations, causing serious consequences" and that further investigations were being carried out to retrieve state assets which had been lost.
The arrests come amid a corruption crackdown, which has also seen several senior government officials and executives of state-owned enterprises arrested and jailed.
Reuters, 9 November 2018
Iran applies death sentence for economic crimes
Special courts have been set up to tackle economic crime in Iran, as the country battles public outcry against profiteering and corruption in the aftermath of the renewed US sanctions. Judiciary spokesman Gholamhossein Mohseni Ejei said the courts have handed down death sentences on two defendants who were convicted of corruption, a capital offence under Iran's Islamic laws. Ejei confirmed the courts handed down three other death sentences on similar charges, whilst 11 defendants received jail terms of up to 10 years for economic corruption. A judge has also been sentenced to 10 years in prison and 75 lashes for taking bribes.
Reuters, 11 November 2018
Brazil arrests JBS shareholder and two ex-ministers over bribery investigation
Joesley Batista, the controlling shareholder of the world's largest meat processor, Brazilian conglomerate JBS S.A., was arrested last week in connection with an investigation into illegal campaign contributions. Police also arrested two former Brazilian agriculture ministers, Antonio Andrade and Neri Geller, who served under former President Dilma Rousseff.
Batista's arrest was the latest blow to the company, which last year signed plea bargain agreements with prosecutors admitting bribing politicians to advance their business interests. The three individuals were released on Monday following an order from the country's top appeals court. Tax authorities have stated that 22 million reais (£4.5 million) in bribes may have been paid by the company to politicians and officials.
Reuters, 12 November 2018
Money Laundering
HSBC fined by South Africa's central bank for money laundering failings
HSBC's South African branch has been fined 15 million rand (£844,927) for weaknesses in its processes used to detect money laundering and terrorism financing. The Prudential Authority, which sits in the South African Reserve Bank and is tasked with monitoring the country's lenders, confirmed the branch had not facilitated any illegal transactions, but that its proactive detection mechanisms were inadequate.
Reuters, 9 November 2018
Fraud
Investment firm Carmignac Gestion investigated by French prosecutors for tax fraud
French asset management firm Carmignac Gestion, which manages close to €50 billion of assets, is under investigation for tax fraud and money laundering. The company has denied any wrongdoing, stating it had to pay an undisclosed amount of money to the tax authorities and that the investigation exclusively concerned the manner in which certain executives were paid dividends, categorically denying any rumours concerning the legitimacy of its client's funds.
Reuters, 7 November 2018
Britain extradites agribusiness founder to Croatia over fraud allegations
The UK has extradited Ivica Todoric, the founder of Croatian food processor and retailer Agrokor, to face allegations of fraud totalling tens of millions of Euros. 14 other people at the company, which is the largest employer in the Balkans, are also under investigation for their roles in the debt and liquidity crisis at the company. Todoric denies any wrongdoing.
Reuters, 7 November 2018
Cyber Crime
Data from almost all major Pakistani banks stolen and sold on dark webFull suite of US sanctions on Iran re-instated
The director of Pakistan's Federal Investigation Agency, Mohammah Shoaib, has confirmed the results of a report from cyber security firm, Group-IB, detailing the theft of private bank data from 20,000 users. Confidential data including credit and debit card details from potentially 22 Pakistani banks has been found offered for sale in forums on the dark web.
According to the Group-IB report, cyber criminals have already cashed out $2.6 million from foreign ATMs, mirroring a similar attack earlier this year where more than 940 million rupees (£10.5 million) were withdrawn from ATMs worldwide.
The Independent, 12 November 2018
Sanctions
US designates Saudi individuals under Magnitsky sanctions
The US Department of the Treasury has added 17 Saudi nationals to its list of sanctions targets for their role in the killing of journalist Jamal Khashoggi in the Saudi Consulate in Istanbul. The individuals have been designated under the Magnitsky sanctions regime, which is intended to target perpetrators of serious human rights abuses and corruption. The law was first implemented as a result of the death of Russian anti-corruption accountant Sergei Magnitsky while in custody.
Treasury.gov, 15 November 2018
UN lifts Eritrea sanctions
The United Nations Security Council has lifted sanctions measures on Eritrea that were first imposed in 2009. These included an arms embargo, asset freezes and travel bans targeting the Eritrean leadership and businesses as a result of Eritrea's alleged support of armed groups including al-Shabab militants. Neighbouring countries have welcomed the move, which follows recent peace agreements with Ethiopia and Somalia.
BBC, 14 November 2018
US extends licences for trade with sanctioned Russian companies
The US Office of Foreign Assets Control has extended the expiration date of several General Licenses that allow companies to continue to engage in certain trade with sanctioned Russian parties, including EN+, RUSAL and GAZ Group. The companies were designated as US sanctions targets in April for being owned or controlled by Oleg Deripaska, who is also on the US list. General Licenses 13G, 14C, 15B and 16C are now available until 7 January 2019.
Treasury.gov, 9 November 2018
EU extends sanctions against Venezuela
The European Union extended sanctions on Venezuela, including an arms embargo and internal repression controls plus travel bans and asset freezes against 18 Venezuelan officials. The measures were originally imposed as a response to accusations of rights abuses by state security officials during anti-government protests in January 2018, and the presidential election in May which has widely been criticised as a sham, despite allowing Nicholas Maduro a second term in office. The sanctions have been extended until November 2019.
Reuters, 6 November 2018
Turkey granted oil waiver under US Iran sanctions
Turkish Energy Minister Fatih Donmez confirmed that the country has agreed in principle a waiver with the United States that will allow it to continue to purchase oil from Iran without facing enforcement action under newly re-instated US sanctions. The deal is expected to involve a commitment from Turkey to reduce its Iranian oil imports by 25%. Donmez also stated that Turkey will continue to purchase natural gas from Iran in accordance with its contractual obligations for a further five to six years. Seven other countries have also agreed to similar waivers with the United States.
Reuters, 9 November 2018
Iraq granted a 45-day exemption from US sanctions on Iran but requests longer to comply
Iraq relies heavily on Iranian gas to fuel its power stations. Two government officials advised that the country had reached a deal with Washington to allow it to continue importing Iranian gas and energy supplies, despite the new US sanctions measures. Iraq has agreed to pay Iran in food and humanitarian items in exchange for the gas. However, the government is now submitting an extension request to allow it to import beyond the agreed 45-day deadline, arguing the country needs more time to find alternative sources.
Reuters, 14 November 2018
Tax
Philippines news site Rappler faced with tax evasion charges
The Philippines government has accused Rappler (an English-language outlet founded by former CNN journalist Maria Ressa) and its chief executive of failing to pay tax on 2015 bond sales that resulted in 162.5 million pesos (£2.3 million) in unlawful gains. Prosecutors have stated they also have sufficient grounds to indict Ressa for not declaring the gains. If found guilty, Ressa could face up to 10 years' imprisonment in addition to fines. Earlier this year the site had its licence revoked by the government, which started a national debate about the country's freedom of press.
BBC, 10 November 2018
Commission launches proceedings against Isle of Man & Italy over allegedly illegal tax loophole
Following the Paradise Papers data leak scandal, it was reported that the Isle of Man had allowed billionaires and multinational companies to avoid paying £790m of VAT on more than 200 aircraft imported to Europe since 2011. The European Commission, led by Pierre Moscovici, the Commissioner for Economic and Monetary Affairs, has now launched infringement proceedings against the Isle of Man. Moscovici advised that the rationale for the clampdown on rules which circumvent EU law is to end the distortion in competition seen in these specific sectors.
Italy also faces infringement proceedings over a number of issues, including allowing yacht owners to reduce the VAT paid on bigger boats. The Italian government, which has two months to reply to the allegations made by the Commission, could ultimately be taken to the European Court of Justice should it refuse to comply.
The Guardian, 9 November 2018
Financial Regulation
European Central Bank to assess Bulgaria financial system
The European Central Bank has announced that it will carry out an assessment of Bulgaria's six largest banks as part of determining the country's suitability for Euro zone membership. Bulgaria applied to join the Euro zone in July this year, having originally joined the EU in 2007. The Central Bank has resisted granting the country fast-track membership, highlighting the need for its banks to strengthen their regulation and supervision practices.
Reuters, 12 November 2018
KPMG suspended from taking on new work in Oman
Oman's securities regulator, the Capital Market Authority (CMA), has suspended the KPMG's permit to take on new work for a one year period after it found major financial and accounting irregularities at some of its clients. The CMA is reported to have taken corrective steps to protect some investors, after a review by the authority "established professional negligence on the part of some audit firms" which warranted disciplinary measures to be imposed. The penalty does not stretch to projects already undertaken by KPMG and the firm has the right to appeal against the penalty.
Reuters, 14 November 2018
Environmental
Fishing company fined for licence failures
A UK-based fishing company, E&J Shellfish Limited, a director and the master of a vessel owned by the company have been ordered to pay over £140,000 by North Shields Magistrates Court for undertaking unlicensed commercial fishing trips. The case was brought by the Marine Management Organisation, which had found that the vessel had made 31 fishing trips which were not covered by a valid commercial fishing licence. As a result of the trips, 18,458kg of razor clams were landed with a total value of £103,979.50.
Gov.uk, 13 November 2018
Health and Safety
Council fined £300,000 following fatal school bus collision
Bridgend County Borough Council has been fined following the death of a pupil and injury to another. The pupils were involved in a collision with a school minibus while crossing the road in the grounds of their school. The Council pleaded guilty to breaching Section 3(1) of the Health and Safety at Work etc Act 1974 and was fined £300,000 plus costs of £29,228.
SHP, 12 November 2018
Two companies fined £1.2 million following gas leak
Southern Gas Networks Plc have been fined as a result of a gas leak in 2016. The gas escape had been caused by employees of Cliffe Contractors Limited damaging a gas main. During the repair, gas ignited causing injuries to two Southern Gas employees. Southern Gas pleaded guilty to a breach of Section 2(1) of the Health and Safety at Work etc Act 1974 and was fined £1.2million. Cliffe Contractors Limited pleaded guilty to breaching Sections 2(1) and 3(1) of the Act and was fined £60,000.
SHP, 12 November 2018
Company fined £100,000 following forklift safety failing
Lemon Groundwork Solutions Limited has been fined after a worker was injured by steel falling on them from a forklift truck. The Company pleaded guilty to breaching Section 2(1) of the Health and Safety at Work etc Act 1974 and was fined £100,000 with costs of £6,253.14.
SHP, 9 November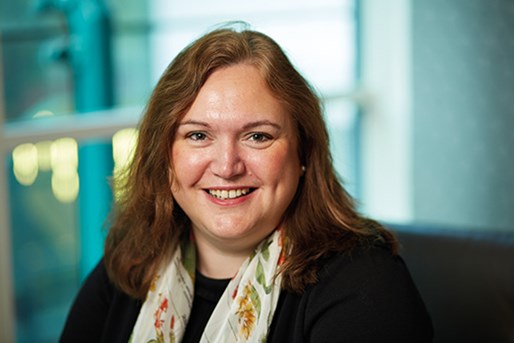 Nichola Peters
Partner, Head of Global Investigations/Inquiries
London
View profile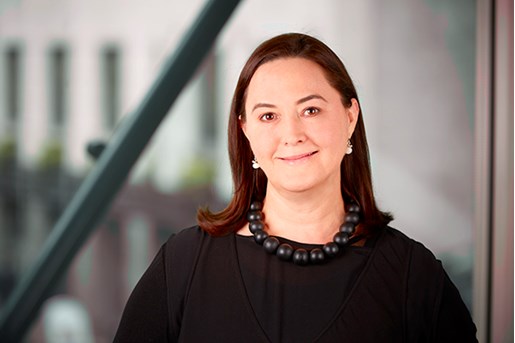 Michelle de Kluyver
Partner, Global Investigations
London, UK
View profile