Included in this week's Corporate Crime & Investigations Update: Nine convicted in FH Bertling bribery cases; Deutsche Bank HQ raided in money laundering investigation; Former Morgan Stanley adviser sentenced to prison for fraud and more
---
Bribery and Corruption
Nine convicted in FH Bertling bribery cases
The Serious Fraud Office (SFO) has announced that Stephen Emler and Giuseppe Morreale have pleaded guilty to involvement in a corrupt scheme to secure a freight forwarding contract, eventually worth over £16m, for FR Bertling. The contract made up part of the "Jasmine" North Sea oil exploration project. Christopher Lane pleaded guilty to a separate bribery scheme, and Colin Bagwell was convicted of the same offence.
The FH Bertling executives were found to have made corrupt payments to ensure the success of the ConocoPhillips "Jasmine" shipping contract and then to obtain assurance that overcharged additional services were accepted by ConocoPhillips staff. The bribes and facilitation payments amounted to over £350,000. These convictions add to seven previously secured by the SFO, including one against the corporate.
SFO, 27 November 2018
U.S judge awards world soccer bodies $2.63 million in recompense from former officials
A U.S judge has awarded FIFA and two regional soccer federations only $2.63 million in recompense from two former officials convicted on bribery charges. New York District Judge Pamela Chen ruled that the three soccer bodies could recoup only a tiny fraction of the circa $125 million sought following convictions as a result of the 2015 multinational probe into soccer corruption. The ex-officials, former Brazilian soccer federation president Jose Maria Marin and former CONMEBOL chief Juan Angel Napout, were found guilty of conspiracy charges and wire fraud respectively.
It was reported that whilst FIFA sought to recover restitution for legal fees, the other federations' requests concerned lost revenue. In her judgment, Judge Chen stated that FIFA did not deserve higher damages because it voluntarily asked U.S investigators to look into possible corruption. As such, it was acting out of self-preservation, which did not entitle it to be reimbursed through restitution. Judge Chen also ruled that the lost revenue claims lacked a "sound methodology".
Reuters, 21 November 2018
Ex-chairman of Polish financial regulator detained by anti-corruption agency
It has been reported that Marek Chrzanowski, former head of Poland's financial regulator KNF, has been detained by the country's anti-corruption agency following accusations he demanded payments of millions of dollars be made to a lawyer for "support". The accusations were made by businessman Leszek Czarnecki, and triggered Mr Chrzanowski's resignation, followed by his detention.
Reuters, 27 November 2018
Money Laundering
Deutsche Bank HQ raided in money laundering investigation
The Frankfurt headquarters of Deutsche Bank have been raided by prosecutors as part of a money laundering investigation. German prosecutors have alleged that two members of staff at Deutsche Bank helped clients launder money. The prosecutors are investigating whether Deutsche Bank staff helped clients set up offshore accounts to deal with money transferred from criminal activities. The investigation, which began in August, is the result of revelations contained in the "Panama Papers", leaked from law firm Mossack Fonseca in 2016. Deutsche Bank, which was previously fined £504m by the US and UK regulators in connection with a Russian money laundering plan, reportedly confirmed that it is cooperating fully with authorities.
BBC, 29 November 2018
Japan's Mitsubishi UFJ Financial Group investigated by U.S prosecutors
Japan's largest bank, Mitsubishi UFJ Financial Group (MUFG), is facing investigations led by U.S prosecutors into its money laundering tracking systems. The investigations are part of a larger case led by the New York Department of Financial Services, which alleges that the bank intentionally ignored internal filters designed to stop it from dealing with businesses on international sanctions lists. The allegations come after MUFG was fined hundreds of millions of dollars in 2014 for misleading U.S regulators about its transactions with sanctioned countries, including Iran.
Reuters, 21 November 2018
Danske Bank charged over money laundering allegations
Danske Bank has been charged with breaking Danish money laundering laws, following its involvement in a money laundering scandal in Estonia. Danish prosecutors stated that they have established a joint team with Estonian authorities to investigate Danske Bank's alleged wrongdoing. The charges come as part of an investigation which began in August, and prosecutors have said that they are also looking at whether any managers can be held personally liable for the alleged money laundering breaches.
CityAM, 28 November 2018
Fraud
Former Morgan Stanley adviser sentenced to prison for fraud
James Polese, an ex-Morgan Stanley adviser, has been sentenced to five years in prison by a U.S District Judge after he admitted to misusing client funds for his own personal interests and for investment in a wind farm project. The proceedings come after Cornelius Peterson, an employee who worked under Mr Polese, was sentenced in June to 20 months in prison for taking part in the scheme.
Mr Polese previously pleaded guilty to investment adviser and bank fraud charges after transferring $100,000 from a Morgan Stanley client's account without permission to invest in an unrelated project, pay his children's tuition fees and pay his personal credit card bills.
Morgan Stanley has stated that it terminated both individuals' employment immediately after uncovering their misconduct in June 2017.
Reuters, 27 November 2018
Former Bankia bosses on trial for fraud
Three former executive board members of Bankia have begun their trial in Spain's High Court over the Spanish bank's ill-fated public listing in 2011, which saw more than 300,000 retail shareholders lose their life savings. Less than a year after the listing, the Spanish government had to nationalise the lender after it restated a 309 million euro profit for 2011 to a 3 billion euro loss.
Rodrigo Rato, who was Bankia's chairman at the time of the listing and is a former leader of the International Monetary Fund, could face up to five years in jail, despite already serving four and a half year term for embezzlement.
The trial is reportedly likely to be a politically and a socially-charged affair, with more than 30 executives of the now state-owned lender, its parent company and consultants Deloitte expected to testify in January 2019.
Reuters, 26 November 2018
Cyber Crime
Europol seizes 33,654 domains distributing counterfeit goods
Europol has announced that, in a joint international operation involving the US National Intellectual Property Rights Coordination Centre and law enforcement authorities from 26 countries, its Intellectual Property Crime Coordinated Coalition has seized 33,654 domains distributing illegal goods online.
In addition to the domain names seizure, officials have also arrested 12 suspects, blocked hardware and frozen more than €1 million in several bank accounts, online payment platforms and virtual currency farms used by organised criminal groups.
Europol, 26 November 2018
Sanctions
Iran continues with its side of nuclear deal despite sanctions
The U.N atomic watchdog in charge of policing the 2015 Iran nuclear deal reaffirmed this week that Iran continues to implement its side of the pact. This comes despite Iran suffering sanctions imposed by the U.S following the U.S withdrawal from the deal.
As a result of the U.S sanctions, many Western companies have pulled back from conducting business in and with Iran, whilst waiting for European powers to set up a special-purpose vehicle aimed at developing an arrangement to bypass the U.S sanctions. However, it is reported that many of the countries approached to host such an arrangement have declined the offer, raising questions as to whether Europeans will be able to successfully counteract the effects of U.S sanctions.
Reuters, 22 November 2018
Qatar Airways increases flights to Iran despite U.S sanctions
Qatar Airways announced this week that it will add more flights to Iran from January 2017, despite President Trump's threats to ban companies dealing with Iran from the U.S market. The added flights, which span multiple destinations, could be seen as further evidence of Qatar's commitment to Iran after the countries forged closer economic ties in June 2017 after Saudi Arabia and the UAE cut political and economic ties with Doha, accusing it of supporting terrorism.
European carriers Air France and British Airways halted flights to Iran this year, alongside Abu Dhabi's Etihad Airways.
Reuters, 26 November 2018
Financial Regulation
FCA publishes summary of its findings after whistleblowing review
Following a review of banking firms' implementation of whistleblowing rules, the FCA has published a summary of its findings, including areas of good practice, areas for improvement, and general expectations on firms' whistleblowing arrangements.
The FCA concluded that the new rules it brought into force on 7 September 2016 were successfully helping to ensure that firms have implemented whistleblowing arrangements and manage whistleblowing cases and concerns raised by their employees fairly. However, the various areas of improvement identified, for example in relation to proper documentation of investigation processes and protection from victimisation, show that firms still need to check that their practices and procedures comply fully with SYSC 18 and, where possible, the examples of good practice given by the FCA. There is particular emphasis on the role of senior managers to "oversee and ensure that their firm has fully considered and implemented effective whistleblowing arrangements" and "continuously assess how the arrangements are working in practice".
FCA, 14 November 2018
South Korea's Samsung Group seeking nullification of regulatory action
Samsung BioLogics Co Ltd, the biotech drug arm of South Korea's top conglomerate Samsung Group, is seeking a court injunction to nullify a disciplinary action conducted by the country's top finance regulator. The disciplinary action reportedly includes recommendations that both the CEO and CFO of Samsung BioLogics should be dismissed.
The regulator stated earlier this month that the company had intentionally breached accounting rules ahead of its 2016 listing. The company has subsequently responded in a statement that it will look to prove the legitimacy of its accounting through an administrative lawsuit.
Reuters, 27 November 2018
Environmental
Wessex Water to pay a record £975,000 towards environmental improvements following sewage spills in Swanage Bay, Dorset
It is reported that Wessex Water has been fined following sewage spills in Swanage Bay, Dorset. The fine is the highest ever Enforcement Undertaking in England. A RNLI lifeboat crew complained after sailing through raw sewage after 142,000 cubic metres was discharged into the sea illegally in 2016 and 2017.
Gov.uk, 23 November 2018
Carlsberg pollution leads to restorative charity donations
Two environmental charities will receive a combined £120,000 in donations after the Environment Agency accepted an Enforcement Undertaking following two pollution incidents in the River Nene in Northampton.
The Enforcement Undertaking was offered to the Environment Agency by Carlsberg Supply Company UK Ltd after the company admitted causing two similar diesel pollution incidents in the River Nene in July and October 2017.
Gov.uk, 23 November 2018
Health and Safety
Stagecoach Group company fined £2.3 million for crash that killed two people.
Midland Red (South) Ltd, a Stagecoach group company, has been fined following the incident which happened in 2015.
Kailash Chander was driving a bus when he accelerated into a Sainsbury's store. A passenger on the top deck of the bus suffered a fatal head injury and a pedestrian died after being struck by the bus and a lamppost.
Mr Chander was found to have been driving dangerously at a fact finding trial but could not be found guilty as he was deemed mentally unfit to stand trial. Warnings about Mr Chander prior to the incident were "not enforced and almost immediately ignored" by the company.
SHP, 28 November 2018
Car parts manufacturer fined £134k after worker seriously injured.
SNOP UK Limited has been fined following an incident in which a worker was injured when a component he was holding was hit by a rising door resulting in a wound to the neck.
The worker required throat surgery following the incident in July 2017.
SNOP UK Limited was fined £134,000 for breaching section 2(1) of Health and Safety at Work etc. Act 1974 plus costs of £2,264.
SHP, 26 November 2018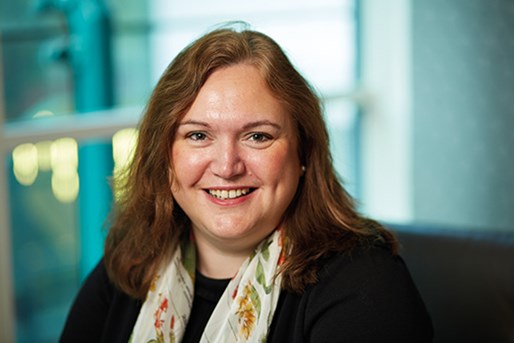 Nichola Peters
Partner, Head of Global Investigations/Inquiries
London
View profile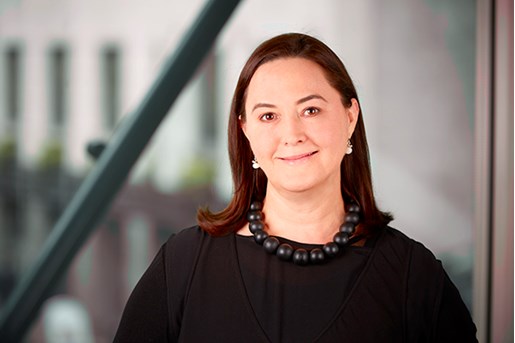 Michelle de Kluyver
Partner, Global Investigations
London, UK
View profile