Included in this issue: US LIBOR Convictions against ex-Rabobank traders overturned; Yorkshire Water fined £600,000 for polluting a Staithes watercourse with sewage sludge; Aldi fined £1 million after an employee suffered serious injury to his foot and more...
---
Fraud
US LIBOR Convictions against ex-Rabobank traders overturned
A US Appeals Court has overturned convictions against two former Rabobank traders in relation to their convictions in respect of the manipulation of LIBOR.
The Court found that the former traders' constitutional right against self-incrimination had been violated where a cooperating witness's testimony at trial had been tainted through the witness having previously reviewed the compelled interviews that the two appellants gave to the Financial Conduct Authority.
Three FX traders plead not guilty to conspiring to rig the Eurodollar spot price
Christopher Ashton, Rohan Ramchandani and Richard Usher, former foreign exchange traders at Barclays, Citicorp and The Royal Bank of Scotland respectively, have pleaded not guilty to an allegation that they conspired to fix prices and rig bids for US dollars and euros exchanged on the FX spot market.
All three voluntarily surrendered to the FBI rather than go through the extradition process. The charge they face could result in sentences of up to 10 years imprisonment.
BNP Paribas agrees $246 million settlement over exchange rate fixing
The French bank has agreed a substantial settlement with the US Federal Reserve Board to resolve the investigation into its part in the so called "forex scandal". As part of the scandal traders are alleged to have conspired to artificially fix exchange rates between 2007 and 2013.
Paribas has issued a statement of regret over its past misconduct and has stressed its improved controls and compliance systems.
Money Laundering
HMRC publishes revised guidance for compliance with Money Laundering Regulations for estate agency businesses
HMRC has published interim guidance on how estate agency businesses should comply with their obligations under the Money Laundering, Terrorist Financing and Transfer of Funds (Information on the Payer) Regulations 2017 (SI 2017/692) (MLR 2017).
This includes guidance on issues such as the risk assessments, customer due diligence, record keeping, risk indicators and the responsibilities of senior managers. The guidance also identifies the requirement to register for HMRC money laundering supervision to avoid criminal liability when trading as an estate agency business.
Council of Europe publishes plans for a new approach to assessing high-risk third countries under 4MLD
Commissioner Vera Jourova has set out a new proposed staged approach to the assessment and identification of high-risk third countries under the Fourth Money Laundering Directive (4MLD).
This new approach would first identify priority countries chosen on the basis of their exposure to potential money laundering and terrorist financing as well as their financial significance within the EU. The Commission services would develop a methodology that also factors in the list of non-cooperative tax jurisdictions.
Full details can be found here.
Environmental
Yorkshire Water fined £600,000 for polluting a Staithes watercourse with sewage sludge
Yorkshire Water was sentenced at Leeds Crown Court and has been fined £600,000 following admitting one charge of causing a water discharge activity without an environmental permit.
Yorkshire Water's actions polluted a Staithes watercourse with sewage that had leaked out from a poorly-maintained storage tank. The pollution originated from the firm's Hinderwell Waste Water Treatment Works in July 2015.
Health and Safety
Engineering Company fined £120,000 for Hand-Arm Vibration Syndrome risk
Newfield Fabrications Co Ltd have been fined £120,000 for failing to control the risk to employees using hand held power tools from Hand-Arm Vibration Syndrome (HAVS).
In 2015 an employee was given a job involving a significant amount of grinding and polishing. He began to experience numbness and tingling but was told by his supervisor to continue using the tools.
Newfield Fabrications Co Ltd pleaded guilty to breaching Regulations 6(1) and 8(1) of the Control of Vibration at Work Regulations 2005. The company was fined £120,000 and ordered to pay £7,241 costs.
Aldi fined £1 million after an employee suffered serious injury to his foot
Aldi Stores have been fined £1 million in a prosecution brought by Amber Valley Borough Council following an incident in which a delivery driver suffered severe injuries to his foot while using a powered pallet truck.
The employee was shadowing another employee before he started working alone and had only worked for the company for two weeks when the accident occurred.
He suffered fractures to all of his toes on his left foot, resulting in two of them having to be surgically amputated. His foot had to be reconstructed using wires and he was off work for nearly six months.
Aldi Stores was fined £1 million and ordered to pay £70,000 in costs.
Chemical company fined £1.2 million following explosion
Industrial Chemicals Limited have been fined £1.2 million following an explosion at its site in which two people suffered minor injuries.
The incident occurred during the operation of a newly installed hydrochloric acid burner (HCI) which had only been used a handful of times. The burner exploded destroying a tank and displacing a scrubber column.
The HSE investigation found that in an attempt to address the risks from chlorine, the company had routed the vent gas which contained mostly hydrogen, through to scrubber where it came into contact with oxygen or chlorine and ignited.
Industrial Chemicals Limited pleaded guilty to breaching Regulation 4 of the Control of Major Accident Hazards Regulations 1999, was fined £1.2 million and ordered to pay costs of £35,854.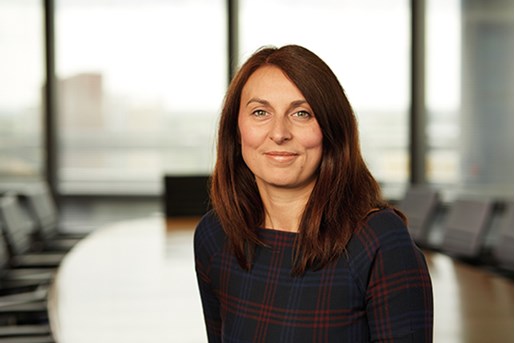 Erin Shoesmith
Partner, Health & Safety United Kingdom
View profile