Included in this week's Corporate Crime & Investigations Update: Uruguay rejects Ex-Peruvian President's request for asylum; EU adopts action plan for enhanced monitoring of money laundering; High Court has no jurisdiction in PrivatBank fraud case and more...
---
Bribery and Corruption
SFO announces end of first UK Deferred Prosecution Agreement
The UK's Serious Fraud Office (SFO) has announced that ICBC Standard Bank PLC (Standard Bank) has fully complied with the terms of the UK's first Deferred Prosecution Agreement (DPA) three years after it was first imposed by the court, bringing the DPA to an end. The DPA, under which Standard Bank settled one charge of failing to prevent bribery, required Standard Bank to pay nearly $26 million in fines and disgorgement of profits and to pay $6 million in compensation to the Government of Tanzania. Standard Bank was also required to commission a review by PwC to report on its anti-bribery and corruption controls, policies and procedures and to recommend improvements to strengthen its compliance controls with regular reports issued to the SFO.
SFO, 30 November 2018
Hong Kong businessman convicted of FCPA bribery offences
A Hong Kong businessman, Dr Chi Ping Patrick Ho, has been found guilty of bribery, money laundering and violating the U.S. Foreign Corrupt Practices Act after bribing officials of two African countries to secure oil rights for a Chinese energy conglomerate. Ho admitted the payments, which included $2 million in gift boxes to the president of Chad and bribes to Sam Kutesa, the former president of the U.N. General Assembly and foreign minister of Uganda, but he unsuccessfully tried to argue that they were charitable donations.
Ho is due to be sentenced in March 2019.
Associated Press, 5 December 2018
Israeli police recommend indictment of Prime Minister for bribery and fraud
Israeli police have recommended that Prime Minister Benjamin Nethanyahu and his wife, Sara, be charged for alleged fraud and bribery following allegations that the couple interfered in regulatory decisions that favoured Bezeq, a telecom firm, in return for positive media coverage. The police have also said that there is sufficient evidence to indict Bezeq's majority shareholder, Shaul Elovitch, for giving bribes. The Israeli attorney-general must now decide whether to charge the couple.
BBC, 2 December 2018
Uruguay rejects Ex-Peruvian President's request for asylum
Former President of Peru, Alan García, has had his request for asylum rejected by Uruguay, after he was accused of taking bribes from Brazilian construction company Odebrecht in relation to the construction of the metro line in Lima. Uruguay's president Tabaré Vásquez rejected García's argument that he was a victim of political persecution.
Odebrecht have admitted to paying almost $30 million in bribes in Peru since 2004. Four of the most recent Peruvian presidents and the leader of the opposition are under investigation for alleged corruption. A fifth former president has already been jailed for corruption.
BBC, 3 December 2018
Money Laundering
FCA issues decision notice against bank CEO for AML failures
The UK Financial Conduct Authority (FCA) has published a Decision Notice against former CEO of Sonali Bank (UK) Limited, Mr Mohammad Ataur Rahman Prodhan, fining him £76,400 for anti-money laundering (AML) failings. The Decision Notice reflects the FCA's view that Mr Prodhan acted without due skill, care and diligence and for being knowingly concerned in a breach of the bank's obligations to maintain effective AML systems. The FCA considers that Mr Prodhan's failings led to systemic failures in the bank's AML systems and controls, illustrated by bank staff failing to appreciate the need to comply with AML requirements and a Money Laundering Reporting Officer function that was ineffective in monitoring compliance.
Mr Prodhan has referred the Decision Notice to the Upper Tribunal which will hear from Mr Prodhan and the FCA before determining what action, if any, is appropriate for the FCA to take.
FCA, 4 December 2018
168 arrested and 1500 "money mules" identified in Europe-wide money laundering crackdown
Europol (the EU's law enforcement cooperation agency), Eurojust (the EU's judicial cooperation unit), the European Banking Federation and police forces from 20 EU states have so far arrested 168 people as part of the fourth European Money Mule Action (EMMA), a coordinated project designed to crackdown on money laundering. The targets of the action were "money mules" who assist criminals in laundering millions of euros worth of money. 1,504 money mules and 140 money mule organisers were identified after 837 criminal investigations were opened across the EU. Support was received from more than 300 banks, 20 bank associations and other financial institutions which reported 26,376 fraudulent money mule transactions to the EMMA.
EU adopts action plan for enhanced monitoring of money laundering
The European Council has adopted a number of conclusions on an action plan aimed at better tackling money laundering and terrorist financing. These conclusions are designed to address eight key objectives including identifying the factors that contributed to the recent money laundering cases in EU banks, mapping risks and the best practices to address them and improving the European supervisory authorities' capacity to make better use of the existing powers and tools.
Europa, 4 December 2018
Fraud
Tesco directors acquitted of fraud and false accounting
Chris Bush and John Scouler, two former Tesco directors, have been acquitted of charges of fraud and false accounting. Trial judge, Sir John Royce, halted the trial after the Serious Fraud Office (SFO) presented its case, concluding that "in certain crucial areas the prosecution case was so weak it should not be left for a jury's consideration". Mr Bush and Mr Scouler had denied allegations that they were aware that income was being wrongly included in the company's financial records to meet financial targets and overstate Tesco's financial state of health. The allegations arose from Tesco's announcement in 2014 that profits had been overstated by about £250 million. The SFO tried to appeal the trial judge's decision but the Court of Appeal refused to overturn it.
BBC, 6 December 2018
High Court has no jurisdiction in PrivatBank fraud case
Britain's High Court has ruled that is does not have jurisdiction in a case brought by Ukraine's largest lender, PrivatBank, to claw-back hundreds of millions of dollars allegedly lost to fraud from two former main shareholders. The final judgment also set aside worldwide freezing orders covering the assets of the former shareholders, Ihor Kolomoisky and Gennadiy Bogolyubov.
The court held that the bank had dragged three London-based companies into the claim solely to have the case tried in London when it should be tried elsewhere. PrivatBank plans to appeal the ruling.
Reuters, 4 December 2018
Sanctions
Cambodia reviews political bans amid EU sanctions threat
Cambodia's parliament is reviewing a five-year ban on 118 members of its main opposition party after the EU threatened to deny duty-free trading access to Cambodia. In 2017, the Cambodian Supreme Court banned members of Cambodia National Rescue Party from political activity and dissolved the party after it was accused of plotting to take power with help from the United States.
Prime Minister Hun Sen was re-elected in July after his party won all the seats in Parliament and, following this, the EU began the formal procedure to strip Cambodia of its "Everything but Arms" initiative. The six-month review of Cambodia's duty-free access means that clothes, sugar and other exports could face tariffs under EU rules.
Reuters, 3 December 2018
US calls for EU sanctions on Iran over missile tests
Washington's special representative for Iran, Brian Hook, made a statement asking for the EU to issue sanctions against individuals and organisations that are facilitating Iran's missile testing. Hook also called on Tehran to stop all ballistic missile related activities after stating that the testing violated U.N. Security Council Resolution 2231.
In March 2018, Britain, France and Germany proposed EU sanctions on Iran in relation to these ballistic missile issues but were rebuffed by several other EU states.
Reuters, 4 December 2018
Cyber Crime
"London Blue" hacker group targets CFOs in email based fraud
A report uncovering a British-Nigerian hacking group known as "London Blue" has been published by Agari Cyber Intelligence Division (ACID), a worldwide counterintelligence research team dedicated to mitigating cybercrime and identifying deception tactics in email attacks. ACID have detailed the group's scam which involves an attack known as "business email compromise" (BEC) that targets mainly chief financial officers and consists of sending emails to company executives purporting to be executives at other companies, like suppliers, asking for wire transfers. According to the FBI, with an average payment request of $35,000 and nearly 4 victims for every 100 emails sent, BEC is estimated to be a $12 billion scam. The initial discovery of the group and later the report, came about after Agari's CFO Raymond Lim was targeted along with 305 other victims in November 2017.
Agari, 4 December 2018
Financial Regulation
EU reaches agreement to reform banking rules
European Union finance ministers have reached a political agreement to reform banking rules to address some loopholes that were exposed by the global financial crisis. After two years of negotiating, EU banks will have a new set of requirements aimed at keeping their lending in check and ensuring they have stable funding sources and buffers to absorb loss. Banks will be required to hold a 3% leverage ratio to increase financial stability and meet a Net Stable Funding Ratio which should limit reliance on short term funding.
Reuters, 4 December 2018
Health and Safety
Company fined £120,000 for forklift truck incident
Alternative Parcel Company have been fined £120,000 after an agency worker was hit by a fork lift truck sustaining serious leg injuries.
The Company were found to have failed to suitably induct workers before allowing them into the forklift areas. Explanation of transport segregation to employees was also found to be an issue.
SHP, 30 November 2018
Three companies fined following security guard fatality
Associated British Ports, DFDS Seaways PLC and ICTS (UK) Ltd have been fined following an incident in which a security guard was killed after he was dragged under a vehicle at a container terminal. The investigation found that the companies failed to carry out suitable and sufficient workplace transport risk assessments.
Associated British Ports was fined £750,750, DFDS Seaways PLC was fined £166,670 and ICTS (UK) Ltd was fined £500,000.
SHP, 5 December 2018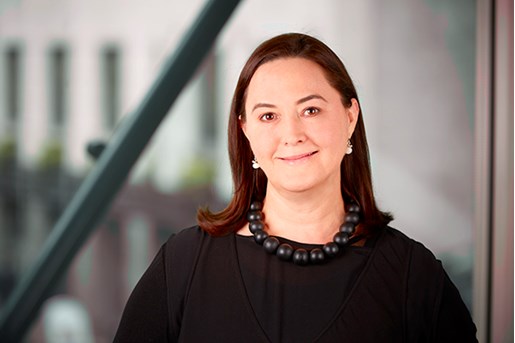 Michelle de Kluyver
Partner, Head of Global Investigations
London, UK
View profile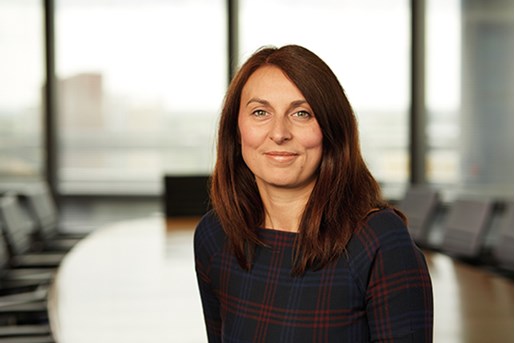 Erin Shoesmith
Partner, Health & Safety United Kingdom
View profile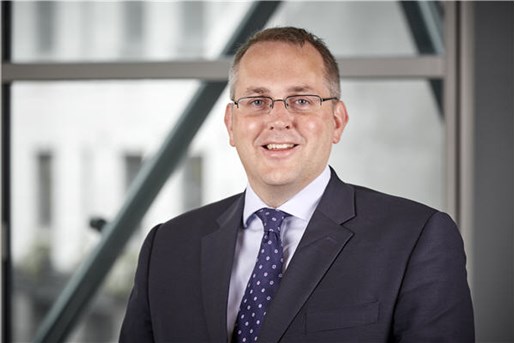 David Pygott
Partner, Global Investigations
London, UK
View profile