Included in this weeks Corporate Crime & Investigations Update: Former asset management executives found liable for bribery scheme; Fifth anti-money laundering Directive becomes binding; Bank of England concern over lack of auditor choice for big banks and more.
---
Bribery and Corruption
Former asset management executives found liable for bribery scheme
London-based asset management firm FM Capital Partners has succeeded in its civil claim in the High Court (Commercial Division) against its former CEO, Frederic Marino, who was accused of bribery and corruption. FM Capital Partners had managed around $550 million worth of investment on behalf of the Libyan Africa Investment Portfolio, a subsidiary of the Libyan Investment Authority (the Libyan sovereign wealth fund). The firm had accused Marino and a counterparty, Yoshiki Ohmura (a former executive at Swiss private Bank Julius Baer), of fraudulently diverting funds via private offshore companies to finance their own private lifestyles.
The Court found that Marino and Ohmura had dishonestly funnelled money away from the fund. It is anticipated that FM Capital Partners may be able to recover around $20-$25m in compensation, with the precise amount to be determined by the Court later this month. A criminal investigation into the individuals by the National Crime Agency is still ongoing.
South Africa's ex-President's son charged with corruption
Duduzane Zuma, the son of Jacob Zuma, former President of South Africa, has been charged with attempting to bribe a former deputy finance minister to take a top role in government. In 2015, the minister claimed he had been offered the position of finance minister and a bribe of 600m rand, the equivalent to £36m during a meeting with Zuma to advance business interests of the Gupta family, a high profile, wealthy family accused of wielding enormous political interference in South Africa.
Brazil chief justice blocks order to release former President from prison
The chief justice of the Brazilian appeals court has blocked another judge's efforts to release the former President of Brazil who is in prison for bribery. Judge Rogerio Favreto had ruled that Luiz Inacio Lula da Silva should be allowed the same conditions to campaign for the presidency as other candidates, ahead of the October election. However, the chief justice has now granted a request from prosecutors to keep Lula in prison. Lula is serving a prison sentence for being bribed by an engineering firm in return for landing contracts with a state firm.
Ex-Prime Minister of Pakistan jailed for decade
The National Accountability Bureau court, Pakistan's anti-corruption organisation, has sentenced former Prime Minister Nawaz Sharif to 10 years in prison on corruption charges for owning assets beyond income and for not co-operating with the NAB. He also received a fine of £8m. His daughter was convicted for 8 years for abetting a crime and not co-operating and fined £2m, while his son-in-law was sentenced to 1 year for refusing to co-operate.
Life ban for World Cup referee after bribery
A Kenyan linesman has been banned for life after being filmed receiving a $600 bribe in January in Morocco. Aden Marwa Range had been due to officiate at the World Cup in Russia but was instead sanctioned, along with 21 others by the Confederation of African Football. Whilst Range was the only referee to receive a life time ban, 10 others were banned for between 2-10 years and a further 11 have been suspended for the time being.
Money Laundering
Fifth anti-money laundering Directive becomes binding
The EU's fifth anti-money laundering Directive became binding on Member States on Monday 9 July. The new rules require countries to set up centralised bank account registers to assist the work of intelligence and security forces. The recast Directive has been criticised by some for failing to address gaps that have been exposed by several recent banking scandals. Several EU member states are still yet to apply the provisions of the fourth Directive, which came into force in 2015. There are also concerns that those requirements may become obsolete given fast-moving developments in the financial sector and the increasing use of crypto-currencies.
Switzerland investigating 6 people in Malaysia money laundering probe
The Swiss Attorney General's office has confirmed that it is investigating 6 people on suspicion of money laundering, bribing foreign officials and other offences in connection with the investigation into Malaysian state fund 1MDB. At least 6 countries are currently investigating the fund, including Switzerland, USA and Malaysia itself. The US Department of Justice has estimated that $4.5 billion was misappropriated from the fund. Switzerland has frozen 400 million francs as part of its probe.
Sanctions
EU extends sectoral sanctions on Russia
Following a summit in Brussels on 5 July, the EU Council announced that it decided to extend existing sectoral sanctions on Russia until 31 January 2019. The measures restrict European companies from certain activities involving Russia's financial, energy and defence sectors, as well as exports of dual-use goods to Russia for military purposes. The measures were originally adopted on 31 July 2014 in response to Russian actions in Ukraine.
US sanctions Nicaraguan officials for rights abuse and corruption
The US Treasury Department has imposed sanctions on three Nicaraguan officials (the chief of police, the secretary of the Managua mayor's office and the head of the state-run oil company) due to human rights abuses and corruption, linked to the ongoing crisis in the country. Violence from security forces has caused the death of at least 220 demonstrators and injured over 1,500 people. The sanctions have blocked the assets belonging to the officials in the US and US citizens are prohibited from engaging in any transactions with them.
Financial Regulation
Bank of England concern over lack of auditor choice for big banks
The Bank of England has expressed concerns that there are too few auditors of sufficient size available to audit the big banks, who are obliged to rotate auditors under EU rules at least once every two decades to ensure appropriate scrutiny and independence. The Bank noted that the "Big Four" dominate when it comes to the major multinational banks, while smaller rivals could struggle to audit a large bank with global subsidiaries. The Bank wants to address this discrepancy and is currently engaging in a dialogue on whether a Grant Thornton auditor appointment would be appropriate for Goldman Sachs International in London.
EU and Bank of England in disagreement over future of financial contracts after Brexit
The European Commission has stated that financial contracts (which includes derivatives and insurance contracts) will remain unaffected following Brexit, a statement that the Bank of England has branded "wrongheaded". The Bank of England has stated that derivatives worth £26 trillion may be affected by the Brexit shift. Britain and the EU may have agreed a "standstill" transition period until 2020, during which EU rules will remain enforceable; however, aspects of this agreement are still subject to negotiation. The Bank of England has said that it is "simply impractical" to rely on banks and insurers to move contracts to EU hubs prior to Brexit, and so this transition period must be guaranteed.
Health and Safety
Textiles company fined £600,000 following fatality
A textiles company, W.E. Rawson Limited, has been fined by the Health and Safety Executive following an incident in which an employee died after becoming trapped in a packaging machine. He was attempting to free a stuck package and became trapped suffering severe crush injuries. He later died in hospital. The HSE found that no safe system of work was in place and no measures to prevent access to the dangerous area were present. The company pleaded guilty to breaching Section 2(1) of the Health and Safety at Work Act 1974 and was fined £600,000 with costs of £20,165.09.
Company fined after worker suffered serious injuries
Blok N Mesh Limited, a supplier of temporary fencing, has been fined after a worker suffered several fractures when 34 fencing panels fell onto him as he loaded a shipping container. The company had experienced two previous incidents involving workers being hit by falling fencing panels and the HSE found that suitable control measures had not been put in place. A safe system of work was not present and the company had failed to assess or control the risks for the loading of these panels. The company pleaded guilty to breaching Section 2 (1) and Section 3 (1) of the Health and Safety at Work etc. Act 1974 and was fined £260,000 and ordered to pay costs of £5,177.30.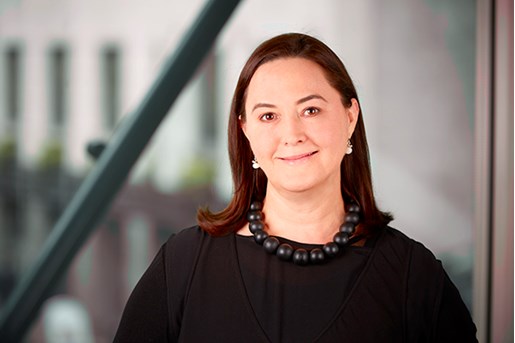 Michelle de Kluyver
Partner, Head of Global Investigations
London, UK
View profile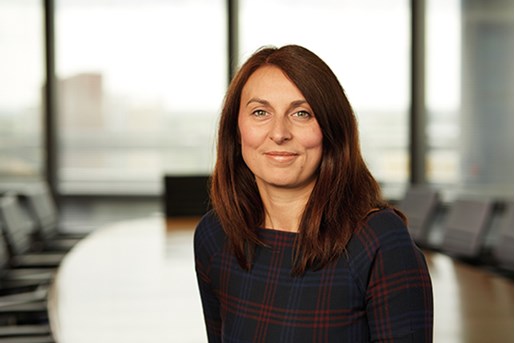 Erin Shoesmith
Partner, Health & Safety United Kingdom
View profile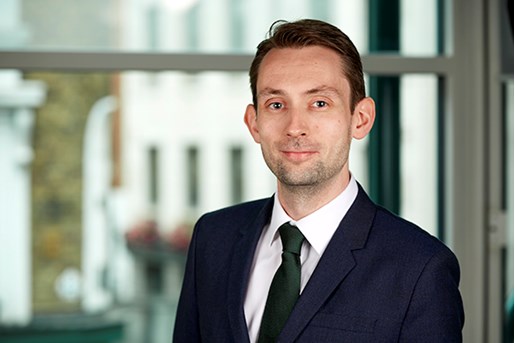 Matt Butter
Managing Associate, Corporate Crime and International Trade
Edinburgh
View profile