Included in this issue: Mining company ENRC files civil claim against Serious Fraud Office; US to continue sanctions against North Korea; Director receives maximum ban over VAT fraud and more.
Bribery and Corruption
Mining company ENRC files civil claim against Serious Fraud Office
The Eurasian Natural Resources Company (ENRC), has called for an independent inquiry into the Serious Fraud Office's alleged failure to investigate a whistleblower's letter it received in July 2012. The letter raised concerns about the relationship between the SFO and ENRC's legal advisers at the time, as well as alleged leaking of confidential information by senior SFO officers. ENRC has also filed a separate negligence claim against its former lawyers. ENRC is engaged in a long-running SFO investigation relating to corruption allegations. The matter has also led to some significant court judgments on the application of legal privilege to documents created in the context of internal investigations.
The Law Society Gazette, 14 June 2018
Ghana football association hit by corruption scandal
The head of Ghana's national football association, Kwesi Nyantakyi, has been filmed accepting a $65,000 bribe in a supposed deal to sponsor the national football league. The footage was part of a document by acclaimed undercover journalist Anas Aremeyaw Anas entitled "When Greed and Corruption become the norm". The footage also shows Nyantakyi requesting facilitation payments for the award of key government contracts. In response, the government has dissolved the football association and referred the matter to the police for investigation.
Sanctions
US to continue sanctions against North Korea
Following the summit in Singapore this week between Donald Trump and Kim Jong-un, US Secretary of State Mike Pompeo has stated that economic sanctions against North Korea will continue until the country can demonstrate "complete denuclearisation". Observers are sceptical about the agreement signed by the two leaders due to a lack of detail on how North Korea would relinquish its nuclear weapons programme and how the process would be verified.
UN Security Council imposes sanctions on people traffickers in Libya
For the first time the UN has imposed sanctions on human trafficking networks. Six individuals, four Libyans and two Eritreans, have been designated as sanctions targets and subjected to a global travel ban and an assets freeze. Libya is a major route for migrants attempting to reach Europe and the designations follow an initial proposal by the Netherlands that was backed by the international community.
Nike stops supply to Iran national football team due to US sanctions concerns
Sportswear company Nike has decided that it is not able to supply the Iranian national football team with boots for the World Cup due to the latest US sanctions position. President Trump announced last month that the United States would be withdrawing from the Joint Comprehensive Plan of Action, which was agreed with Iran in 2015. As a result, US companies and their overseas subsidiaries are unable to enter into new business with Iran and must wind down all existing activities with Iran by 4 November 2018.
Money Laundering
EU agrees new money laundering rules
The Council of the European Union has agreed the text of a new directive intended to disrupt and block criminal access to financial resources. The directive aims to establish new minimum rules concerning the definition of criminal offences and penalties relating to money laundering. Enforcement of money laundering offences is currently the responsibility of each EU Member State and is not harmonised across the European Union. The directive is also intended to improve cross-border investigation of money laundering and to bring EU rules in line with the latest FATF Recommendations.
European Banking Authority investigates anti-money laundering at Pilatus bank
The European Banking Authority has confirmed that it is formally investigating Malta's Financial Intelligence Analysis Unit over its enforcement of anti-money laundering rules at Pilatus Bank. The former chairman of the bank Ali Sadr Hasheminejad was arrested in the US earlier this year for alleged sanctions violations and money laundering offences and the assets of the bank were frozen. The bank's operations are in the process of being closed as a result of the scandal.
Fraud
Director receives maximum ban over VAT fraud
Ulhaque Ahtamad, the sole director of a carbon emissions allowance and metals trader called Masstech Ltd, has been disqualified for 15 years, the maximum period of director disqualification. The company was found to have engaged in a Missing Trader Intracommunity fraudulent scheme, whereby it imported goods in the UK and did not pay VAT, and at the same time the exporter sought to reclaim VAT that had not been paid. The fraud resulted in tax losses of over £7.1 million. Mr Ahtamad was found to have obstructed HMRC and repeatedly stalled their investigations into the company's trading.
Nine arrested over Grenfell Tower fraud
Eight men and one woman have been arrested by the Metropolitan Police for allegedly fraudulently claiming £25,000 to £100,000 in housing support or other forms of support. This follows the tower block fire last year which lead to the deaths of 72 people.
Indian jewellery billionaire accused of fraud seeks asylum in London
Indian jewellery designer Nirav Modi, who is one of India's richest people and is accused of defrauding the Punjab National Bank of $2.2 billion, has sought asylum in the UK. Modi disappeared from India in February and is reported to be in Brussels. Interpol has issued a red corner notice against Modi and India is seeking to extradite him to face charges for the alleged corruption.
Cyber Crime
Data Protection Commission issues report on significant Yahoo! data breach
The Irish Data Protection Commission has issued its final report on the data breach which affected approximately 39 million Yahoo! (since renamed Oath (EMEA) Limited) users in one of the largest data breaches ever investigated in Ireland. The breach involved the unauthorised copying and taking of material contained in approximately 500 million user accounts in 2014. This was reported to the DPC in September 2016.
The report found Yahoo! did not take sufficient steps to ensure it complied with appropriate technical security measures required by data protection law. The DPC has directed Yahoo! to update data processing contracts and will be engaging closely with Yahoo. The DPC is able to issue enforcement notices if Yahoo! does not comply.
Data Protection Commission, 7 June 2018
Financial Regulation
Financial Conduct Authority finalises rules for new premium listing category
Following consultation last year, the Financial Conduct Authority has finalised rules which create a new category of premium listing for companies controlled by a shareholder that is a sovereign country. Such companies will be encouraged to adopt the UK's high governance standards, including more onerous disclosure requirements, giving confidence to both investors and issuers. Andrew Bailey, FCA Chief Executive, stated that when a sovereign controlled company lists in the UK, investors will benefit from the protections offered by a premium listing.
Financial Conduct Authority concludes investigation into Scottish Widows
In March 2016, the Financial Conduct Authority announced that it was investigating six firms over the fair treatment of longstanding customers. The FCA has concluded that there is an insufficient basis for taking any enforcement action against Scottish Widows in this matter. Investigations into Prudential, Countrywide Assured, Old Mutual and Abbey Life continue.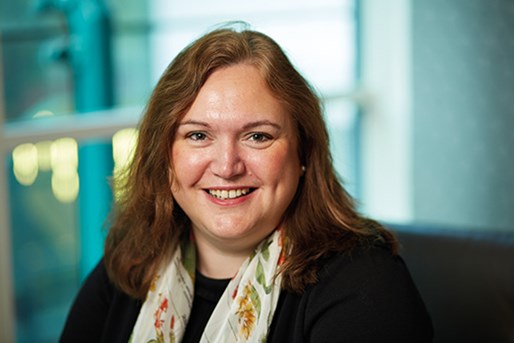 Nichola Peters
Partner, Head of Global Investigations/Inquiries
London
View profile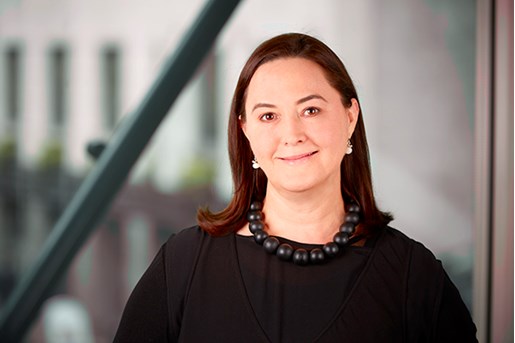 Michelle de Kluyver
Partner, Global Investigations
London, UK
View profile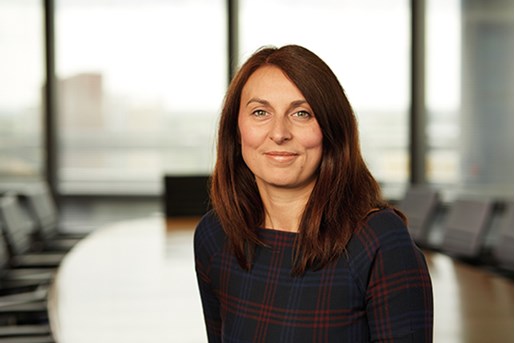 Erin Shoesmith
Partner, Health & Safety United Kingdom
View profile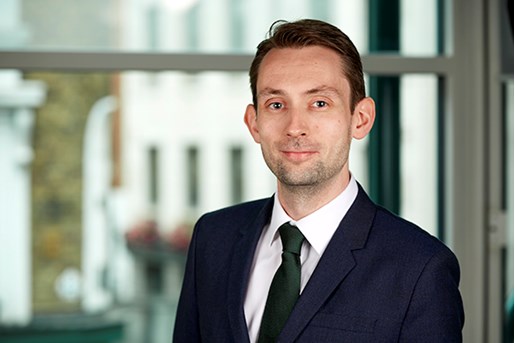 Matt Butter
Managing Associate, Corporate Crime and International Trade
Edinburgh
View profile