A draft of new insolvency rules for Scottish Company Voluntary Arrangments (CVAs) and Administrations, have been laid before the UK Parliament, to come into force on 6 April 2019.
---
View the draft of new insolvency rules here
Addleshaw Goddard's Business Support & Restructuring (BSR) team in Scotland, understand that draft new rules on Scottish Receiverships and Liquidations will be published and laid before the Scottish Parliament in the next few days.
Both sets of new rules are intended to be in force on the same date, 6 April 2019.
These new draft Scottish rules on corporate insolvency, are to replace the existing Insolvency (Scotland) Rules 1986 (1986 Rules), albeit some parts will remain for certain transitional purposes. The reason for the split in the rules into two statutory instruments, is because Scottish Receiverships and the process of Liquidations are areas of Corporate Insolvency devolved to the Scottish Parliament, otherwise the remainder of Corporate Insolvency law in the UK is reserved to Parliament in Westminster. Their introduction comes off the back of changes to the insolvency rules in England & Wales introduced in 2016, in order for the Scottish rules to become more aligned with corporate insolvency procedure in the rest of the UK.
This does not affect Scottish personal insolvency law or procedure.
The objective of a c.6 month lead in time, is to enable practitioners and advisors to prepare for implementation, as practitioners in Scotland have not seen such extensive changes and modernisation of Scottish corporate insolvency procedure for some considerable time. Key features of the new draft rules will be:
dispensing with statutory forms in favour of prescribed content, so practitioners will need to develop or have access to new precedents!
introducing the new English / Welsh style of decision making procedures in corporate insolvency into Scotland, including virtual and clearer deemed decision procedures
standardising consistent procedures across different regimes, such as creditor claims, creditors' committees, reporting, remuneration, meetings and proxies
enabling greater use of electronic communication and delivery of information.
The Accountant in Bankruptcy and the Insolvency Service are understood to be working on a table of directions, so that the changes can be mapped easily for people having to get used to where the new rules are to be found.
At AG, our BSR team in Scotland, will be working through the new draft Scottish insolvency rules, to understand the changes, develop guidance, training and materials in readiness for them coming into force.
For further information and assistance, contact our BSR team in Scotland.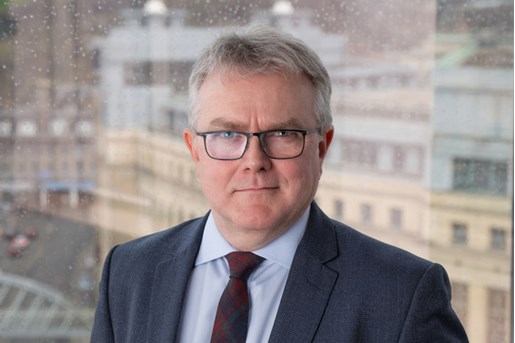 Tim Cooper
Partner, Restructuring
Edinburgh, UK
View profile