Welcome to this month's newsletter from Addleshaw Goddard's Africa Business Group
---
Africa - Corporate/Private Equity
This month's newsletter focusses on private equity in Africa. There continue to be significant levels of interest from private equity sponsors in Africa across various sectors and geographies.
Private equity investment in Southern Africa in particular goes from strength to strength with investment in 2017 being almost double that of the average annual amount over the last decade. Sponsors, with plentiful capital to deploy, are targeting anything liked to consumers – for example agriculture, financial services and consumer and retail. A similar trend can be seen in Eastern Africa, where Kenya has been the chief recipient of private equity investment with funds being channelled towards agri-businesses, healthcare and tech companies.
Private equity also continues to be a significant investor in infrastructure and energy assets across the continent, with players like African Infrastructure Investment Managers (AIIM) and Brookfield Asset Managers making large investments in solar and wind power plants in South Africa.
Below we round up the latest news from around Africa in the private equity sector.
Private Equity investment in Southern Africa more than doubles

Private equity investment in Southern Africa more than doubled (102%) in 2017 to a total of R31.3bn, according to the Southern African Venture Capital and Private Equity Association (SAVCA) 2018 Private Equity Industry Survey released on Thursday.

This is well above the total annual average of R14.7bn over the previous 10 years.

SAVCA and its research partner Deloitte surveyed 47 fund managers representing a total of 80 funds, all with the mandate to invest in Southern Africa and other select African markets. Although this is the 18th edition of the survey, it is the first time Deloitte has been involved.

AIIM invests in nine new Independent Power Projects

Through its IDEAS Managed Fund, African Infrastructure Investment Managers (AIIM) has acquired stakes in nine new solar and wind power plants in South Africa.

When all nine power facilities are fully operational, which is expected to be at the end of 2020, they will provide an additional 800 MW of renewable energy capacity into South Africa's national power grid. The power facilities will deliver about 2 425 GWh annually, preventing around 2.4 million tonnes of carbon emissions from traditional fossil fuel power plants per annum. When operating at full capacity, they are expected to supply enough green electricity to power about 522 730 medium-sized South African homes.

This additional clean power capacity has been added under Round 4 of REIPPP, which is committed to securing 2,300MW of new renewable electricity for South Africa's national grid over the next five years.

To read more click here

PE Infrastructure deals and fundraising activities in Africa are increasing according to new AVCA data

Private capital has been vital in working alongside governments and other investors to help close the Africa's infrastructure gap, according to the third edition of the African Private Equity and Venture Capital Association's (AVCA) Sector Snapshot: Infrastructure.

The report states that 97 PE infrastructure deals worth USD12.1bn were reported between 2012 and 2017, with infrastructure being identified by African LPs as the most attractive sector for PE investment in Africa over the next three years.

The Snapshot confirms that infrastructure remains an attractive opportunity, as seen through the increase in the number of deals and fundraising activities in this space. The number of PE deals grew from 44 in 2012-2014 to 53 in 2015-2017, which represents an increase of 20 per cent. Over the same period, funds focused solely on infrastructure more than doubled their fundraising, outpacing the growth in fundraising for all PE funds by a significant amount.

To read more click here

Duet Private Equity Limited invests in AJEAST Nigeria Limited

Duet Private Equity Limited (DPEL), an investor in emerging- and frontier markets, has acquired a majority stake in AJEAST Nigeria Limited, the Sub-Saharan Africa subsidiary of AJE Group, one of the largest global multinational beverage companies.

DPEL's total investment in the transaction is in excess of USD50 million, a significant share of which is allocated as growth capital.

AJE Group formally launched the Company in October 2015 with a brand new, state of the art factory near Lagos, Nigeria. With brands such as BIG Cola, BIG Orange and BIG Lemon, it has gained significant market share in the carbonated beverage segment through time-tested marketing strategies and a strong value proposition. The Company is targeting a young demography of growing socio-economic segments, capturing both the significant advance of middle-income households, as well as the demographic dividend of the country's expansive youth base.

To read more click here

Dubai's embattled Abraaj sells Africa businesses to Colony Capital

Dubai-based Abraaj Group agreed to sell its Latin America, Sub Saharan Africa, North Africa and Turkey Funds management business to U.S. investment management firm Colony Capital Inc, the companies said on Thursday.

The agreement comes after months of turmoil at Abraaj in the wake of its dispute with four of its investors, including the Bill & Melinda Gates Foundation and International Finance Corp (IFC), over the use of their money in a $1 billion healthcare fund. The group has denied it misused the funds. The sale is part of a provisional liquidation and restructuring as set out in a court order. Financial terms of the deal were not disclosed.

To read more click here

Kenya gets Sh70b of the Sh100b private equity funds inflows to East Africa

Private equity funds inflows into East Africa have hit over Sh100 Billion in the first seven months of 2018.

Kenya leads the pack in East Africa in attracting private equity funds accounting for over Sh70 Billion with Uganda, Rwanda and Tanzania sharing the rest of the deals.

According to the Chartered Financial Analysts Society (CFA) East Africa, foreign investors are channelling their funds towards agri-business, healthcare and tech companies with the opportunity to scale up and disrupt traditional business models.

To read more click here

Juwi Scores Contracts for 250 MW of Solar in South Africa

German company, juwi Renewable Energies, has concluded three Engineering, Procurement and Construction and Operation & Maintenance contracts, with a combined value of $206 million, with African private equity fund manager, African Infrastructure Investment Managers. This will deliver 250 MW of additional solar PV electricity to South Africa's power grid over the next several years.

Under the deals signed, AIIM's IDEAS Managed Fund is a 50.01 percent shareholder in the three projects which were signed by juwi, under Round 4 of the REIPPPP Program. The IDEAS Managed Fund is one of South Africa's largest domestic infrastructure equity funds. Debt funding has been provided by Absa and Nedbank.

To read more click here

Allianz Group to Acquire 8% of Africa Re

Allianz Group has agreed to acquire eight percent in African reinsurer Africa Re. The total cash consideration payable at closing would amount to USD$ 81 million (or Euro 69 million).

Africa Re has been operating for 42 years on the continent and has a network across both regions and linguistic communities. The two firms said they will cooperate in reinsurance, business development, sharing of best practices, risk management tools, as well as training and technical support, especially in emerging areas and underserved markets.

"Having identified Africa as one of the future growth markets, we continue to invest step-by-step in the continent. This investment in Africa Re is a major milestone for Allianz's long-term growth strategy in Africa," Niran Peiris, member of the board of management of Allianz SE, responsible for Global Insurance Lines & Anglo Markets, Reinsurance, Middle East, Africa, said of the transaction.

To read more click here

Globeleq to acquire Brookfield's renewable assets in South Africa

Independent power producer Globeleq has signed a definitive agreement with an affiliate of Brookfield Asset Management to acquire the latter's interests within the South African renewable energy portfolio.

Financial details of the agreement have not been disclosed by the companies.

Once the deal is fulfilled, Globeleq will get a major stake in six renewable projects totalling 178MWs, and also ownership in Brookfield's South African asset management company.

To read more click here

EFG Hermes to acquire Nigeria's Primera Africa

Cairo-based EFG Hermes Group, has signed a definitive sale and purchase agreement (SPA) to acquired 100 per cent of Primera Africa, a top-ranked brokerage house in Nigeria.

In a statement, EFG Hermes said that upon completion of the acquisition, Primera Africa will operate under EFG Hermes' brand name.

Karim Awad, EFG Hermes Holding Group CEO, said, "Nigeria is our fourth direct entry as we continue our strategy of expanding our geographic footprint in high-potential, frontier emerging markets."

To read more click here

The Eastern Africa Association (EAA) was established over 50 years ago to represent the interests of foreign investors in the region and it is entirely financed through the annual subscriptions of its nearly 400 members. The main countries covered are Kenya, Uganda, Tanzania, Rwanda and Ethiopia although a "watching brief" is mantained over South Sudan, Somalia, Eritrea, Burundi and Djibouti, with political and economic reports on them via a regular newsletter. The Association has an office in both the UK and Nairobi, where regular members' meetings are held, which usually attract over 120 attendees. The main focus is to assist members with their business activities on the ground in the region where a wide range of contacts have been established with national governments, the diplomatic and donor community and numerous business organisations. Investment missions are often organised and the next one will be a joint-EU initative to Ethiopia from October 25-25th 2018.

If you would like to read their article which covers the following:

The Mighty US Dollar
Impact on Emerging Economies
Africa's Debt Crisis

Please click here

Invest Africa is Africa's leading membership organisation for companies and investors operating on the Continent, using sixty years' experience to provide our members with unique information and exposure to business opportunities across Africa. Our vision is to play a central and influential role in Africa's socio-economic growth by guiding sustainable capital towards key prospects on the continent.

As the trusted entry point into Africa, we support and connect business and investment through a unique range of services and events, and our high standards consistently enact our belief that a responsible and profitable private sector has a crucial role to play in Africa's development.

If you would like any further information, please contact Carine Kazadi.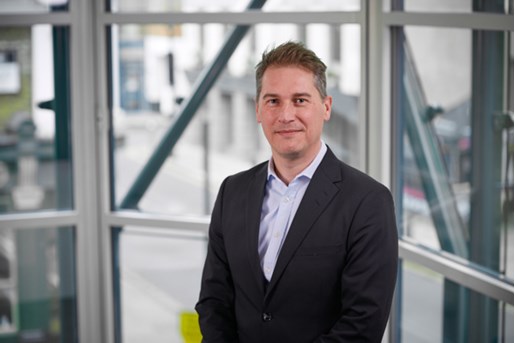 Chris Taylor
Head of UK M&A and Africa London, UK
View profile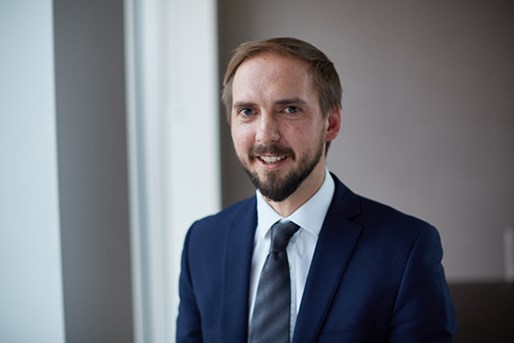 Nick Ashcroft
Partner, Dispute Resolution United Kingdom
View profile