Welcome to this month's newsletter from Addleshaw Goddard's Africa Business Group
This month, we focus on the corporate finance sector and look at some examples of (both successful and failed) IPO initiatives around the continent along with a few other key transactions in the e-commerce, telecommunications and IT sectors. While the overall value of IPOs over the past few years has seen a steady increase, the number of public offerings continues to fluctuate on a yearly basis, owing primarily to a constantly changing safety and rule of law environment across the continent. However, the overall improvement in the standards of governance over the past decade has ensured that internal markets remain active and interest from overseas institutional investors in the market remains high.
An increase in investment into the e-commerce, telecommunication and hi-tech sectors is key as Africa looks to slowly move away from its reliance on a declining (natural resources heavy) primary sector, choosing instead to focus more on closing the massive gap in both physical and technological infrastructure. While this is a welcome trend for Africa, there remain political and developmental challenges which continue to hamper African businesses. To highlight some of these difficulties, the newsletter appropriately concludes with an update on the political challenges faced by the African nations to establish an African Continental Free Trade Area.
Please visit Addleshaw Goddard's dedicated Africa site for more information about doing business in Africa and how Addleshaw Goddard can support you.
MTN Seeks to Cash In on IPO of Africa's Biggest Tower Company

MTN Group Ltd. could cash in from an initial public offering of Africa's largest telecommunication-towers company by selling a stake valued by the wireless carrier at about 27 billion rand ($2.3 billion).

IHS Towers, of which Johannesburg-based MTN owns about 29 percent, is planning an IPO in New York, people familiar with the matter said last year. If the tower operator goes ahead with the share sale and the valuation is appropriate, MTN will look to sell out, Chief Financial Officer Ralph Mupita said in an interview.

"It is not strategic to lock up so much capital," the CFO said. While MTN's stake in IHS Towers is important, it's been earmarked by the company as an asset for sale, he said.

Nigeria's Sahara Revives IPO Plan as It Looks to Pump More Oil

Nigerian energy conglomerate Sahara Group Ltd. said it revived plans for a share-sale as it looks to increase oil production four-fold to 100,000 barrels per day.

Lagos-based Sahara mulled an initial public offering in the Nigerian commercial capital and London in 2015, before falling crude prices forced it to backtrack.

"The IPO is now back on the table," Tonye Cole, Sahara's executive director and co-founder, said in an interview in Kigali, Rwanda. "After we made the announcement then, the entire market crashed, oil prices went down, and so we put the plans on hold."

Cole didn't provide a timeframe or say how much he wanted to raise. In 2015, he said he would look to sell as much as 25 percent of Sahara for $600 million.

Helios Towers ditches 2 billion pound London IPO plan

Helios Towers has ditched its plans to launch an initial public offering (IPO) in London which was expected to value the business at about 2 billion pounds ($2.8 billion), the African mobile networks operator said on Thursday.

Helios said it had received "considerable interest" from institutional investors who were supportive of its business plan and growth prospects but its shareholders had decided to withdraw the planned listing. No reason was given.

Helios is owned by telecom firms Millicom and Bharti Airtel and hedge funds including Albright Capital Management and Soros Fund Management, which owns more than 20 percent.

TLcom Capital invests $5M in Nigerian data analytics firm Terragon Group

The African venture firm TLcom Capital is betting on Africa's data analytics markets with a $5 million investment in Nigerian-based Terragon Group, the developer of a software analytics service for customer acquisition.

TLcom's commitment is the second from its $40 million TIDE Africa Fund for early and growth-stage digital companies.

"We liked…that the business has matured into a new platform with very strong technology behind it," said TLcom Capital Partner, Ido Sum. "It allows the largest advertisers and brands…to reach consumers in a way they couldn't do before."

Located in Lagos, Terragon's software services give its clients — primarily telecommunications and financial services companies — data on Africa's growing consumer markets.

Teleology to buy Nigeria's 9mobile

Teleology Holdings has agreed to buy 9mobile, Nigeria's fourth largest telecoms provider, the investment firm said on Thursday.

9mobile, formerly Etisalat Nigeria, took out a $1.2 billion syndicated loan from 13 local banks in 2013 but failed to make repayments last year. Under the stewardship of its lenders, it has changed its board, management and name and is now up for sale.

Teleology said it had made a $50 million deposit to meet conditions for the acquisition and had partnered with East Africa's largest telecoms operator Safaricom to transform debt-laden 9mobile.

Teleology was set up by 12 telecoms industry veterans led by ex-MTN Nigeria executive Adrian Wood.

A merger of two Nigerian e-commerce players is the latest bid to win Africa's largest market

Two months after it was acquired by Zinox Technologies, Konga, a major e-commerce player in Nigeria, is taking another step in its evolution.

The six-year old company will merge with Yudala, the e-commerce company affiliated with Zinox Technologies. Both companies will operate using Konga's brand identity from May 1. Even though Zinox initially said it would not consider a merger at the time it acquired Konga, the company now says it will benefit more from combining the strengths of both companies rather than having them operate as competitors.

While Konga will retain its model as an online marketplace which allows merchants list items for sale, it will return to operating warehouses after closures in 2016, according to Zinox spokesman Gideon Ayogu.

Sahel Capital Announces Investment in Coscharis Farms

Sahel Capital, fund managers for the Fund for Agricultural Finance in Nigeria ("FAFIN"), and Coscharis Group, a Nigerian Conglomerate with interests across several sectors of the Nigerian economy, are pleased to announce that definitive agreements have been executed for an investment in Coscharis Farms Limited, a subsidiary of Coscharis Group. Coscharis Farms is an integrated rice processor that started operations in 2014 to meet part of the estimated 5.9 million MT annual rice demand in Nigeria. Coscharis Farms currently has 2,500ha of land for rice cultivation, and is in the process of installing a 40,000 MT per year rice mill and an irrigation system on its farm to enable multi‐cycle rice cultivation. Both are expected to be completed by 4Q18. Coscharis Farms also plans to incorporate a robust farmer out‐grower development program within Ayamelum, Anambra State, and neighbouring communities to reach 2,000 farmers that could provide rice paddy to its mill when completed.

African private equity association announces new board leaders

The African Private Equity and Venture Capital Association (AVCA) says that 'Tokunboh Ishmael, co-founder and managing director at Alitheia Capital, will take over the chair of the association's board of directors, and Ziad Oueslati, managing director and co-founding partner at AfricInvest Group is taking over the role of vice chair.

Ishmael brings a wealth of experience from having co-founded Alitheia Capital, an investment management and advisory firm focused on channeling private equity investments into businesses and real estate assets to enhance access to finance, energy and housing for the excluded at the base of the economic pyramid.

44 African Nations Sign On To Single African Market

Intra-African trade is on the rise, and it could receive a powerful boost from the agreement by 44 African countries at a summit of the African Union (AU) in Kigali, Rwanda, last month to establish the African Continental Free Trade Area.

The agreement to cut tariffs and promote economic integration bucked the protectionist trend developing in other parts of the world. It was the first step toward what could become a pan-African single market of about 1.2 billion people.

The parliaments of 22 of the countries must ratify the agreement before the trade deal comes into effect. AU officials say they are confident this will happen by the end of 2018.

Togo: the creation of two industrial parks aims to attract more than $1.8 billion of investments over the period 2018-2022

In the National Development Plan 2018-2022 currently being finalized, the Togolese government plans the establishment of a manufacturing center and two industrial parks to give life to the industrial sector. The industrial parks will each have to consist of 15 intensive factories, oriented towards the export of textiles, shoes, etc.

According to the Togo First website, the implementation of this plan should boost Togolese textile exports to several countries, including the United States. The country benefits from a textile visa to facilitate access to its textile products to the US market under the law on growth and development opportunities in Africa (AGOA).

Energy: FGIS and Eranove Group launch Asokh Energy and Louetsi Hydro (Gabon)

The Gabonese Strategic Investment Fund (FGIS) and the Eranove Group have just launched the companies Asokh Energy and Louetsi Hydro. Initiated at the Islamic Development Bank (IDB) Sovereign Wealth Fund Forum, these companies were set up to materialize two hydroelectric projects in Dibwangui in southern Gabon and Ngoulmendjim.

After the signing in October 2016 of an agreement between the government via its investment unit FGIS and the Eranove group, which specializes in the management of public service and the production of electricity for drinking water in Africa, the global project Construction of two hydropower plants in Dibwangui and Ngoulmendjim has been further advanced. To definitively materialize these projects, two companies have just been launched thanks to a partnership between the FGIS and the French group mentioned above.

Currency-in-Circulation Drops to $4.6 billion (Nigeria)

The total value of currency-in-circulation in the country reduced by N269 billion year-on-year to N1.668trillion as of the end of March thisyear, down from the N1.937 trillionrecorded in February 2018, the Central Bank of Nigeria (CBN)revealed in its latest money and credit statistics for March.

Currency- in- circulation refers to the total value of currency (coins and paper currency) issued during a given period, minus the amount that has been removed from the economy by the central bank.

Ecobank Ghana to meet new minimum capital requirement by June

Ecobank Ghana is set to meet the new minimum capital requirement by June this year. This comes at a time when a number of banks are racing to meet the minimum capital requirement of GH¢400 million by December 2018, from the GH¢120 million set by the Bank of Ghana.

Speaking to journalists after its Annual General Meeting (AGM) in Accra, Managing Director Daniel Sackey, said the shareholders had given the bank the approval to increase its current stated capital of over GH¢226 million through a capitalization of their income surplus. This will see an additional GH¢190 million being added to the bank's stated capital.

Multinational pharmaceutical companies closing their office as forex crunch continues (Ethiopia)

Big pharmaceutical representation offices are closing their offices after the country is hit with severe shortage of foreign currency. These offices are said to be hit hard by the lack of foreign currency they are forced to downsize their employment forces in the last two years.

Sources told Capital that GlaxoSmithKline Plc, (GSK) which is one of the companies involved in the pharmaceuticals sector is going to close its office by the end of this month.

Shareholders approve name change to Absa group limited (Uganda)

Barclays Africa Group Ltd shareholders today approved that the group changes its name to Absa Group Limited in July, setting in motion the start of one of the largest re-brand projects in Africa at this time.

In a communication issued today, Chairman of Barclays Africa Group Ltd, Wendy Lucas-Bull said: "The vote in support of our name change in July marks another milestone in our separation from Barclays PLC to become an independent African bank with global reach,"

NNPC Selects Vitol, Trafigura, Sahara, Oando, 46 Others for Crude Term Contracts (Nigeria)

The Nigerian National Petroleum Corporation (NNPC) has issued the 2018/2020 crude export contracts to 50 local and international oil traders, including Vitol, Trafigura and Glencore, THISDAY has learnt.

THISDAY gathered that as part of the efforts to encourage local participation in the lifting contracts, the corporation selected 20 Nigerian companies, unlike in the 2017/2018 contracts where 18 Nigerian companies made the list.

Established almost 60 years ago, The Business Council for Africa network supports over 400 companies and entrepreneurs operating across the continent. The Business Council for Africa works closely with its members to promote business opportunities and facilitate sustainable investment across the continent. They organise over 30 African business related meetings in London each year and have 33 In-Country Directors in West and Southern Africa and thus provide a very useful platform for networking for both new investors and those already operating on the continent.

For further information on Business council for Africa, please contact Nouria Bah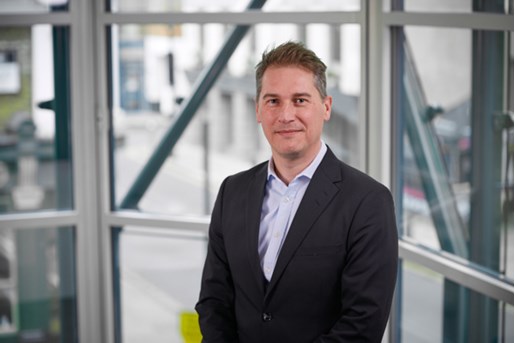 Chris Taylor
Head of UK M&A and Africa London, UK
View profile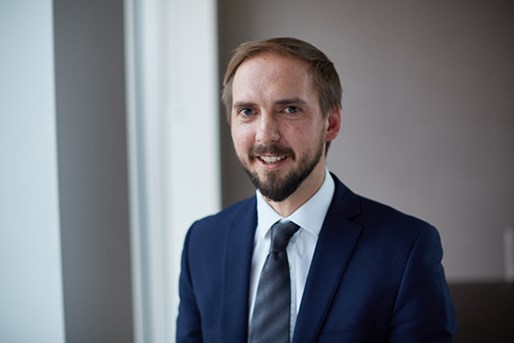 Nick Ashcroft
Partner, Dispute Resolution United Kingdom
View profile