Welcome to this month's newsletter from Addleshaw Goddard's Africa Business Group
---
This month, we focus on the progress being made in Africa in combating corruption. The Nigerian President, Muhammadu Buhari, speaking at the 20th Assembly of the African Union on 29 July 2018, launched the AU campaign "Winning the fight against corruption, a sustainable path to Africa's transformation". Equally, in Angola, the former President's daughter, Isabella Dos Santos has been removed as Chair of the State Oil Company Sonagol.
We focus on a UK Government funded anti-corruption programme in Accra, Ghana – Strengthening Action Against Corruption with an article from the judicial advisor, Peter Birkett QC.
We also round up the latest news from around Africa relating to anti-corruption.
Please visit Addleshaw Goddard's dedicated Africa site for more information about doing business in Africa and how Addleshaw Goddard can support you.
Articles
STAAC in Ghana
Strengthening Action Against Corruption is a DFID funded project over three years (2017-2020), aimed at strengthening and making more effective the Institutions which seek to reduce or prevent the damaging impact on the people and businesses of the country through corruption.
The impact of corruption on the poor is there for all to see; whether it is the need to pay bribes to see a Doctor or to gain a place in a school or to avoid confrontation with the Police. It's impact on business is no less significant in that it tends to pervert free and honest competition and acts as a powerful disincentive to those considering investment or business there.
Article by Peter Birkett QC
Click here to read the full article
Africa Group Update
We are delighted to announce the launch of the next generation of our award-winning tool - Doing Business in Africa.
This free tool is now available on a full range of devises, including desktop, tablet and mobile. Watch the demo for more information.
Ghana to pass competition law after a decade of conceiving idea

Ghanaian businesses should be operating under a competition law and policy from 2018. This is the assurance from the Ministry of Trade and Industry.

The move should also make businesses comply with the best practices and give value for money in the delivery of goods and services.

After a decade of initiating plans to pass a competition law, Ghana is yet to do so.

The absence of this has resulted in exploitation of consumers in some sectors of the economy. But Director, Legal Affairs at the Trade Ministry, Kofi Amenyah is confident of a reversed trend by next year.

Ghana: Private-Public Partnership Disclosure Diagnostic Report and Web-Based Portal Launched in Accra

To strengthen the legal and regulatory framework for Public-Private Partnerships (PPPs) and boost confidence in the private sector in the PPP programme, a PPP Bill has been submitted to cabinet for onward transmission to Parliament for its consideration.

In addition, regulations and guidelines will be developed to support the implementation of the PPP Law, when enacted.

Mr Yaw Osafo-Maafo, Senior Minister, made these known at the launch of the Disclosure Diagnostic Framework and Web-based Portal for the Ghana Public-Private Partnership programme in Accra on Friday.

Businesses divided over success of Tax Amnesty law

Businesses have expressed mixed reactions to the new Tax Amnesty policy being implemented by the Ghana Revenue Authority (GRA).

Some have cast doubt over the policy's ability to reduce tax evasion while others believe the policy could increase tax compliance.

The concerns were raised at a session on the relevance of the Tax Amnesty Law on businesses by the UK Ghana Chamber of Commerce on Tuesday 20 February 2017.

Passed in December 2017, the tax amnesty bill seeks to improve voluntary compliance among taxpayers.

Africa loses $148b to corruption annually

As President Muhammadu Buhari prepares to make a presentation on corruption in Africa, reports say the continent loses $148bn a year to the scourge.

The Executive Secretary of the United Nations Economic Commission for Africa (UNECA), Mr Vera Songwe, said on Thursday that the money was lost through various fraudulent activities.

Songwa addressed the 32nd ordinary session of the Executive Council of the Africa Union summit in Addis Ababa.

She said "$148 billion is drained out of the continent through various corrupt activities, and the acts represent about 25% of Africa's average GDP."

Don lauds Buhari's choice as AU anti-corruption champion

President Muhammadu Buhari's choice as the African Union (AU) anti-corruption champion has brought corruption to the front burner as a major problem facing the continent, Dr Olawale Lawal has said.

He said recently in Lagos that corruption was a major stumbling block to Africa's development.

Lawal, a Diplomacy and Foreign Policy lecturer at the Lagos State University, Ojo said it was appropriate for the AU to take anti-corruption as its theme for the 54th summit.

"Is not unusual for international organisations to build their summits around certain themes. "The choice of our own President Muhammadu Buhari to champion the continent's anti-corruption drive is also auspicious, considering his anti-corruption credentials."

African Union to Launch 2018 as the African Anti-Corruption Year…

The African Union (AU) during its 30th Assembly of Heads of State and Government holding from 22 - 29 January 2018 in its headquarters in Addis Ababa, Ethiopia, will launch 2018 as the African Anti-Corruption Year. This follows the declaration made at the 29th Assembly of the Heads of State and Government in January 2017. The upcoming Summit of the AU will be held under the theme: "Winning the Fight against Corruption: A Sustainable Path to Africa's Transformation".

Under the leadership of the African Union Advisory Board on Corruption (AUABC), the African Union, its organs, Member States, Regional Economic Communities (RECs), Civil Society Organizations together with citizens (women, men and young people alike) will embark on a journey to address the urgent need to curb corruption which is a major societal flaw causing setbacks in the socio-economic and political development of the continent. Corruption continues to hamper efforts aimed at promoting democratic governance, socio-economic transformation, peace and security, and the enjoyment of human rights in the AU Member States.

Competition Law amendments may impact independence of competition authorities

Proposed changes to the Competition Act place the future independence of the competition authorities at risk, and some of the proposed provisions may even be susceptible to Constitutional challenges.

Lawyers and economists, including the former Competition Tribunal Head David Lewis, expressed serious concerns about the legal and commercial implications of the expanded powers given to the Competition Commission and the Minister of Economic Development in the Competition Amendment Bill.

YIAGA Africa launches anti-corruption debate across Nigerian Universities

As part of effort to mobilise 20 million Nigerian Youth against Corruption, YIAGA Africa under its BounceCorruption Program has launched a public integrity debate across tertiary institutions across Nigeria.

According to a statement signed by YIAGA Africa Executive Director, Samson Itodo, the debate competition which will involve selected tertiary institutions across the six geo-political zones of the country is necessitated by the high rate of corruption amongst Nigerian youth coupled with increased rate of unemployment. While lamenting the fact that young people constitute the largest percentage of Nigerians who are likely to pay or receive bribe, Itodo said, the debate will create a platform for harnessing youth views into the anti-corruption crusade as well as for propagating the values of integrity, transparency and accountability.

Pearson Education Africa in corruption scandal over Malawi books supply

The Malawi Protection of Basic Services (PSB) Programme (Ref ICB 025/CKP/IPC/ MoEST/ADB/2016-17/1 was won by local company ICTC Malawi Ltd who among other publishers, contracted Pearson Education Africa to supply approved Strides titles.

Pearson Education has enjoyed a long-standing relationship with the Malawi government supplying text books for learners and teachers, but during 2017 they refused to supply ICTC Malawi Ltd who won most of the contract, together with a joint venture of Mallory International and Maneno Enterprises.

South Africa widens corruption hunt for Zuma allies to India, China

South Africa has widened a corruption probe into allies of ex-president Jacob Zuma to other countries including India, China and Dubai, the police minister said Sunday.

Fikile MbAlula made the announcement days after South Africa issued an arrest warrant for one of the brothers of the Gupta business family, close associates of scandal-plagued Zuma who was forced from power recently.

Mr Mbalula told public broadcaster SABC that Ajay Gupta and another four people who are being sought in connection with the case were all out of the country.

Ramaphosa Promises Corruption Crackdown at Maiden SONA

Time could be up for certain people at state institutions, as President Cyril Ramaphosa has promised strong action against corruption in his maiden State of the Nation Address, which de delivered recently.

Ramaphosa entered a jovial and relaxed National Assembly to the customary standing ovation, following parliament's presiding officers.

The mood in the Assembly, however, did not deter him from taking a clear, firm stance on his plans to end corruption at state institutions and state-owned enterprises (SOEs), as well as the private sector.

Mozambique and Equatorial Guinea to cooperate on mining and natural gas

Mozambique and Equatorial Guinea on Friday signed a memorandum of understanding to enhance bilateral relations in the energy and mining sectors. The MoU was signed in Maputo by Equatorial Guinea's Minister of Mines and Hydrocarbons H.E. Gabriel Mbaga Obiang Lima and Mozambique's Minister of Mineral Resources and Energy H.E. Ernesto Max Elias Tonela.

This agreement is the latest in a series of bilateral energy cooperation MoUs signed by Equatorial Guinea with African oil and gas nations. It primarily seeks to promote the exchange of information, knowledge and experience with respect to petroleum and mining policy. In particular, Equatorial Guinea will provide technical assistance and advice on natural gas monetisation and infrastructure building. Mozambique, in return will assist Equatorial Guinea in the development of its nascent mining sector. Officials and technicians from the two ministries will exchange visits as the first step in realising close cooperation.

Tigo Pesa app to launch in April (Tanzania)

With over 40 million mobile users in Tanzania, there is a real opportunity to use technology to financially connect those not yet included. Tigo Tanzania, Mastercard and local fintech Selcom have partnered to introduce Masterpass QR on Tigo's Mobile Financial Services platform, called Tigo Pesa.

Almost seven million registered wallet holders of the Tigo Pesa solution will be able to pay for goods and services before the end of the second quarter of 2018. By scanning a Quick Response (QR) code at merchants, via their Tigo Pesa app using their smartphone, they will be able to make payment. Feature phone users can use the USSD menu and simply type in a unique merchant code available under the merchant's QR code.

China's Inchini Bedrock Cement to face tax evasion charges (Ethiopia)

The Office of the Attorney General kicked-off an investigation against a Chinese company, Inchini Bedrock Cement Plc, last week for alleged tax evasion of 133 million Br over the span of six years.

Together with interest and penalty fees, the Ethiopian Revenues and Customs Authority (ERCA) claims that the Company is liable for 276 million Br.

Universal Group buys Kenyan music company AI records

Universal Music Group has acquired a majority stake in a Kenyan record label in a deal that gives the American multinational access to one of the largest catalogues of East African music.

Through its Dutch subsidiary, Universal Music Group has bought 70% of AI records, a Kenyan company with some of the region's best-loved musicians.

Kenyan banks among the world's most profitable – McKinsey

Banks operating in Kenya and other African countries are the most profitable globally after those in Latin America, a new report by consultancy McKinsey says.

Banks operating in Africa had an average return on equity (ROE) – a measure of profitability – of nearly 15% last year. Those in Kenya registered a higher figure of 24.6% on average on the basis of data from 2016, the year when a law capping interest rates was passed.

Central Bank of Nigeria moves to tackle inflation with lower Naira denominations

The decision of the Central Bank of Nigeria to pump lower denominations of the country's currency into circulation, especially in market places, beginning from Abuja, is seen as a step in the right direction by many Nigerians across various sectors of the economy. Before the commencement of distribution of the lower denomination notes under the supervision of Acting Director, Currency Operations Department, CBN, Mrs. Priscilia Eleje, Tuesday, Nigerians, especially the poor, groaned under the inflationary effect of the scarcity of the notes mostly used for economic transactions among the masses.

Banks' share prices rally on plan by Treasury to repeal rate cap law (Kenya)

Share prices of top banks have hit fresh peak on the Nairobi bourse on increased demand largely from foreign investors following commitment by the Treasury to repeal the interest rates cap law.

The September 2016 Banking Amendment Act saw investors sell off or scale down their holding in banking stocks on fears of constrained margins after loan charges were capped at four percentage points above the Central Bank Rate.

Ghana to tighten controls on gold experts to protect revenues

Ghana will certify the value of gold exports as part of efforts to tighten controls on the sector to ensure the state receives all revenues it is due, the vice-president said on Tuesday.

Ghana, Africa's second-largest gold miner after South Africa, earned US$5.78billion from exports of the metal last year – up 17.6 percent on 2016 central bank data showed.

Smugglers force Nigerian National Petroleum Corporation to record $2million Deficit in Petrol Supply

The Nigerian National Petroleum Corporation (NNPC) yesterday disclosed that the alleged unwholesome activities of cross-border smugglers of petrol in border states across Nigeria had now forced it to record a daily under-recovery worth N774 million in its importation and distribution of petrol in the country.

NNPC's Group Managing Director, Dr. Maikanti Baru, stated this at a meeting with the Comptroller General of the Nigerian Customs Service (NCS), Mr. Hameed Ali, in Abuja at the weekend.

First Nigeria International Petroleum Summit ends on an optimistic note

The maiden edition of the Nigeria International Petroleum Summit ended on a positive note after the deliberation with critical stakeholders. Chineme Okafor reports.

The first edition of Nigeria's new oil and gas summit ended in Abuja recently after about five days of discussion by key stakeholders in the international oil and gas business. The summit had over 1,000 participants, 92 exhibitors, and 32 countries in attendance. At the end, there was optimism regarding the federal government's promise to start a Nigerian-inspired oil and gas summit to revive the hydrocarbon industry of African countries.

Established almost 60 years ago, The Business Council for Africa network supports over 400 companies and entrepreneurs operating across the continent. The Business Council for Africa works closely with its members to promote business opportunities and facilitate sustainable investment across the continent. They organise over 30 African business related meetings in London each year and have 33 In-Country Directors in West and Southern Africa and thus provide a very useful platform for networking for both new investors and those already operating on the continent.

For further information on Business council for Africa, please contact Nouria Bah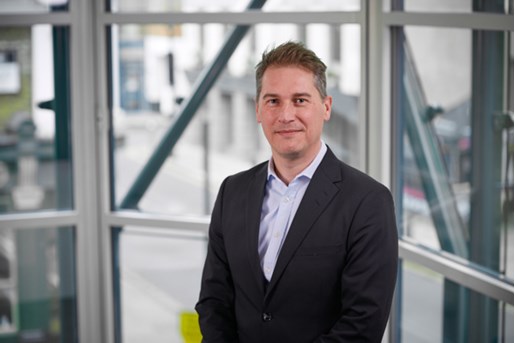 Chris Taylor
Head of UK M&A and Africa London, UK
View profile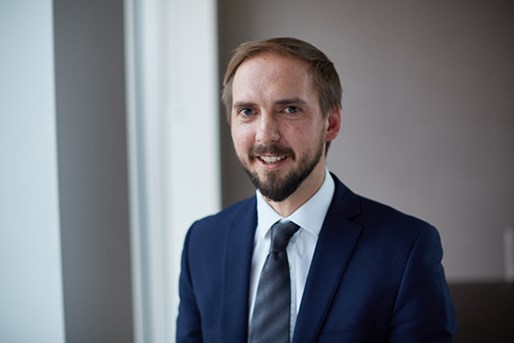 Nick Ashcroft
Partner, Dispute Resolution United Kingdom
View profile