Welcome to this month's newsletter from Addleshaw Goddard's Africa Business Group.
---
This month we focus on developments across the continent in the digital sector and we look at Private Equity news following the Super Returns 2017 conference held in Cape Town at the beginning of the month. Below is a selection of news developments in the digital sector – the sector which has featured heavily in the news over the past year in light of the rise of interest in FinTech and cryptocurrencies. Interest in the sector shows no sign of letting up as we enter 2018.
The Super Returns conference in Cape Town showcased many of the private equity funds active across Africa as well as advisers who are involved in the private equity sector in Africa (including Addleshaw Goddard!) . Optimism was generally high and one of the noteworthy takeaway topics of discussion was the growth of sales to financial institutions or secondary transactions in Africa – an often lauded sign of a buoyant private equity market and something that has been missing from the market for too long. Secondary transactions provide a valuable exit opportunity in more developed markets and it will be interesting to see if an increase in such transactions develops across Africa private equity in 2018.
Please visit Addleshaw Goddard's dedicated Africa site for more information about doing business in Africa and how Addleshaw Goddard can support you. We hope that you enjoy this month's newsletter and wish you all a very happy and prosperous 2018.
Africa Group Update
Addleshaw Goddard hosted ATBN Roundtable Discussion on 17 November 2017
This roundtable session brought together Africa-focused investors, tech and development leaders in London to discuss accelerating the tech ecosystem in Africa through collaboration with the UK.
Addleshaw Goddard in conjunction with BCA and the DIT presented "Promoting & Protecting Investments in Africa" on 11 October 2017
This was an engaging and thought provoking panel discussion on Promoting and Protecting Investments in Africa The keynote speech was delivered by Greg Hands MP (in his role as the Minister of State in the Department for International Trade and was followed by distinguished panellists, from both the public and private sectors, who provided insights on how African investment is both attracted, promoted and secured across the continent.
Articles
Digital Africa
Africa is by no means immune to the frenzy of the opportunities which digital developments such as fintech, autonomous transport, artificial intelligence, and e-commerce growth.
In fact, there is an increasing recognition that certain African countries are uniquely placed to take advantage of such developments (in particular mobile payments due to the high market penetration of mobile phones in markets where bank accounts are still relatively rare).
There has already been substantial interest from foreign investors, in particular private equity funds, in the digital sector across certain African countries. As technology advances unfold and the sector further develops, such interest is only likely to expand further.
Darren Harris and Ben Sims, both of Addleshaw Goddard's Dubai office, comment on how certain African geographies stand to be key participators in the Digital revolution as Digital Africa dawns.
Download the full article in PDF
News
Bango targets Google Play users in Nigeria
Bango (AIM: BGO), the mobile payments company, announces that it has launched operator-billed payments for Google Play users with 9mobile in Nigeria.
Challenger bank Aldermore recommends £1.1bn takeover offer
The board of UK challenger bank Aldermore has recommended a £1.1 billion takeover offer from South African financial services firm FirstRand. In a statement, Aldermore says FirstRand has offered 313 pence per share, a 22% premium on the bank's Friday closing price.
Slide aims to become South Africa's Venmo
South Africa has just got its own version of Venmo, one of the US's most successful payment platforms owned by PayPal that processes $25 billion in person to person payments annually. The Slide app, founded by three young South Africans who recently returned from living in the States, has been developed to change the way South Africans pay each other.
Village Capital, PayPal launch African fintech investment readiness programme
Global venture capital (VC) firm Village Capital has collaborated with US payment platform PayPal to launch a three-month investment readiness programme, Village Capital Fintech Africa 2018.
South African Fintech Company Receives $24M Investment Earmarked For Expansion
South African fintech company JUMO has secured a $24 million loan facility which will be dedicated to the firm's expansion into Africa and Asia.
Mastercard Partners With SPAZAPP to Bring Mobile Payments to Informal Traders
Mastercard is collaborating with Durban-based tech company Spazapp, to bring secure, seamless and convenient mobile payments to thousands of informal traders and convenience stores, better known as spaza shops, in South Africa. By combining their expertise and reach, the companies intend to unlock economic growth by helping informal micro-businesses connect to formal markets and digital payment systems.
Safaricom e-commerce platform set to launch 16 November
According to techweez, Safaricom has issued an official date for the launch of its anticipated e-commerce marketplace called Masoko, set to be launch on the 16th of November in Kenya.
Maghreb Private Equity Fund IV hits first close
AfricInvest, a pan-African mid-cap-focused private equity firm, has announced the first closing of its North African Fund (MPEF IV).
The fund has received capital commitments of €137m from prestigious finance institutions, and expects the total to grow to more than €150m by year-end.
Africa Capital Works Fund Wins U.S.$ 15m AfDB Equity Investment
The Board of Directors of the African Development Bank (AfDB) has approved a US$ 15m equity participation in Africa Capital Works Fund.
Pan African Equity Firm Acquires Stakes in AON Africa Operations
The Insurance Regulatory Authority of Uganda (IRAU) has okayed the takeover of a top insurance broker AON-Uganda by a South African private equity (PE) firm CapitalWorks.
Region on the Radar of Private Equity Funds
East Africa remains an attractive investment destination for multinational corporations looking to pump millions of dollars into Africa, despite its rising currency and political risks that have sent shivers down the spines of foreign investors.
Business council for Africa news and country spotlights
EU earmarks $501 million for peace and security in Africa
The European Union (EU) on Tuesday disclosed that it had allocated the sum of 430m Euros to security and peace building in Africa from 2014 to 2020.
China's ZTE eyes opportunities in Zimbabwe's $1 billion ICT industry
Chinese telecoms giant ZTE says it intends to expand its footprint in Zimbabwe's information technology and communication (ICT) sector with plans to invest in 4G and 5G technology.
EU lists Ethiopia over money laundering
The European Commission blacklisted Ethiopia for being very risky in money laundering and terrorism financing, urging banks situated in Europe to apply enhanced due diligence on financial flows from the country.
Asoko Sector Brief – Nigeria Steel Producers Q4 2017
New capacity is coming online in Nigeria's steel sector, but the closure of existing factories and high operating costs mean that overall output still significantly lags domestic demand.
Established almost 60 years ago, The Business Council for Africa network supports over 400 companies and entrepreneurs operating across the continent. The Business Council for Africa works closely with its members to promote business opportunities and facilitate sustainable investment across the continent. They organise over 30 African business related meetings in London each year and have 33 In-Country Directors in West and Southern Africa and thus provide a very useful platform for networking for both new investors and those already operating on the continent.
For further information on Business council for Africa, please contact Nouria Bah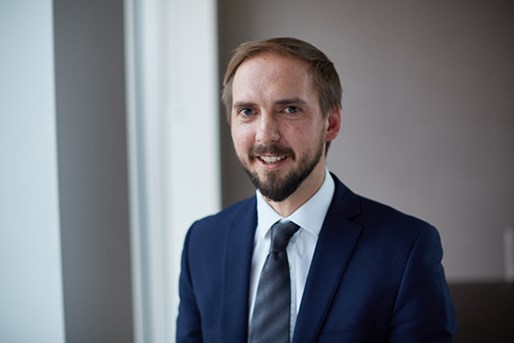 Nick Ashcroft
Partner, Dispute Resolution United Kingdom
View profile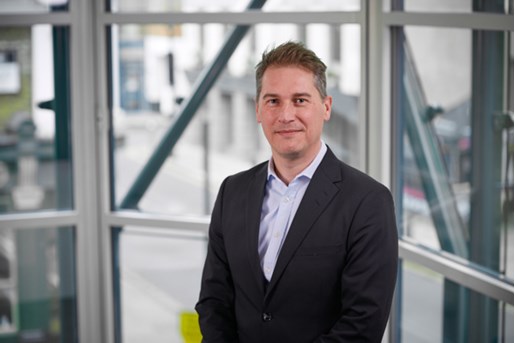 Chris Taylor
Head of UK M&A and Africa London, UK
View profile