Welcome to December's newsletter from Addleshaw Goddard's Africa Business Group.
---
Africa - Private Equity
This month's newsletter focuses on topical issues in private equity in Africa.
A recent survey by the African Private Equity and Venture Capital Association of 60 leading global limited partners has shown that the majority of those surveyed planned to increase their allocation of private equity investments in Africa.
Such investment is an important factor in the development of vital sectors throughout Africa, including infrastructure, agriculture, technology, education and health.
Almost half of the potential investors surveyed expected that their investments will yield at least double returns over the next decade.
There also appears to be a growing trend for private equity firms to be investing into start-ups and early-stage companies, in emerging and established markets in Africa.
In addition, a number of investors confirmed that they would consider investing in a first-time African fund and nearly two-thirds of investors viewed Africa as a more attractive investment option than other developed markets over the next ten years.
As well as interest from international institutional investors, there has also been a marked increase in activity from local African investors.
While there is a great deal of positive sentiment around private equity investment into Africa, it still remains to be seen whether such investment will be realised.
Nevertheless it is an exciting time for investors considering doing business in Africa.
Please see below our round up of the latest news from Africa on private equity.
Global private equity managers ready to double their Africa investments

Global private equity investors remained bullish on their prospects in Africa in 2018, promising to increase their allocations and doubling down on their decade-long plans, a new study shows.

At least 76 per cent of those surveyed planned to increase or maintain their provisions to African private equity over the next three years, while 53 per cent anticipated increasing their allocation to the continent.

Of those surveyed, 67 per cent said they would consider investing in a first-time African fund.

Kenyan Private Equity Firm raises $155 million to invest in East Africa

Catalyst Principal Partners, a Kenyan-based, East African focused private equity firm, has raised $155 million in its second round of funding, securing capital commitments from leading international and regional investors, as a successor to Catalyst Fund I, a $125 million fund raised in 2009.

Catalyst Fund II aims to invest between US$7.5m and $22.5m in emerging mid-market players within Eastern Africa, across key growth sector addressing the demands of increasingly aspirational consumers, underpinned by favorable regional fundamentals. The fund will focus on Kenya, Uganda, Tanzania, Ethiopia, Zambia, Rwanda and the Democratic Republic of Congo.

AfricInvest eyes North Africa opportunity with new €194m fund

Maghreb Private Equity IV picked up commitments from LPs including the African Development Bank, which provided €20m, EBRD, FMO, Proparco and an unnamed prominent South African fund of funds.

AfricInvest said the close was in line with the fund's target size.

The 10-year vehicle will back SMEs across Algeria, Egypt, Morocco and Tunisia by taking substantial minority stakes.

Private equity outperforms listed equity market - Full 2018 Report

CAPE TOWN – South Africa's contracted economic growth forecast for 2018 has not affected the performance of the South African private equity industry, which maintains its positive trajectory, demonstrating the asset class continued resilience and ability to deliver returns in challenging local and global market conditions.

This is according to the latest results of the Q2 2018 RisCura-SAVCA South African Private Equity Performance Report, which tracks the performance of a representative sample of South Africa's private equity funds.

AfDB to boost infrastructure in Africa through private equity investment

African Development Bank (AfDB) has said it will increase participation in Africa's infrastructure development through private equity investment.

The Board of Directors of the African Development Bank (AfDB) in line with its resolve has therefore approved its third equity investment of US$40 million in Africa Infrastructure Investment Fund (AIIF3), a closed-ended pan-African infrastructure fund managed by South Africa-based Africa Infrastructure Investment Managers (AIIM).

Investors climbing into Africa's agri and food sectors, backing everything from blueberries to beef

Many commentators have touted Africa as the future breadbasket of the world, which is plausible given the continent's large areas of open arable land. Investors, too, are seeing the promise in the agriculture sector. Africa Private Equity News, an industry information service, reported a significant number of agribusiness and food-related investments throughout 2018, and the month of October was no different. Some of the most notable deals that took place are highlighted below.

South Africa's Public Investment Corporation (PIC) – which manages more than R2tn (US$143bn) – together with empowerment group Pelo Agricultural Ventures announced the successful conclusion of the acquisition of a majority shareholding in Karan Beef for a maximum consideration of up to R5.2bn ($372m). Karan Beef operates the largest cattle feedlot and abattoir on the continent.

Africa : Emerging capital partners raises over US$640 million and closes fourth Pan-African fund

The largest private equity fund for African investment since September 2016, ECP Africa Fund IV attracted a broad range of public and corporate investors based in Africa, Europe, and North America

Washington, DC, November 15, 2018 — Pan-African private equity investor ECP announces the final close of its fourth Pan-African fund, ECP Africa Fund IV (AFIV). Domiciled in Mauritius, AFIV and its related co-investments received commitments of over US $640 million, attracting a broad range of investors based in Africa, Europe, and North America. Through AFIV, ECP is particularly proud to have gathered the largest representation of African investors in its history, with a significant contribution from a variety of African pension funds and insurance companies. African investors represent over half of the total number of investors.

Urbanization, consumerism pushing private equity investment in Africa: analysts

NAIROBI, Dec. 3 (Xinhua) -- Rapid urbanization, a growing middle-class and increased consumerism are among things that are making private equity firms raise their investment in Africa, analysts said on Monday.

Cytonn, an investment firm, said the investment has been on the rise for the better part of this year as more investors putting money in financial technology, education, financial services and health sectors, among others.

Agriculture is the elephant in the room for African private equity

Africa has more than six million square kilometres of uncultivated farmable land, and yet there is devastating poverty and hunger, food prices are at historic highs, and hundreds of billions of scarce dollars are spent each year on food imports.

Along with dollars being drained, the continent's future is afflicted by a brain drain as talented and energetic young people flee their struggling rural communities for Europe in search of opportunities, security and a better life. As a result, the next wave of poverty and insecurity is already under incubation. And it may be more devastating than the current wave. This struggle is becoming even more difficult as governments direct more resources and attention to fighting insecurity ranging from street crime to insurgencies and terrorism.

Bowmans is a leading African law firm. Its track record of advising clients in the fields of corporate law, banking and finance law and dispute resolution, spans over a century.

With 400 specialised lawyers, Bowmans is differentiated by its independence and the quality of legal services it provides. The firm advises clients (including corporates, multinationals and state-owned enterprises across a range of industry sectors as well as financial institutions and governments) throughout Africa from six offices in four countries.

If you would like further information, please contact Patricia Fokuo or click here to access Bowmans' website.

To read Bowmans article on Investment in Africa please click below.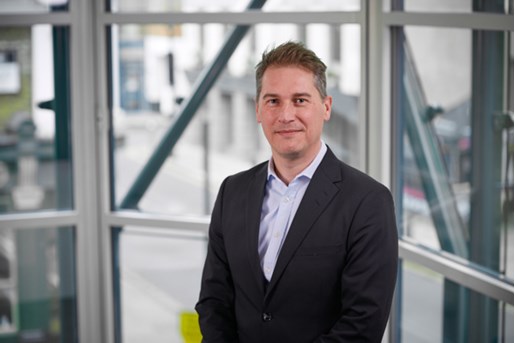 Chris Taylor
Head of UK M&A and Africa London, UK
View profile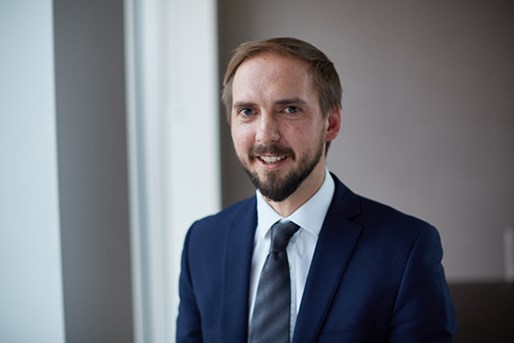 Nick Ashcroft
Partner, Dispute Resolution United Kingdom
View profile