Welcome to our monthly Transport Update, bringing you links to the major developments relevant to the transport industry.
---
Airports
Liverpool unveils plans for future growth
Liverpool Airport has set out its vision of future developments through to 2050 with the launch of its master plan that includes ambitious plans to serve long haul destinations, grow cargo operations and expansions of terminal buildings and facilities.
Lord Adonis: Brexit should not delay Heathrow
The BBC reports in an interview with Lord Adonis that Brexit and the UK's hung parliament should not hold up crucial projects such as the expansion of Heathrow.
New railway connection to London Luton Airport approved
The BBC reports that plans have been approved by Luton Borough Council to build a new railway connection to the Airport allowing trains to directly run to the terminal.
Aviation
Global outlook for the airline industry remains positive despite turbulence
The International Air Transport Association (IATA) has revised its industry profitability outlook upwards for the year and expects airlines to report a $31.4bn profit.
Air Travel Organisers' Licensing Bill 2017 (HC Bill 1)
A Bill to amend the Civil Aviation Act 1982 ss.71, 71A and 84, and for connected purposes. This reintroduces the ATOL provisions which were part of Part 3 of the Vehicle Technology and Aviation Bill which we reported on here.
Supersonic air travel could be revived
Boom Supersonic expects a prototype of its passenger plane to make its first test flight in the US by the end of 2018.
Environment
Lorry emissions checks to start at the roadside
The Department for Transport and the Driver and Vehicle Standards Agency (DVSA) has said from August 2017, roadside checks of lorries will also include an emissions check.
Diesel car sales fall sharply amid concerns over air pollution
The Guardian reports the numbers of new diesel cars registered in the UK were down 20% on the same month last year, according to the Society of Motor Manufacturers and Traders.
'Europe on the Move'
RACE to support driverless cars
RACE – UKAEA's state of the art robotics technology centre at Culham Science Centre is to be a test site for driverless cars as a number of major investments in this area are announced.
London Underground
Transport Levying Bodies (Amendment) Regulations 2017
Further amendments have been made to the Transport Levying Bodies Regulations 1992 in consequence of the establishment of the new Tees Valley and the West Midlands Combined Authorities.
Queen's Speech
Queen's Speech on trend with Future of Transport
The Queen's Speech on 21 June 2017 emphasised that transport in the UK is looking to the future, with announcements on automated and electric vehicles, high speed rail and commercial spaceflight all featuring. Take a look at our briefing published at the time.
Rail Network
Three British routes being considered for Europe's first Hyperloop
Daily Telegraph reports that three UK routes are being considered by Hyperloop One to make their technology a reality.
Partners appointed to Digital Railway programme
Global Rail News reports that Arcadis and Ramboll have won a contract that will see them partner with Network Rail over the development of the Digital Railway.
Bidders for rail franchises announced
The Department for Transport has announced the companies running for the new West Coast Partnership and South Eastern rail franchise. The BBC
Bombardier secures £895m rail contract in UK
Bombardier Transportation has secured a £895m rail contract to supply and maintain 750 AVENTRA vehicles which are set to operate on the UK's South Western franchise. Railway Technology
Rail a growth industry and UK's "economic backbone"
Rail Delivery Group Chairman Chris Burchell has spoken at the National Rail Conference about how the railway can be Britain's economic anchor post-Brexit. Rail Magazine
Rail freight in Britain declines
The Office of Rail and Road has published statistics finding there has been a steep decline in the demand for coal impacted rail freight traffic.
Crossrail train launch pushed back by TfL
TfL has confirmed that the introduction of the new Crossrail trains has been pushed back to this month. Rail Technology Magazine
Road Safety
Public consultation on road infrastructure and tunnel safety
A European Commission consultation is seeking views on a possible revision of Directive 2008/96 on road infrastructure safety management and Directive 2004/54 on minimum safety requirements for tunnels in the European road network.
The consultation closes: 10th September 2017.
TfL announces plans to revamp Lambeth Bridge and Waterloo
City AM has reported that Transport for London (TfL) has announced plans to revamp Lambeth and Waterloo junctions due to their previous safety record.
Road Transport
London drivers face pay-as-you-go road charge
The Independent has said plans to reduce the number of cars on the road could see Britain's first pay-per-mile charges introduced.
PPF and Allianz in £500m UK toll road investment
IPE Real Estate reports that The Pension Protection Fund (PPF) is among investors in a £500m infrastructure bond investment led by Allianz Global Investors.
M6 Toll sold to investment group IFM
The BBC has learnt that the M6 Toll road has been sold to IFM, owners of the Manchester Airports Group.
Transport Investment Strategy
The Department for Transport has published an investment strategy which sets out its priorities and approach for future transport investment decisions.
Spaceflight
Spaceflight Bill
The first reading of the Bill took place on 27 June. The purpose of the Bill is to make provision about space activities and suborbital activities, and for connected purposes.
Technology
Tech firm collaborations look to help those who have difficulty accessing transport
The Guardian looks at how collaborations between tech firms are looking to provide better accessible transport for disabled people.
Transport Planning
Transport for the North publishes evidence to inform strategic transport plan
Transport for the North has published evidence that will inform its Strategic Transport Plan.
Draft Mayor of London Transport Plan
The Mayor of London, Sadiq Khan, has published a draft of the Transport Strategy. This sets out the policies and proposals to reshape transport in London over the next 25 years and aims for zero emission by 2050.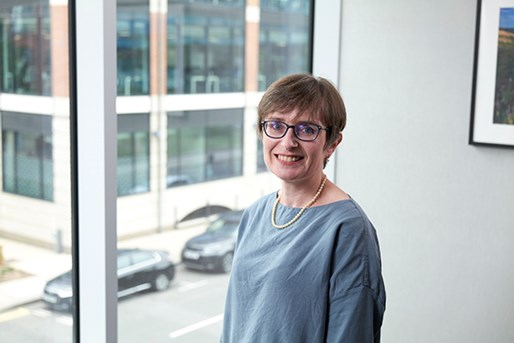 Anna Sweeney
Principal Knowledge Lawyer, Projects & Infrastructure Leeds
View profile