With Brexit negotiations underway, a topic for discussion on the agenda in boardrooms across the UK is the impact Brexit will have on both their workforce and on their recruitment activities.
---
Until the UK leaves the EU, there is no change to the immigration status of EEA migrant workers based in the UK; they are able to continue to exercise their right of free movement, and work freely in the UK. However, reports in the media have already identified a slowdown in applications for positions in the UK from this category of worker, and some businesses with high numbers of EEA migrant workers, such as Pret A-Manger are adapting their recruitment methods to appeal to British candidates.
Political background
Of course, the impact of Britain leaving the EU on the immigration status of EEA migrants, is far from clear. Much depends on the extent to which the UK government is able to succeed in its negotiations with the remaining 27 Member States. The general election result which has left the UK with a hung parliament - the Conservatives failing to secure a majority - is likely to have a real impact on the Brexit negotiations process. Given that the Article 50 clock is ticking, any delay to the negotiating process could put additional pressure on the negotiating team. What is more, given the very different approaches across the parties to Brexit, we may well see changes to Brexit negotiating positions and to the personnel.
In its manifesto, the Conservative party states that one of its aims Brexit will be to "secure the entitlements of EU Nationals in Britain and British Nationals in the EU". This bodes well for EEA migrants already based in the UK, insofar as it suggests there is no intention to prevent them from remaining and continuing to work in the UK.
However, the Conservative manifesto goes on to say that Britain "will no longer be a member of the Single Market or Customs Union" and sets out plans to "establish an immigration policy that allows us to reduce and control the number of people who come to Britain from the European Union, while still allowing us to attract the skilled workers our economy needs". This pledge to crackdown on immigration from the EU, assuming a Conservative government would be able to negotiate it, has the potential to significantly impact many business based in the UK, particularly in the low-skilled, low-paid sectors to fill future roles. The general election result may necessitate a softening of this promise.
Labour's manifesto takes a different approach to immigration. It confirms a plan for "fresh negotiating priorities that have a strong emphasis on retaining the benefits of the Single Market and the Customs Union – which are essential for maintaining industries, jobs and businesses in Britain" and that "a Labour government will immediately guarantee existing rights for all EU nationals living in Britain and secure reciprocal rights for UK citizens who have chosen to make their lives in EU countries." Whilst Labour too refers to an end to freedom of movement and that "Britain's immigration system will change" upon Britain's exit from the EU, Labour does not appear to be taking as hard-line an approach to immigration from the EU, which suggests scope for a lesser impact on the UK labour market.
Three Action points businesses can take now to prepare
The lack of certainty makes for interesting speculation as to what the future holds, but this of course does not help businesses in the UK in assessing the degree of risk they are subject to, in terms of both the retention of a portion of their existing workforce and their ability to recruit in the future.
With this in mind, we suggest the following:
Identify, ideally through existing equal opportunities monitoring data, what the composition of your workforce is. By mapping out what proportions of your workforce are British, other EEA or non-EEA citizens and the roles filled in each category, businesses will be able to identify to what extent there may be future gaps in their staffing provision and any potential skills shortages.

It would be possible, in the absence of data on the diversity of your workforce, to refresh your data with a request to the workforce that they complete a new form (which highlights that the purpose of your collection of such data is to establish the diversity of the workforce and identify any risk areas in terms of future workforce planning). However, taking this action would need to be balanced against the risk of such a request adding to any existing apprehension amongst those sections of the workforce whose immigration status may be affected by Brexit.

2. Provide current EEA workers with information on how they might want to secure their futures in Britain

EEA migrants who have been in the UK continuously for at least five years (subject to eligibility) may apply for:

a document certifying permanent residence or
naturalisation as a British citizen (the individual will be required to apply for a Permanent Residence Card in order to make the application, in any event).

Having a permanent residence card will not provide qualifying EEA migrants with complete certainty around their status. However, in our view those with permanent residence are the most likely to be protected under the arrangements for Brexit, because they will be more easily able to demonstrate that they having been living and working in the UK for a period of time by virtue of them having the card.

The decision to become a British Citizen is a very personal decision for individuals to make. Whether it is the right course to take will depend on personal circumstances, could impact of an individual's citizenship of their home nation and has reportedly, in some cases, resulted in more additional challenges, for example in relation to obtaining spousal visas.

EEA migrants who have been living in the UK for less than a continuous period of five years may apply for a Registration Card, which demonstrates that they are exercising their Treaty rights.

Look at ways in which low-skilled roles in particular can be made attractive to jobseekers (or future jobseekers who may still be in education) whose right to work in the UK will definitely be unaffected by Brexit

It seems that the greatest impact on the workforce to date, since the referendum and subsequent triggering of Article 50, has been seen in those sectors with significant proportions of low-skilled and seasonal positions.

Whilst it sits uneasily with our sense of the UK being a multi-cultural society with a workforce which replicates that diversity, there is some merit in considering the extent to which there may be a need, in areas where there are high levels of EEA migrants in roles or leaving roles because of the current uncertainty, to find a means of encouraging applications for future positions from those individuals whose right to work in the UK will not be affected by Brexit.

There is no easy answer as to how to encourage applications for these positions from our future generations of British workers. In its article about Pret-A-Manger, referred to earlier, the Guardian refers to Pret's change in focus in terms of job advertisement, looking at using jobcentres and social media, rather than relying on its own website. Certainly widening the scope of where you advertise roles is likely to result in applications from a wider demographic of society and could lead to more applications from suitably qualified workers whose right to work in the UK is unaffected by Brexit.

Another means by which businesses could perhaps tap in to this section of society could be through programmes with schools and other education establishments, as well as through the use of apprenticeships.

In a wider sense, businesses looking to expand and/or relocate could also factor into their decision making on the geographical location of workplaces, the proximity or accessibility of them to those candidates they are looking to appeal to.
Addleshaw Goddard's Immigration team, part of its wider Employment, Incentives and Immigration Group, provides proactive, pragmatic and commercial immigration advice on the entire spectrum of business immigration issues to key businesses and organisations across the UK and worldwide. We are committed to providing value to our clients by adapting our service to their specific needs. We are flexible and open minded, and strive to develop our service in line with the changing and challenging environments in which our clients operate. We provide advice using our own network of offices across the UK, Hong Kong, Singapore and the GCC, together with procuring and coordinating advice from our preferred network of firms in other jurisdictions.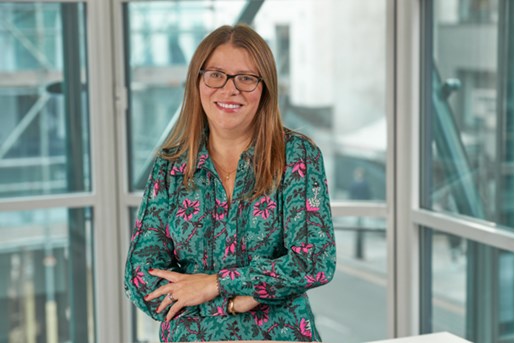 Sarah Harrop
Partner, Employment & Immigration London
View profile