Driving better customer loyalty and real-time revenue insights
---
Big Data
is the latest buzzword on everyone's lips. Yet what is it? Big data is used to describe data sets that are large and complex. It refers to everyday data you collect within your restaurant, bar or pub business and how to analyse it to reveal trends and patterns in behaviour.
Why use it?
The restaurant, bars and pubs industry is highly competitive. By analysing big data, organisations can gain real-time visibility into operations, customer experience, transactions and behaviour, helping give a competitive edge.
Effective data analysis helps companies make better business decisions by better understanding of internal operations, tracking staff performance and helping to reduce costs. It can also reveal consumer trends, such as best-selling products, helping to manage food/drink stocks, as well as better focusing marketing efforts, and assist with innovation.
Data Storage & Security
As the name suggests big data sets can be large and many businesses do not have the resources to store and/or process the data themselves. Cloud based solutions are often used however businesses need to consider issues such as: data ownership, recovery and security, the destruction of data and where the data will be stored.
With the collection of large volumes of data comes the need to invest in appropriate cyber security measures.
Data protection - where personal data is collected, businesses should ensure that they have obtained the appropriate consents from individuals. "Personal data" is any data from which a person can be identified. Companies should verify that the data can be used in its proposed project.
If personal data is fully anonymised and it is not possible to identify a living individual, it is no longer personal data and data protection laws will not apply. However, businesses should be aware that it is possible to re-associate "anonymous" data with specific individuals, essentially re-identifying the data.
One of the enshrined principles in our data protection laws is of "data minimization" which contrasts with the emphasis in Big Data to collect as much data as possible. Finding a correlation or pattern within data would not retrospectively justify obtaining the data in the first place, and companies may have to rely on consent.
Under the forthcoming GDPR (General Data Protection Regulation coming into force in May 2018) new measures will be introduced which go over and above what is currently required under the DPA. Consent is harder to obtain and can also be withdrawn easily. Under the GDPR, the use of profiling will be more heavily restricted. Profiling is any form of automated processing of personal data intended, among other things, to analyse or predict people's performance at work, economic situation, location, health, personal preferences, reliability or behaviour. Businesses should be mindful of the new rules which will also affect security and data retention.
How we can help
Proactive management:
Marketing intelligence on new developments
Assistance with audit trails and ensuring cross business function co-ordination
Bespoke training and seminars on Big Data and GDPR
Cyber Crime and Litigation Advice
Efficient use of resources
Competitive fee proposals
Use of our embedded Transaction Services Team of over 200 paralegals - for high volume document reviews on short timescales and to manage costs efficiently
Development of standard precedents and approaches
Sharing industry know-how and market practice
Who we've helped
Our team has helped a number of businesses with cyber security matters - both in relation to specified incidents, and on an ongoing basis in relation to their digital commercial strategies and associated compliance. We provide a discrete and tailored service, offering significant value to businesses that engage with consumers.
We have helped clients by reviewing and amending data protection notices to explicitly obtain consent for profiling, analytics and related big data processing.
We have also reviewed contractual constraints which apply to the use of personal data obtained from third party sources to remove any barriers to big data processing. We also regularly help clients update their consent language, website terms and third party contracts to make them GDPR compliant.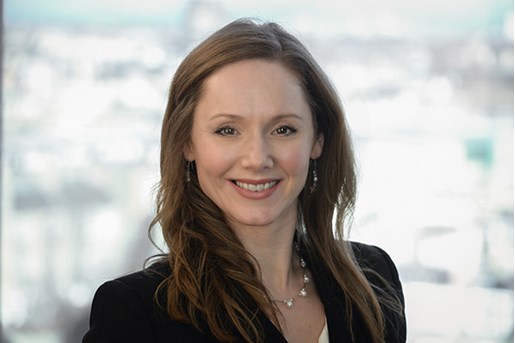 Helena Brown
Partner, Commercial and Data Protection & Head of Data
Edinburgh, UK
View profile