Since our last publication, the FCA has finalised its guidance on guarantor loans and default notices. Also in this week's edition, Fiona Ghosh of Addleshaw Goddard discusses the future of banking in relation to the Payment Services Directive 2 and the changing regulatory landscape.
---
UK
New wave of game-changing regulations for banks - sunset or new dawn?
As banks and payments providers consider new European Commission regulation, along with other regulatory changes, many are moving into damage-limitation mode. Fiona Ghosh, Head of Addleshaw Goddard FinTech Group comment on how a revised European Commission directive will impact banks.
The Future of Banking 2017, Raconteur, 22 January 2017
FCA finalised guidance on guarantor loans and default notices
The FCA has set out its interpretation of the requirement in section 87 of the Consumer Credit Act 1974 (CCA) to serve a default notice before the creditor or owner enforces a guarantee or indemnity following a breach of a regulated agreement. The guidance relates to regulated credit agreements and regulated consumer hire agreements under which an individual other than the borrower or hirer provides a guarantee or indemnity, or both.
House of Commons European Scrutiny Committee considers amendments to regulatory framework for resolution and recovery, capital requirement and central counterparties
The House of Commons European Scrutiny Committee has published its 25th report of the 2016-17 parliamentary session, which includes a chapter on the financial services regulatory framework that considers proposed amendments to EU legislation relating to resolution and recovery, capital requirements and central counterparties.
House of Commons, 17 January 2017
Section 75 CCA claim against credit card provider for disrupted rail travel
The Guardian and other media outlets have reported on a customer's successful claim against American Express for 50% of the amount of his season ticket on Southern Rail. The customer sought half of his ticket cost (£2400) on the grounds that 50% of his rail journeys on Southern had been cancelled or disrupted, and relied on section 75 of the Consumer Credit Act (CCA) 1974 to recover the amount from his credit card provider, who supplied the card used to purchase the ticket.
FSCS plan and budget for 2017/18
The Financial Services Compensation Scheme (FSCS) has published its plan and budget for 2017/18, which provides the FSCS' early assumptions about future claims and indicative estimates of its levies on financial services firms for the coming financial year.
PRA policy statement on increasing deposit protection limit
A policy statement has been issued by the PRA on its proposals to increase the deposit protection limit provided by the Financial Services Compensation Scheme to £85,000. The PRA decided to increase the limit from £75,000 to £85,000 in order to reflect currency fluctuations that occurred following the UK's referendum vote to leave the EU.
Mark Carney speech on policy issues affecting the Bank of England
The Bank of England has published a speech given by Mark Carney (Governor of the Bank of England) on 16 January 2017. The speech covers the social value of inflation control, an examination of the Monetary Committee's policy responses to the result of the EU referendum and the trade-offs it has faced since the vote.
Bank of England, 16 January 2017
EU
European Commission: Consultation paper on Capital Markets Union
The European Commission has published a consultation paper seeking views on revisions to the Capital Markets Union (CMU), together with a factsheet on consultation. The Commission intends to publish its mid-term review of the CMU action plan in June 2017. Consultation closes: 17 March 2017.
European Commission, 20 January 2017
Results of the January 2017 euro area bank lending survey
According to the results of the euro area bank lending survey, loan growth continues to be supported by an increasing demand across all loan categories. Credit standards for loans to enterprises are broadly stabilising, there is a continued easing of credit terms and conditions across all loan categories and the easing impact of targeted long-term financing operations (TLTROs) on credits standards has increased.
Open Banking: a consumer perspective
A wide-ranging report has been published on Open Banking, big data and the digitalisation of everyday life. The report says Open Banking offers opportunities to reshape businesses' experience of financial services, but calls on UK regulators to develop strategies to safeguard consumers.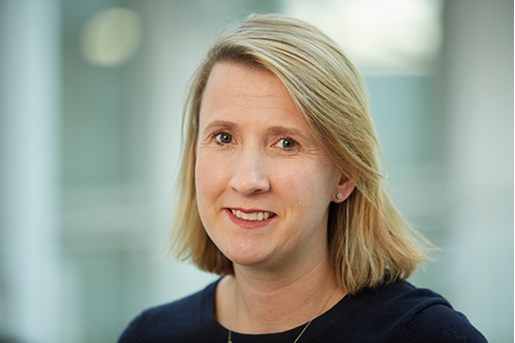 Rosanna Bryant
Partner, Financial Regulation and Co-head of Financial Services Sector

View profile