Included in this issue: UK Card Expenditure Statistics: February 2017; Minutes of the latest meeting of the EPC Scheme Technical Forum; ECON MEPS looks to accelerate the development of FinTech and more...
---
UK
UK Card Expenditure Statistics: February 2017
The total card spending in February 2017 was £57.2 billion, an increase of £300 million on January, and up from £52.2 billion in February 2016. The number of card purchases increased to 1.3 billion, up by 14 million during the month and 11 per cent annually. Retail card spending totalled £25.8 billion in the month, an increase of £118 million on January. The largest increases in spending came from automotive fuels and food and drink, where spending amounted to £3.0 billion and £9.7 billion respectively. Service sector card spending rose to £31.4 billion in February, up by £145 million in the month.
The largest increase in spending was registered at florists (36 per cent), most likely owing to Valentine's Day. There was also a notable increase evident at merchants offering recreational services such as tourist attractions (28 per cent), aquariums (26 per cent) and amusement parks (23 per cent). The debit and credit card share of total retail sales was 77.7 per cent in February.
UK Cards Association, 28 April 2017
FCA speech on regional FinTech engagement
A speech made by Christopher Woolard, Executive Director of Strategy and Competition at the FCA, delivered at Leeds Digital Festival on the FCA's approach to innovation and the development of FinTech hubs around the UK.
FCA, 26 April 2017
Worldwide
Minutes of the latest meeting of the EPC Scheme Technical Forum
Representatives of technical players of the payment industry, gathered in the EPC Scheme Technical Forum (ESTF) in March for the fifth time. This group's purpose is to express recommendations and provide feedback on the evolution of the EPC SEPA schemes, from a technical player point of view. The agenda and minutes of the March meeting are now publicly available. An update on the implementation status of the forthcoming EPC's SEPA Instant Credit Transfer Scheme (which will be launched in November) was provided. In addition, the ESTF discussed several possibilities of evolution of all SEPA payment schemes, in respect to the use of a more recent ISO 20022 version and the extension of remittance information, among other things.
EPC, 3 May 2017
Emirates NBD launches 'Cheque Chain' to integrate blockchain technology into cheques
Emirates NBD is embarking on a pilot that will see it use blockchain technology to boost the security of its cheques. The first stage of the 'Cheque Chain' initiative will see bank employee's pilot the use of cheques with QR codes designed to make them harder to forge. Later, Emirates NBD plans to make the QR codes register each cheque on its blockchain platform. This will ensure that once it is received and cleared, staff will be able to validate the cheque's authenticity and have access to its source at all times. The Group Chief Operating Officer of Emirates NBD says that Cheque Chain is just the beginning of a significant strategy to integrate blockchain technology into existing products and services to boost security.
ECON, 25 April 2017
ECON MEPS looks to accelerate the development of FinTech
The European Parliament's Committee on Economic and Monetary Affairs has voted to adopt a draft report on EU FinTech.
ECON, 25 April 2017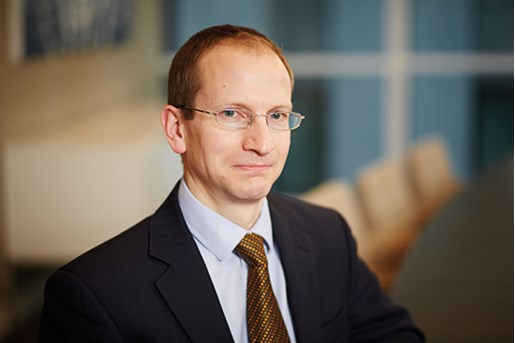 Bruce Kilpatrick
Partner, Head of Competition
London, UK
View profile