Included in this issue: BoE and PSR announce formation of NPSO; The PSR approach to monitoring and enforcing PSD2; HSBC switches on selfie payments in China and more...
---
UK
BoE and PSR announce formation of NPSO
The Payment Systems Regulator (PSR) and Bank of England (BoE) announced that the Payment System Operator Delivery Group (PSODG) has completed the necessary steps to deliver against the mandate that the regulators tasked it with. Following the appointment of Melanie Johnson as its first chair, work will continue at pace to deliver the New Payment Systems Operator (NPSO) by the end of 2017. With the NPSO now taking the lead, the PSR and the BoE have confirmed the closure of the PSODG.
The PSR approach to monitoring and enforcing PSD2
The Payment Systems Regulator has published guidance on its approach to monitoring and enforcing the revised Payment Services Directive.
FCA policy statement - Implementation of PSD2: approach document and final handbook changes
The FCA has published a policy statement (PS17/19) on the implementation of the revised Payment Services Directive. The statement follows consultation feedback but the FCA warns that there will likely be further changes to the approach document and the Handbook as elements of the Payment Services Directive implementation are still being discussed at EU level. The policy statement will affect existing Payment Service Providers and e-money issuers, and their customers. It will also affect firms not currently authorised or registered with the FCA that carry out payment-related activities.
GoCardless raises $22.5 million
London-based Direct Debit network GoCardless has raised a further $22.5 million in funding from existing investors Accel, Balderton Capital, Notion, and Passion. The company is looking to extend its reach across international borders. It is growing its business on the basis of demand for a simpler way to collect recurring payments for companies operating across international borders.
Business Insider, 19 September 2017
Worldwide
HSBC switches on selfie payments in China
HSBC customers in China can now make payments with a selfie, thanks to the introduction of facial recognition technology in the bank's mobile app. With the new system, the customer blinks into their camera using the 'selfie mode'. Their identity is then checked against a photo held on a database. If the pictures match, and the customer enters the correct passcode into their banking app, they can transfer up to RMB50,000 ($7,600) a day.
Google makes bid for cashless India with new mobile app
Google has launched Tez, a mobile payments app which utilises India's Unified Payments Interface to enable smartphone users to send money to each other and pay for goods and services both offline and online.
Business Standard, 19 September 2017
JPMorgan Chase invests in Bill.com
JPMorgan Chase has made an undisclosed investment in Bill.com and aims to use its technology to provide a simpler and faster way for businesses to send and receive invoices and payments. Chase says it will integrate Bill.com's B2B payments technology into its digital business platforms early next year. The bank says Bill.com's electronic invoicing and workflow tools will help clients obtain payments faster and save up to 50% of the time they spend manually managing their bills.
Business Insider, 19 September 2017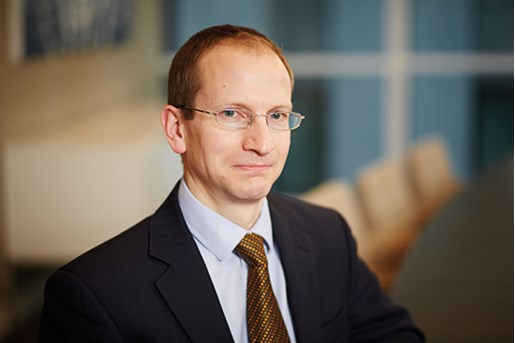 Bruce Kilpatrick
Partner, Head of Competition
London, UK
View profile