What does the System Operator's (SO) role consist of? What are the SO's objectives? How is the SO's role evolving? How will it separate from the rest of the National Grid? What are the next steps? Find out the answers in the article below.
---
Due to National Grid Electricity Transmission plc (NGET)'s role as SO of the electricity transmission network in Great Britain and as Transmission Owner (TO) of the transmission system in England and Wales, there has always been the perception of a possible conflict of interest. The Government looked at this back in 2012 when it was setting up Electricity Market Reform and put several measures in place to separate the two functions. But as the role of the SO continues to evolve, and in particular with the introduction of competition to the onshore network (see our series of articles on CATOs), the potential conflicts have come more to the fore. In November 2015, the then Energy Secretary Amber Rudd in her "energy policy reset" speech said that there was a strong case for greater independence for the system operator and since then the Department for Business, Energy and Industrial Strategy (BEIS), Ofgem and NGET have been considering how and whether to implement this.
What should an SO's objectives be?
BEIS, Ofgem and National Grid have now issued a joint Statement on the future of Electricity System Operation which sets out their belief that a more independent electricity SO can realise benefits for consumers by enabling a more secure, competitive and flexible system and goes on to state how they will increase the SO's independence. Their shared objective is an electricity system operator delivering real value to consumers and providing system leadership by:
overseeing a safe, resilient and cost-effective electricity system
driving competition and efficiency across all aspects of the system
promoting innovation, flexibility and smart/demand side solutions.
Alongside the statement, Ofgem have issued a consultation, open until 10 March, on what the SO's objectives should be, the process to make the SO more independent, and the proposed next steps.
Evolving the SO's role
In the consultation, Ofgem identifies four areas where it considers the SO's role needs to evolve:
Acting as the residual balancer – Ofgem wants the SO to take a more proactive role in helping the market to balance efficiently rather than just dealing with system imbalances which arise.
Facilitating competitive markets – including supporting or driving changes to industry rules to help the market contribute as much as possible to balancing the system. This could include making its suite of balancing services into a "stackable" revenue stream and considering more widespread use of auctions or tenders, in accordance with the forthcoming European Guideline on Electricity Balancing.
Facilitating a whole system view – by looking at options on the distribution network that could help solve transmission problems and vice versa; plus thinking about solutions other than building or reinforcing the network, such as arrangements to turn up or turn down generation or demand, or to use storage. This ties in with the call for evidence on a smart and flexible energy system.
Supporting competition in networks – CATOs in particular, using the Network Options Assessment process to identify projects which are suitable for competition.
Ofgem thinks that it can implement most of these changes without major amendments to existing licence obligations.
Separating the SO from the rest of National Grid
Chapter 3 of the consultation sets out how Ofgem think National Grid could separate out its SO functions from the rest of its business. The SO functions would be transferred to a new company within the NG Group but with a completely separate Board, including three independent directors.
There would also be physical separation of the SO and TO staff. However, both sets of staff might be able to work from National Grid's Warwick office if the building is modified to provide separate entrances and facilities so the two sets of staff do not physically mix.
SO bonuses would be linked to SO performance, not to performance of the wider National Grid group, to allay any perception of conflict.
The RIIO price control would have to be separated into SO and TO parts and although the overall revenue allowance will not increase, Ofgem will allow National Grid to recover efficient costs of separation. The estimated costs are set out in Appendix 2 of the consultation.
In the longer term, Ofgem considers that there may be a need to consider moving to a fully independent SO but as this would involve primary legislation, it is a decision for BEIS to take.
Next steps
If Ofgem decides to go ahead with these proposals, it is looking at a separation date of April 2019 (to coincide with the start of a new financial year), but it expects National Grid to start work on separation earlier than this.
Ofgem aims to make the final decision on its policy approach in the summer, then consult informally on the possible licence changes later this year, with a statutory licence consultation early in 2018 and the final decision on licence changes later in 2018.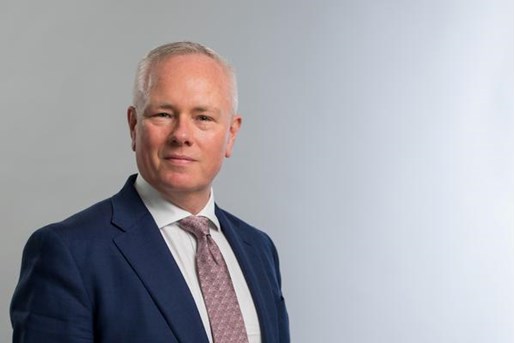 Richard Goodfellow
Head of IPE and Co-head of Energy and Utilities
United Kingdom
View profile