On 18th November, DECC Secretary of State Amber Rudd gave a keynote speech at the Institution of Civil Engineers in London, and then summarised it in a Written Statement to Parliament. It is billed as "a new direction for UK energy policy". So which way is the wind blowing?
---
The underlying driver is still to ensure we have an energy supply that is secure, affordable and clean. However from her speech, it is clear that these priorities now have a pecking order with security a clear first, and clean almost an afterthought, with a nod to the Paris talks.
Energy security
Ms Rudd said three times that "Energy security has to be the number one [or top] priority". So it's not difficult to see where this is going. The focus is on baseload not intermittent energy.
As announced on Wednesday, Government will be launching a consultation in the Spring on when to close unabated coal-fired power stations with proposals that this should happen by 2025 and restricted from 2023. The gap will be filled by new gas power stations. Last year, 28% of UK electricity generation came from coal and 29% from gas power stations. Rudd stresses that "in the next 10 years, it's imperative that we get new gas-fired power stations built". But she also points out that no form of electric power generation, not even gas-fired power stations, can be built without government intervention. So it looks like the way that new gas-fired power stations will be funded is through the capacity market. That will be a challenge, given that so far the capacity market has only resulted in one new-build gas power station (Trafford) and even that now seems to be running into funding problems.
But where will all this extra gas come from? The UK currently imports around half of its gas needs, but its predicted this could rise to 75% by 2030. Such a heavy reliance on foreign resources doesn't chime well with security of supply. So home-grown shale gas seems to be the answer to this, as does the MER UK strategy, also released on Wednesday, to encourage maximum economic recovery from UK oil and gas fields.
Nuclear is the other fuel that is "central to our energy secure future" and on a larger scale. Rudd mentions plans for a new fleet of nuclear power stations, including at Wylfa and Moorside, and looking at Small Modular Reactors. According to Rudd, nuclear could provide up to 30% of the electricity mix by the 2030s.
Affordable energy
According to Ms Rudd, "Our most important task is providing a compelling example to the rest of the world of how to cut carbon while controlling costs." She goes on to admit that "it is not clear we have done that so far". It looks like carbon pricing is a way of achieving this, and the UK will be working to restore the EU ETS (Emissions Trading System) to full health, as well as strengthening energy ties with Europe.
She also wants a more competitive market but alas is sketchy on the details. She wants to look at reforming National Grid's System Operator role to make it more flexible and independent. This has led to press speculation that National Grid could be broken up. Its also consistent with the recent Call for Evidence from the National Infrastructure Commission looking at reforming the current model.
She also hints that certain renewable generators could be made to pay balancing charges:
"In the same way generators should pay the cost of pollution, we also want intermittent generators to be responsible for the pressures they add to the system when the wind does not blow or the sun does not shine. Only when different technologies face their full costs can we achieve a more competitive market."
That is rhetoric we've not really heard before from Rudd and it won't be well received by an industry that is already raw from recent subsidy withdrawals. Results of current Government studies on the point are expected early 2016.
Smart energy
This comes under the heading of affordable energy as "a fully smart energy system could help us reduce costs by tens of billions of pounds over the decades ahead". There is, we are told, lots of potential here which is starting to be exploited. By early 2017, Ofgem will remove the barriers to suppliers choosing half-hour settlement for household customers, which will allow them to offer new Time of Use tariffs. DECC are also looking at removing other regulations that are holding back smart solutions, such as demand side response and storage. Watch this space.
Clean energy
In a year that has not seen much good news for renewable technologies there is, perhaps, potential good news for offshore wind, provided that "the Government's conditions on cost reduction are met", whatever that means. If they can be met, then DECC will make funding available for three CfD auctions in this Parliament, the first to be held by the end of 2016. This would support up to 10GW of new offshore wind projects in the 2020s, alongside the 10GW that will be installed under current plans by 2020. If a CfD round is to be held in 12 months time, there is an urgent need for clarity on what, precisely, the Government's costs reduction requirements are. One assumes it means costs must be lower than were achieved in the first CfD auction but how much lower is the key question.
The outlook continues to be bleak for other renewable technologies. Tidal, so much in favour not that long ago, doesn't get a mention. Whilst Rudd clearly thinks the government has done enough for onshore wind and solar PV, which will be cost-competitive throughout the 2020s (unless of course she introduces a new charge for intermittent generation).
Bigger is better
Rudd likes offshore wind because it is "a technology which has the scale to make a big difference" and this is a theme which runs through the speech. Elsewhere she says "climate change is a big problem, it needs big technologies" and that government intervention "has to be limited to where we can really make a difference – where the technology has the potential to scale up and to compete in a global market without subsidy". In fact, in her conclusion she makes it clear that DECC will concentrate on technologies that will deliver at scale.
Turning up the heat
Finally, it looks like some focus will at last be given to heat. Rudd gives little detail in her speech other than to flag that DECC will set out their approach on heat next year. But, since heat accounts for around 45% of our energy consumption and a third of all carbon emissions, and the UK is not on track to meet its fourth carbon budget under the Climate Change Act, and needs to set its fifth by June 2016, heat must surely play a much larger role.
What's coming up?
These are future developments to look out for:
Consultation on Strategy to Maximise the Economic Recovery of the North Sea (launched Wednesday – see here)
Consultation in Spring 2016 on proposals to close unabated coal-fired power stations by 2025 and restrict their use from 2023
Consultation in Spring 2016 on possibilities for removing regulations that are holding back smart solutions, such as DSR and storage, with action in Autumn 2016
Second CfD auction by the end of 2016 and two further ones by 2020
Plans to meet the fourth and fifth Carbon Budgets to be set out next year (to include approach on heat)
Reform of System Operator role.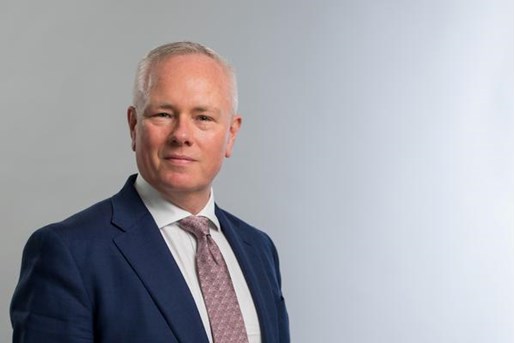 Richard Goodfellow
Head of IPE and Co-head of Energy and Utilities
United Kingdom
View profile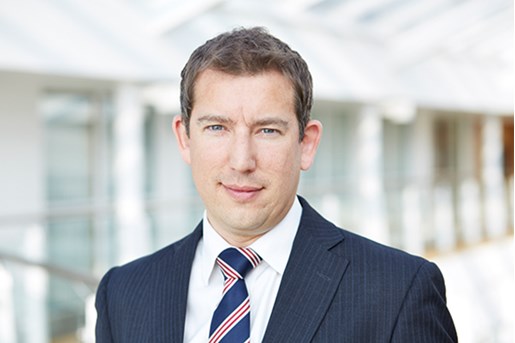 Paul Dight
Partner, Energy and Utilities United Kingdom
View profile