This article explores the main RHI reforms due to come into force from spring 2017 and apply until 1 April 2021.
---
Back in March 2016, the Department of Energy and Climate Change (now part of BEIS) consulted on reforming the Renewable Incentive Scheme. They finally published their response on 14 December 2016 – an unexpected Christmas present for the industry, as the reforms did not go as far as proposed and it seems that BEIS have listened to industry concerns.
The main reforms to the scheme will come into force from spring 2017 and apply until 1 April 2021. The aim is to achieve an optimal mix of key technologies which are likely to be strategically important in the longer-term, which in practice means a move away from small and medium biomass and increased tariffs for heat pumps. There will also be tariff guarantees for larger installations which will be a significant change for the better for developers and investors.
Our previous article set out the proposed reforms. The changes to the domestic RHI will largely be implemented as consulted on, although solar thermal will remain part of the scheme and the reforms allowing householders to assign their rights to RHI payments to a finance company will be implemented at a later date, once the consumer protection issues are ironed out. This article sets out the changes to the non-domestic RHI.
Biogas and biomethane
The Government is concerned that AD plants that use crops as a feedstock do not reduce greenhouse gas emissions as much as plants that are waste-fed. It proposed two options: only pay RHI on biogas and biomethane that comes from wastes and residues; or limit the RHI payments for biogas and biomethane not derived from wastes and residues to 50% of the total biogas yield. The latter was the preferred option and the one that BEIS has opted for.
The biomethane tariffs will be reset to the April-June 2016 levels, and the biogas tariffs will stay at the October-December 2016 level.
Biomass
The current three biomass tariffs (small, medium and large) will be merged into one tariff and tiered so that the first 35% load factor is paid a Tier 1 tariff of 2.91p/kWh but the rest is paid a Tier 2 tariff of 2.05p/kWh. There will be a single budget (that will trigger tariff degression) for all new biomass, including new biomass-CHP.
Biomass-CHP
The consultation proposed tiering the biomass-CHP tariff in a similar way to the biomass tariff, but BEIS have decided not to implement this as it could discourage investment in plant for use in industrial processes where high heat loads are legitimately needed.
A 20% power efficiency requirement for new biomass-CHP plant came into force on 1 August 2016, but BEIS have now reduced this to 10% for the time being, as from 1 January 2017.
As mentioned above, the budget for biomass-CHP and for biomass will be combined for degression purposes.
Solar thermal
As for the domestic RHI, this will continue to be supported, although the consultation had proposed removing it from the scheme.
Other changes
Two other changes of note are that participants will no longer be able to claim RHI on use of heat to dry digestate and all new plant (and additional capacity) will need to prove it has planning permission before it is eligible.
Tariff guarantees
Tariff guarantees will apply from spring 2017. The tariff guarantee not only guarantees eligibility but also the level of tariff that a project will get once it accredits, which is good news for developers and investors as they will have greater certainty about the level of tariff support they can expect earlier in the process. BEIS do however reserve the right to end tariff guarantees if the take-up risks early closure of the RHI schemes.
Eligible installations
Deep geothermal – all sizes
Biomethane – all sizes
Large biogas – 600kWth and above
Large biomass – 1MW and above (the consultation had proposed 2MW and above)
Biomass CHP – all sizes
Ground and water source heat pumps – 100kW and above – and these will also become eligible for preliminary accreditation, so applicants can choose whether to apply for preliminary accreditation or a tariff guarantee.
The Government will limit the amount of heat that will be covered by a single tariff guarantee to 250GWh per annum and is considering whether to introduce an annual heat production limit for each individual RHI participant with a tariff guarantee, to stop the budget being swallowed up by one big plant.
There is a three stage application process, which is slightly different from the one proposed in the consultation. At stage one, applicants must provide evidence including proof of planning permission and proposed heat use, a declaration of intent to reach financial close and the maximum installation capacity for their plant.
If successful at this stage, applicants get a preliminary approval and a guaranteed tariff rate. They then have just 3 weeks to prove that the plant has reached financial close (stage 2). This timescale is shorter than the 8 weeks previously proposed but, crucially, the plant gets the tariff rate at the date that the stage one application was approved. Note that they still have to apply and be accredited onto the RHI scheme as normal once they have commissioned (stage 3), but they must commission within 6 months of the date they specified in their stage 1 application, and Ofgem can require evidence that the plant is on track and revoke its tariff guarantee if it is not progressing in line with the estimated commissioning date.
Degression and budget allocation
The rules around degression and the groupings of technologies within budgets have been simplified so that degression is tied more closely with growth (i.e. a faster take-up will trigger a bigger tariff degression, but there may be no degression if there is lower than expected growth).
Comment
The industry gave the reforms a cautious welcome, the main sigh of relief being that solar thermal would continue to be supported. Small biomass projects will need to look carefully at the new tiered tariffs and biomass-CHP will be relieved that the 20% power efficiency requirement has been reduced to 10% - for now. But there are still significant challenges including the overall deployment caps to contend with, and the risk that the new tariff guarantee could be withdrawn if one or two really big plants use up the annual cap. That and, of course, that we still don't know what will happen after 2021.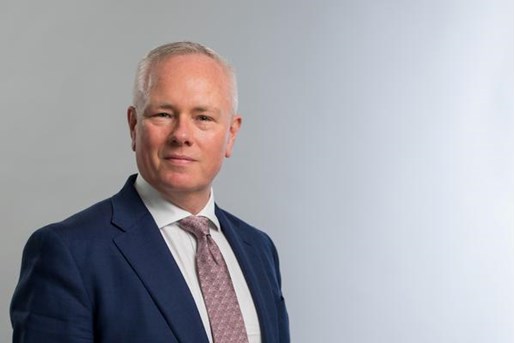 Richard Goodfellow
Head of IPE and Co-head of Energy and Utilities
United Kingdom
View profile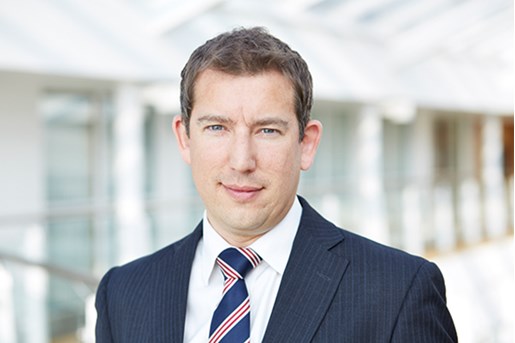 Paul Dight
Partner, Energy and Utilities United Kingdom
View profile