Included in this issue: Government announces call for evidence on proposed new economic crime offence; Four charged over $800 million property bribery scheme; Head of Samsung is sought for allegations of bribery and more...
---
General
Government announces call for evidence on proposed new economic crime offence
The Ministry of Justice announced that they are considering new laws to crackdown on economic crime carried out by corporates, such as fraudulent and dishonest activity.
The current review considers whether existing law goes far enough to hold businesses to account and whether the requirement for prosecutors to show the "directing mind and will" of businesses involved in economic crime is hindering the current system and preventing convictions.
The current review will look into alternatives for the "directing mind" requirement such as vicarious liability, which is currently favored in the US to hold companies to account for the actions of their staff. Other alternatives include the failure to prevent model, which requires businesses to show they took steps to avoid breaches in order to avoid conviction. The Ministry of Justice will also consider whether to strengthen the various regulatory regimes that cover these types of economic crime.
Parliament publishes new Asset Freezing (Compensation) Bill 2016-17
The Asset Freezing (Compensation) Bill has been laid before Parliament for review. The Act imposes new restrictions on the assets of those involved in supplying UK terrorist organisations with arms. The purpose is to release frozen terrorist assets in order to compensate UK citizens affected by the supply of arms.
Parliament UK, 10 January 2017
Bribery and Corruption
Second FX trader enters guilty plea for breaches of US anti-trust laws
After Jason Katz became the first individual to plead guilty to conspiring to fix prices in the foreign exchange (FX) currency market, a second trader, Christopher Cummins, pleaded guilty to the same offence last Thursday.
Mr Cummins was accused of colluding with other FX traders to eliminate competition in the Central and Eastern European, Middle Eastern and African (CEEMEA) currencies between January 2007 and July 2013 whilst he was a dealer of CEEMA currencies on the FX desk of a New York based financial services company. Such price fixing was in violation of the US Sherman Act.
Cummins pleaded guilty last Thursday and agreed to cooperate with the Department of Justice's ongoing investigation into other traders and trades in the FX market as part of a wider crackdown which has already seen a number of major banks fined and one other individual plead guilty so far.
Four charged over $800 million property bribery scheme
Joo Hyun Bahn, Ban Ki Sang (Ban), Malcolm Harris and San Woo were charged this week by the US Department of Justice. The three individuals face allegations of involvement in a bribery scheme regarding making a $2.5 million payment to a foreign official in exchange for assistance on the sale of commercial building in Vietnam. The money received for the property was intended to stymie liquidity problems at Keangnam Enterprises Co. Ltd a company of which one of the accused, Bahn, was a senior executive.
The bribe was to be paid to a Middle Eastern official on the basis that the official would then leverage his position to encourage his country's sovereign wealth fund to buy the property for $800 million.
However, one of the four suspects, Mr Harris, allegedly stole the $500,000 upfront payment. To cover up the liquidity problems and to give the semblance that a profitable sale was imminent, Bahn forged emails to the creditors of Keangnam, including emails ostensibly from the foreign official.
China combats internal corruption amongst anti-corruption staff
Senior inspectors of China's anti-corruption agency, CCDI, have admitted on national television that they have personnel who have committed corruption offences and violations.
Infractions included inspectors requesting bribes in return for giving favours to other officials. The offences have been uncovered as part of Xi Jinping's crackdown on corruption which has seen 7,900 disciplinary officials punished since 2012 for breaches of anti-corruption rules. As well as making an example of officials who have flouted the rules, for example through similar televised confessions, Jinping's government has stated that it will introduce tighter supervision over anti-corruption staff.
Head of Samsung is sought for allegations of bribery
South Korea's prosecutor sought a warrant to arrest, Jay Y. Lee, in relation to allegations that he paid bribes totalling $36.42 million to organisations linked to Choi Soon- sil, in exchange for securing a 2015 company merger involving Samsung. Choi Soon-sil is a friend of President Park Geun-hye, who is currently embroiled in allegations of corruption and bribery being investigated by special prosecutors in South Korea.
It is understood that Mr Lee is also accused of embezzlement and perjury.
DOJ charge three foreign exchange traders
It is reported that the Department of Justice have announced their plans to prosecute three former foreign exchange (FX) currency traders, Richard Usher, Rohan Ramchandani and Chris Ashton, for conspiring to manipulate the price of US dollars and euros in the forex spot market.
The three individuals each worked for high profile banks: JP Morgan, Citigroup and Barclays respectively and were allegedly part of a "cartel" of traders who "conspired to fix prices and rig bids" in the forex market, according to the indictment.
These charges come after the UK's Serious Fraud Office closed its investigation into FX price manipulation early last year. During 2014 and 2015 the Financial Conduct Authority and the Department of Justice carried out a series of regulatory and prosecutorial actions against the banks involved, imposing fines in excess of £2.6 billion.
Money Laundering
HMRC update fee scale for money laundering registration
HMRC announced an updated scale of registration fees for anti-money laundering supervision from HMRC, which is required under money laundering regulations.
Fees payable include an application charge for registering as well as premises fees, renewal fees and 'fit and proper' test fees.
The fees are used to fund advice and guidance to businesses on the money laundering obligations and to cover the cost of supervision that obligations are met.
Fraud
Volkswagen fined $4.3 billion and 6 employees charged over emissions cheating
Volkswagen confirmed that they had been ordered to pay a $4.3 billion fine by US regulators after entering a guilty plea to emissions cheating offences, which saw the company install 'defeat devices' into its cars in order to convince regulators such as the Environmental Protection Agency that its cars met the relevant emissions standards. In its attempts to avoid emission restrictions the company has admitted to committing conspiracy to defraud the US, wire fraud and to violations of the American pollution laws.
Separately six executives of the firm: Richard Dorenkamp; Bernd Gottweis; Jens Hadler; Heinz-Jakob Neusser; Jürgen Peter; and Oliver Schmidt have been charged with conspiracy to defraud the US, violations of the Clean Air Act and wire fraud according to US attorney General Loretta Lynch. These individuals all held positions of power, either on VW's management board or in roles such as engine development and are accused of running a conspiracy since 2006 to deceive regulators into believing that VW cars met energy emission standards when they did not. There are also a number of complaints that senior figures instructed staff to help cover up these breaches.
Ex-CFO of Autonomy charged for illegally inflating company value
The ex-CFO of Autonomy, Shushovan Hussain, has recently been charged with conspiracy to inflate the price of his former company and wire fraud in respect of Hewlett Packard's acquisition of Autonomy in 2011. It is understood that Mr Hussain entered a not guilty plea to the charge in the Northern District of California, San Francisco. Mr Hussain's position is understood to be that "he applied UK accounting rules for the British Company, and therefore the 'issue does not belong in a US criminal court'."
The allegations are that Mr Hussain illegally overestimated the value of Autonomy, which was bought by Hewlett Packard for £11 billion in 2011 and then written down by $8.8 billion a year later.
An investigation into the sale by the UK's Serious Fraud Office has already been closed due to insufficient evidence.
Israeli PM questioned by police over alleged fraud
It is reported that the Israeli police began questioning the Israeli Prime Minister, Benjamin Netanyahu, at his home. This follows from permission being sought last month from Israel's Attorney General to commence a formal criminal investigation into suspected bribery offences allegedly committed by the Prime Minister.
The investigation surrounds allegations of bribery and fraud levelled at Netanyahu, particularly that in 2009 he accepted a EUR 1 million donation from French businessman Arnaud Mimran. Mimran is currently serving an eight year sentence for a large scale carbon-tax fraud.
The Independent, 27 December 2016
The Independent, 2 January 2017
Cyber Crime
EU Commission plans for new ePrivacy Regulation
The EU Commission has announced plans to introduce a new ePrivacy Regulation, which is understood to replace the current ePrivacy Directive.
The new Regulation is aimed at "reinforcing trust and security in the Digital Single Market" and seeks to protect the content and metadata of a number of electronic mediums, including text, voice and video. The draft Regulation seeks to implement higher fines for individual and corporate breaches.
The draft legislation, which is currently under review, is proposed to be effective from 25 May 2018.
European Commission, 10 January 2017
Concerns mount over bitcoin trading in China and potential Chinese regulation
As bitcoin prices reach new highs there is speculation that the Chinese government may introduce tighter controls over the cryptocurrency. As the supply and demand of bitcoin is not regulated by a central bank it has been notoriously hard to regulate, this has formed part of its appeal for investors.
However, there is growing concern that the government may be planning to place tighter controls on the currency, which is increasingly being used to circumvent Chinese capital outflow restrictions and is thought to be a burgeoning element of money laundering operations.
The Yuan accounted for 98% of bitcoin trading in the last 6 months and rumours have begun to emerge from insiders that officials are beginning to consider how they can limit capital outflows via bitcoin for instance by the use of quotas on amounts that can be sent abroad. The Chinese authorities have previously cracked down on the trading of bitcoins when, in 2013, the People's Bank of China forbade financial institutions from handling bitcoin transactions.
Tax
HMRC produces round-up of top tax cases of 2016
HMRC has recently revealed the ten most influential tax cases that were decided last year and their significance. A number of cases won by HMRC last year involved company directors, accountants and organised criminals.
Further information on these cases can be found via the below link.
Sanctions
Sanctions renewed
HM Treasury has announced that is it renewing sanctions against Khalid, Sheikh, MOHAMMED, with effect from 9 January 2017.
Senators suggest fresh Sanctions for Russia over Ukraine and Syria hacking
John McCain, Ben Cardin and Robert Menedez have all announced their sponsorship of new sanctions legislation aimed towards Russia, which was introduced last Tuesday.
New proposed measures include visa bans and asset freezes on those who engage "in significant activities undermining the cybersecurity of public or private infrastructure and democratic institutions".
The measures are likely to make it much harder for firms conducting business in Russia and especially for those engaged in defence, intelligence, oil or gas industries. These measures follow the blacklisting of a further 5 Russian individuals last week which include Alexander Bastrykin, the head of Russia's top law enforcement agency.
The Telegraph, 10 January 2017
Health and Safety
Wilko fined £2.2 million after employee paralysed
National chain store Wilko has been fined £2.2 million after a worker was crushed and left paralysed.
Corisande Collins, 23, was pinned under a metal cage of paint while working at a store in Leicester in 2013. She was pulling a roll cage overloaded with 230kg of paint out of a lift when it toppled on her.
Wilko Retail Ltd appeared at Leicester Crown Court and were fined £2.2 million plus £70,835 costs.
Company fined after worker loses legs in shovel driver collision
Sundorne Products (Llanidloes) Ltd have been fined £180,000 after a worker lost both legs after being struck by a mechanical shovel driver.
Emrys Hughes, 65, was in intensive care for weeks after the incident in November 2015, and stayed in hospital until April 2016.
The company pleaded guilty to one Health and Safety offence and were fined £180,000 plus £7,650 costs.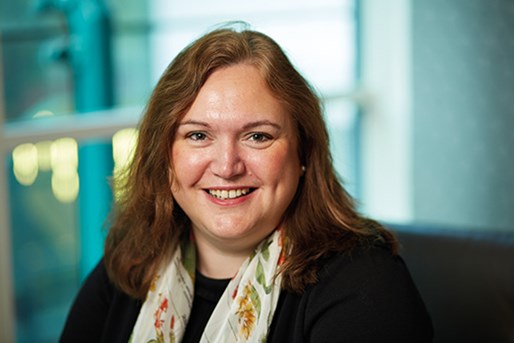 Nichola Peters
Partner, Head of Global Investigations/Inquiries
London
View profile