Included in this issue: Director of Enforcement delivers speech on Corporate Compliance and Enforcement; Former investment banker fined £37,198 by the FCA for sharing confidential client information over WhatsApp; and more...
---
General
Director of Enforcement and Market Oversight of the FCA, Mark Steward, delivers speech on Corporate Compliance and Enforcement
On 3 April 2017, the FCA published a speech in which Mark Steward considered the scope of individual accountability for corporate misconduct from a UK perspective. Recent developments in this area were explored, particularly the senior managers regime, which Mr Steward claimed is a step in the right direction for tackling conduct issues.
Former investment banker fined £37,198 by the FCA for sharing confidential client information over WhatsApp
The managing director of the Investment Banking Division at Jefferies International Limited, Christopher Niehaus, has been fined for sharing confidential client information (including the client's identity and Jefferies' fee for their work on the transaction) via WhatsApp. The FCA held that Mr Niehaus had not acted with the due skill, care and diligence required.
Department for Business, Energy and Industrial Strategy calls for consultation on new beneficial ownership register
The DBEIS has commenced a consultation regarding proposals for a new beneficial ownership register which would provide details of overseas companies that own UK property or have involvement with UK government procurement. The specific views sought are on the structure and design of the policy, as well as any effects that the policy may cause. Any estate agents, conveyancing solicitors and overseas companies that either have (or are considering buying) UK property may wish to partake in the consultation, which closes at 5pm on 15 May 2017.
Bribery and Corruption
Contractors found guilty of bribing Edinburgh Council
Two contractors, Kevin Balmer and Brendan Cantwell, have been found guilty of bribing council officials with both cash and hospitality in order to secure maintenance and repair contracts in 2015. The pair were jailed in June 2015 and the council officials have been the subject of confiscation orders in excess of £266,000.
Fraud
Fourth Libor trial results in acquittal for ex-Barclays traders
On April 6, former Barclays traders Ryan Reich and Stylianos Contogoulas were acquitted by unanimous decision of conspiring to rig Libor benchmark rates. The SFO had alleged the men had plotted with other Barclays staff to manipulate the benchmark rates between 2005 and 2007.
It is understood that these acquittals conclude the Libor trials being pursued by the SFO. The number of convicted defendants in the Libor trials now stands at 5 with 8 defendants having been acquitted. Six further defendants are due to stand trial in September after being charged with conspiracy to defraud in connection with an investigation into the setting of Euribor.
Sanctions
Office of Financial Sanctions Implementation has the power to impose financial penalties
OFSI, whose responsibilities include the implementation and administration of international financial sanctions within the UK, now has the ability to impose monetary penalties for serious breaches of financial sanctions. The permitted maximum penalties will be the higher of £1 million or 50% of the breach and can apply to any breaches committed after 1 April 2017.
UN financial sanctions listings have direct effect in the UK from 1 April 2017
Following the implementation of United Nations and European Union Financial Sanctions (Linking) Regulations 2017 (SI 2017/478), all new financial sanctions listings (made by the UN Sanctions Committee) shall be directly effective in the UK as soon as they are made. In support of this development, OFSI shall include these listings in a consolidated list. A key objective behind this development is to decrease the risk of assets disappearing overseas and to enable the UK government to meet and implement its UN obligations more efficiently.
Legislation.gov.uk, 01 April 2017
Tax
HMRC launches criminal investigation into a global financial institution following suspicions of money laundering and tax evasion
HMRC has been clamping down on offshore tax evasion, with over £2.7 billion collected since 2010. The latest criminal investigation into potential tax evasion and money laundering sees HMRC working alongside the authorities in the Netherlands, Australia, Germany and France. This alliance sends a clear signal that tax evaders cannot place their wealth out of reach simply by moving it overseas.
HMRC are unable to provide detailed information regarding the investigation in question as it is still ongoing.
New fraud hotline launched by HM Revenue and Customs (HMRC)
A new hotline has been launched to improve the reporting process for fraud and tax evasion and will replace the two existing hotlines which HMRC currently has in place. The objective is to streamline HMRC's approach to intelligence gathering. The public will be able to report on a range of suspected offences, including: VAT fraud, PAYE and National Insurance fraud, undisclosed offshore investments, failure to pay UK duty and tax credit fraud.
Health & Safety
Electricity North West Limited fined following employee death
Electricity North West has been fined after an employee died after falling 6 metres when carrying out maintenance to power lines.
John Flowers was using a ladder to cut ivy from power lines when it is believed he cut through his work positing strap and fell to the ground.
Electricity North West Limited was found guilty of breaching Regulation 4(1) of the Work at Height Regulations 2005, and was fined £900,000 with costs to be agreed at a later date.
Oil Company Essar Oil UK Limited fined £1.6 million after major explosion
Essar Oil UK Limited has been fined following an explosion at its refinery in Ellesmere Port.
No one was injured in the blast but a number of internal structures collapsed and in total more than £20 million worth of damage was caused. The explosion was initially triggered by the main distillation unit where flammable hydrocarbons were allowed to enter an unignited furnace. Heat from a nearby furnace then triggered the explosion.
Essar Oil (UK) Ltd of the Stanlow Manufacturing Complex, Ellesmere Port, pleaded guilty to breaching Regulation 4 of the Control of Major Hazards Regulations 1999 and was fined £1,650,000 with costs of £57,644.80.
Companies fined after worker suffered life changing injuries
BAM Construction Limited and Shoreland Projects Limited have been fined after a man suffered multiple injuries whilst undertaking construction on a railway operating centre.
BAM had been initially appointed to construct the centre, they then appointed Shoreland Projects Limited as the groundwork contractors.
Mark Bradley was installing lampposts on the site entrance road when one of the lampposts touched an overhead power line as it was being lifted by an excavator. This caused Mr Bradley severe injuries including severe burns to his neck and other life changing injuries.
BAM Construction Limited pleaded guilty to breaching Regulation 14 of the Electricity at Work Regulations 1989. The company has been fined £260,000 and ordered to pay costs of £9,415.13.
Shoreland Projects Limited pleaded guilty to contravening Regulation 14 of the Electricity at Work Regulations 1989, has been fined £22,000 and ordered to pay costs of £8,442.53.
Environment
Illegal waste site and exports uncovered
On Tuesday 28 March, following a two-day trial, magistrates found company director, Mark Paul Stone, and his company, Salhouse Norwich Ltd, guilty of allowing an illegal waste site to operate from a site it owned. Norwich Magistrates' Court heard that hundreds of tonnes of waste mattresses and mattress textiles were found stored on the site - almost 100 times as many as a registered exemption for the operation allowed. Nicholas Ostrowski, prosecuting on behalf of the Environment Agency (EA), told the court that the operator of the site had deliberately breached environmental regulations and despite being served an enforcement notice to clear the site, had failed to do so.
Company owner jailed for 15 months for mismanagement of waste sites
Barry Kilroe, whose actions resulted in the closure of the M60, polluted a river and blighted communities, has been sentenced to 15 months in prison and disqualified from being a company director for 6 years. Kilroe, a shareholder and director of J25 Recycling Ltd, Recovered Fuels Shipping Ltd and Asset and Land Group Ltd, was sentenced on Friday 31 March at Manchester Crown Court. Transport manager and director, Jane Williams, was fined a total of £500 and Richard James Davies, financial director, was given a conditional discharge for 12 months. Mr Kilroe pleaded guilty to ten charges relating to the unlawful operation of three waste sites, in Stockport, Salford and Warrington Docks. Ms Williams pleaded guilty to 2 charges; 1 relating to the Salford site regarding storing waste in excess of its 10,000 tonne capacity, the second charge was for operating the Warrington site without an Environment Agency permit.
South West Water fined for Devon sewage spill
South West Water has been ordered to pay £86,000 in fines and costs for discharging sewage into Dawlish Water. The case was brought by the Environment Agency. On 28 August 2015, an automatic alarm was triggered in Brook Street after a blockage in a pipe caused sewage to leak into nearby Dawlish Water, a stream that runs through the centre of the town. Bathers at nearby Dawlish beach were advised by an official from Teignbridge District Council to stay out of the sea and to wash their hands. The Environment Agency declared an 'abnormal situation' and the bathing water was closed for more than 24 hours.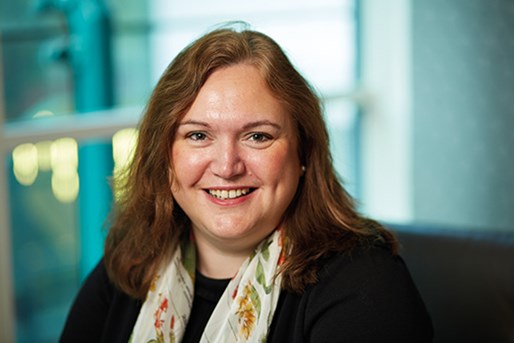 Nichola Peters
Partner, Head of Global Investigations/Inquiries
London
View profile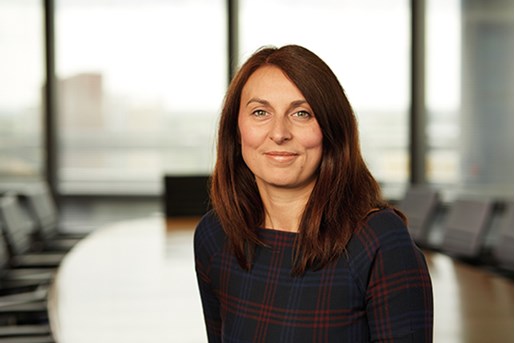 Erin Shoesmith
Partner, Health & Safety United Kingdom
View profile