Included in the May edition of our Africa newsletter: Africa not making the most of its solar energy potential; Could 'pay-as-you-go' solar electrify rural Africa? And more...
---
Future of Gas report
Africa has hit the oil & gas headlines once again this week, with Kosmos Energy adding the major Yakaar-1 gas discovery to its giant Tortue gas field on the Senegal-Mauritania maritime border. Kosmos' partners, BP, believe that the Yakaar discovery, coupled with the Teranga discovery, creates the foundation for a further LNG hub in the basin, and oil majors including BP and Total are actively prospecting for further gas in the region. The new discoveries add to the prevailing view in the industry that Africa's real impact in the global oil & gas market lies in its vast gas reserves, with high-profile discoveries of world-class gas reservoirs around the continent, most notably in East Africa's Rovuma Basin, during the past few years. Given the scale of this resource, development is a challenge but the potential opportunities are huge. Meanwhile, in Nigeria, home to the seventh largest gas resources in the world, the challenge is less about finding gas and more about aboveground issues such as midstream infrastructure and security for pipelines.
With gas increasingly seen as an abundant, affordable and (with 50% of the carbon emissions of coal) more environmentally-friendly alternative to coal, Addleshaw Goddard's Energy & Utilities team has launched a special report entitled "The Future of Gas" in collaboration with NewsBase, the leading independent supplier of global energy intelligence focusing on global gas market trends and the changing role of natural gas in future energy supply in Africa and beyond.
Download our special report "The Future of Gas"
Event
Africa Technology Forum
Addleshaw Goddard is delighted to once again host the annual Africa Technology Business Forum organised by Africa Technology Business Network in London UK on Wednesday 21 June 2017. The inaugural 2016 Forum saw 150 delegates from 11 countries across Europe and Africa converge in London and was featured in the Guardian.
The key themes for this year include:
Financial Inclusion - How is financial inclusion driving business growth?
Value-added Investment - Is the global investment community adjusting their model to suit Africa's specific needs?
Impact - Does a focus on impact foster or hinder innovation growth?
Policy - How does policy help innovation ecosystems to develop and technology to scale?
Click here for further details about the speakers & programme
Email Nick Ashcroft for further details
News
Africa not making the most of its solar energy potential
Most African governments are not moving fast enough to progress the uptake of solar energy, with the renewable energy accounting for less than 1% of energy consumed on the continent, Gigawatt Global CEO Welden Turner said on Tuesday. "It's difficult in Africa; there's a higher rate of corruption and instability. The return on investment has to be much higher in Africa [to make investment worthwhile] for investors and developers," he stated.
How off-grid solar energy could connect sub-Saharan Africa
Businesses lining the rusty red dirt road of the commercial thoroughfare of Segbwema (pronounced shuh-BOY-ma) in Sierra Leone sell cold Coca-Cola and local ginger ale, their dry goods in the front of shops lit by pairs of large compact fluorescent bulbs. However, there is no grid to provide electricity here. Even in the neighboring city 25 miles away where the grid does reach, it provides only six hours of intermittent electricity during the six-month dry season.
Solar energy may get boost from Africa's biggest oil exporter
Nigeria, Africa's biggest oil exporter, may be about to turn sunward to generate more of its power.
Senators in the capital of Abuja are debating an allocation of $30-million to solar projects in this year's Budget, according to the Renewable Energy Association of Nigeria (REAN). They are expected to provide funding for off-grid solar projects, photovoltaic (PV) manufacturing, and transmission upgrades, according to REAN executive secretary Godwin Aigbokhan. A decision is expected by the end of this month.
Mali to receive US$25mn loan to build solar photovoltaic plant
The solar photovoltaic plant is planned to transform the West Africa energy market.
The African Development Bank (AfDB) Board of Directors has approved a concessional loan of US$25mn to fund the Segou Solar PV Project, which is set to be Mali's first utility-scale solar photovoltaic (PV) power plant. The project will be funded by the Program for Scaling Up Renewable Energy in Low Income Countries (SREP) of the Climate Investment Funds (CIF), with co-financing from the AfDB (US$8.4mn) and International Finance Corporation (US$8.4mn).
Could 'pay-as-you-go' solar electrify rural Africa?
More than 600 million people in sub-Saharan Africa lack access to electricity — 71 million in Kenya and Tanzania alone. Without any other options, these citizens are forced either to go without power or use kerosene, an expensive and oftentimes dangerous fuel that pollutes the air and creates fire hazards. But there is a solution that could bring affordable electricity to unserved and underserved populations while growing the local economy: pay-as-you-go solar.
Africans living "off-grid" may help solve continent's energy crisis – Annan panel
At least 620 million Africans live without electricity - solar power and small off-grid energy solutions are key to curbing this number says Annan's panel. Rwanda and Ethiopia are among five countries leading the way in shifting to sustainable energy and solar power, and other nations should follow suit, said a panel led by former U.N. Secretary-General Kofi Annan.
Lamu, Tana River to benefit from Sh15.9b Solar Power Project
Lamu and Tana River are among 14 energy "underserved" counties set to benefit from a Sh15.9 billion solar power project this year. The Kenya-Off-grid Solar Access Project, which is fully funded by the World Bank, seeks to connect 430,000 off-grid households in the 14 counties.
Renewable electricity in Africa could outstrip demand in 2030, study says
Africa has huge untapped resources for renewable energy, with the potential for electricity generated from wind and solar to surpass total projected demand in 2030, according to new research. The paper, published in the journal Proceedings of the National Academy of Sciences (PNAS), is the first to comprehensively map the potential for new wind and solar plants in 21 African countries.
Business Council for Africa news and country spotlights
Established 60 years ago, our extensive membership base consists of more than 400 companies ranging from different sectors that are committed to doing business on the continent. Through our 30 plus events each year and In-Country Representative network, BCA members benefit from unparalleled networking opportunities with prominent business leaders, high-level government officials and visionary entrepreneurs.
For further information please contact George Arnold.
The Eastern Africa Association analysis and country spotlights
The Global Economy

Economic Growth
Changing of the Guard
Trump and Trade
The World Trade Organisation (WTO)
Cake and eating it
Single Market and Customs Union

Kenya

Politics
The Economy
Conclusion

Uganda

The East African Community (EAC)
The Economy

Tanzania

The East African Community (EAC)
Infrastructure
The Economy
Conclusion

Ethiopia
Regional Round-Up

Rwanda
Burundi
South Sudan
Somalia
The EAA was established in 1964 on the initiative of a number of prominent, mainly British based companies with business interests in East Africa and it now has over 400 member companies from more than 25 different countries. The EAA aims to facilitate successful participation in the economic development of Eastern Africa by member companies. The EAA exists to support the business activities of its members in the countries covered by providing channels of communication and lobbying on common issues, either through the various diplomatic missions, the international financial institutions or directly with the respective national government.
For further information please contact: Karen Taylor or John Small.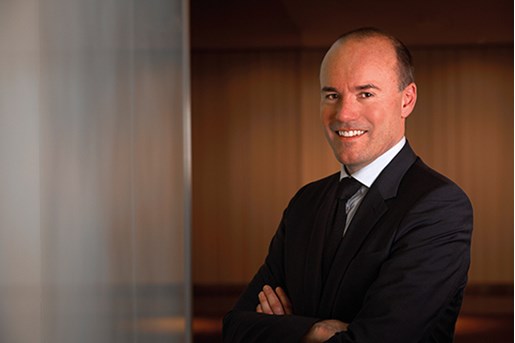 Andrew Rosling
Co-Head of Retail & Consumer Sector, Partner, Mergers and Acquisitions London
View profile