Included in this issue: Africa and post-Brexit – Six months on; Nigeria's economy to rebound, Grow by 1% in 2017; Financial system stalls economic growth and more...
---
Articles
Africa and the New World Order: Implications of a Brexit Trumpian World Order
On 24th June 2016, the world woke up to the UK referendum decision to leave the European Union (EU). A little over four months passed and another seismic shift occurred. U.S. voters appear to have awarded control of all three branches of government to a republican party in flux – the presidency, congress and the judiciary (since the new president will appoint the 9th supreme court justice).
In both instances, there is now a path to political decisions of a weight to impact international partners including those of us in Sub-Saharan Africa.
Read the article written by Songhai Advisory Managing Partner Nana Adu Ampofo and Songhai Advisory Analyst Kobina Annan
Foreign Counsel in Nigerian Arbitrations. How far can they go?
The scope of foreign counsel's involvement in Nigerian seated arbitrations has been a subject of interest to the arbitral community in recent times. Apart from scholarly discussions on this issue, an eminent arbitral tribunal and the Nigerian Court of Appeal had ruled in separate cases that a person who is not qualified as a legal practitioner in Nigeria may not represent parties in arbitration proceedings in Nigeria.
Read the article written by Kolawole Mayomi
Event
The Annual Debate - 22 March 2017
We are supporting The Annual Debate again this year. It's organised by our partner the Business Council for Africa and takes place on March 22 at The Law Society, Chancery Lane.
It is a day-long event, which includes lunch, afternoon conference session and gala dinner. It runs from 12.30 – 21.30. The programme theme is Africa: The Next Chapter and features three panel debates plus keynotes. Speakers already confirmed include: Fred Swaniker (African Leadership University), Erik Hersman (BRCK) and Dr Okechukwu Enelamah (Nigerian Minister of Industry, Trade and Investment).
Click here for more information including booking details
News
Africa and post-Brexit – Six months on
Six months on after the Brexit referendum of 23 June 2016, it may seem that little or nothing has changed. However, one should not fall into the false sense of complacency into believing that the post-Brexit environment is and will be almost business as usual.
What Brexit should mean to UK-Africa trade
Last year was truly unforgettable. It is the year we celebrated Mara's 20th anniversary and launched three new businesses: an infrastructure investment vehicle for Africa; an online jobs portal, Mara Jobs; and a last-mile delivery business, Mara Xpress.
Healthcare takes a step into the future with a Prototyping Lab at GE's Africa Innovation Centre (AIC) in Johannesburg
GE has been committed to the development of sustainable solutions for some of Africa's greatest healthcare challenges for nearly a century. With a long track record in developing innovations for emerging markets, GE recently launched the GE Africa Innovation Centre (GEAIC) in Johannesburg, South Africa. This is GE's centre of excellence for innovation and technology on the continent and it is the first for GE in Africa and the 10th GE innovation centre globally.
Nigeria's economy to rebound, Grow by 1% in 2017
The World Bank predicted that: "Growth in South Africa is expected to edge up to a 1.1 per cent pace this year. Nigeria is forecast to rebound from recession and grow at a 1 per cent pace. Angola is projected to expand at a 1.2 per cent pace."
Financial system stalls economic growth
Nigeria's lack of an efficient and resilient financial system is holding back inclusive and sustainable growth in the country, a new report by PwC, has revealed. The report states that Nigeria has by far the highest percentage of its population living in poverty, and its financial system also shows the least progress of all seven emerging markets identified in the report.
First Bank stimulates food and beverages industry
Raheem Akingbolu, who witnessed the fiesta of flavours, a food and beverage fair, organised by First Bank of Nigeria, reports that the show further reaffirmed the commitment of the financial giant to the growth of SMEs in the country.
Banks in Africa still have liquidity and risk gaps – Moody's
Although banks in Africa have done a lot to improve regulation and supervision that have strengthened their financial stability, progress has not been uniform and serious gaps remain, said Moody's Investor Services in a recent report. The report said African banking regulators have strengthened corporate governance rules, updated banking laws and implemented measures to mitigate risk.
Economy expands by Shs162 billion in first quarter of 2016/7
Kampala — The size of Uganda's economy expanded by Shs163.280 billion in the first quarter of 2016/17 financial year supported despite slowdown in GDP growth rate. Newly released statistics by Uganda Bureau of Statistics (Ubos) indicates that the quarterly GDP at current prices for the first quarter 2016/17 is estimated to have grown by approximately Shs52 billion from Shs21.528 billion estimated for quarter four of 2015/16.
How will we run Nigeria's petroleum industry in 2017
The Minister of State for Petroleum, Ibe Kachikwu, says the federal government will pass the Petroleum Industry Bill and revamp the nation's refineries in 2017. Mr. Kachikwu who made this known while highlighting the plans of the petroleum ministry for 2017, disclosed that government will dissect the nation's oil and gas policies for optimum productivity.
2017 Budget will bring Nigeria out of recession
Speaker of the House of Representatives, Yakubu Dogara has expressed optimism that the 2017 budget would lead the country out of its current economic recession. Dogara, who said this on Tuesday in his address welcoming members from Christmas holidays also assured that the House will implement reforms to the budget process to make it more transparent and devoid of controversy.
Market Regulatory Committee soon operational
Trade Minister, Luc Magloire Mbarga Atangana made the disclosure yesterday in Yaounde while chairing a series of consultation meetings with businessmen. An inter-ministerial committee for the regulation of markets will soon go operational. Created by a Prime Ministerial Arête in October 2016, the committee will control trade with members being public administrations in the production and commercialisation as well as civil society such as consumers association, economic operators and distributors.
Africa's real story of 2017 will be of close elections and activists struggling to hold governments accountable
What does 2017 have in store for African politics? This is not an easy question to answer. For one thing, Africa has a habit of surprising us, making fools out of many a political forecaster. For another, the distinctive histories and political contexts of the different countries on the continent defy easy generalisation.
African citizens stranded as Somalia issues tough immigration measures
Somalia immigration has issued tough measures on citizens from African countries entering the Horn of Africa country making several getting stranded at the Aden Abdulle Airport.
Business Council for Africa news and country spotlights
Established 60 years ago, our extensive membership base consists of more than 400 companies ranging from different sectors that are committed to doing business on the continent. Through our 30 plus events each year and In-Country Representative network, BCA members benefit from unparalleled networking opportunities with prominent business leaders, high-level government officials and visionary entrepreneurs.
For further information please contact George Arnold.
The Eastern Africa Association Analysis and Country Spotlights
Read the full article covering:
Global trade – Recent trends
Kenya – Challenges to Economic Growth
Uganda – Oil
Tanzania – Industrialisation
Ethiopia – Business
The EAA was established in 1964 on the initiative of a number of prominent, mainly British based companies with business interests in East Africa and it now has over 400 member companies from more than 25 different countries. The EAA aims to facilitate successful participation in the economic development of Eastern Africa by member companies. The EAA exists to support the business activities of its members in the countries covered by providing channels of communication and lobbying on common issues, either through the various diplomatic missions, the international financial institutions or directly with the respective national government.
For further information please contact: Karen Taylor or John Small.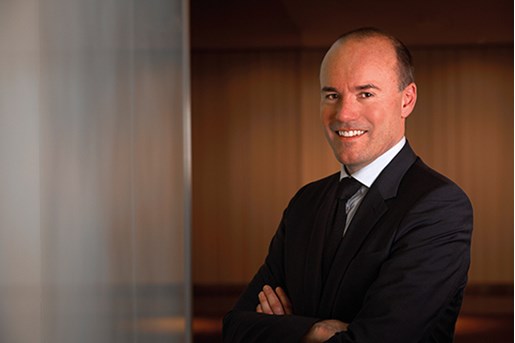 Andrew Rosling
Co-Head of Retail & Consumer Sector, Partner, Mergers and Acquisitions London
View profile