The August edition of our Africa newsletter focuses on: East Africa's success in developing International Arbitration Practice; Nigeria to target African buyers for its crude oil, gas; Advances in gas technology set to boost energy diversity in Africa and more...
---
Africa technology business forum (ATBN) - Round-up and Infographic
Addleshaw Goddard was delighted to once again host the annual Africa Technology Business Forum organised by the Africa Technology Business Network in Milton Gate on Wednesday 21 June 2017.
The Forum brought together global technology innovators, business leaders and investors from established businesses, investment funds and leading consultancies based across Europe and Africa. Key players from government agencies, ecosystem builders and start-ups all listened and shared in workshops and panel discussions with the aim of creating a balanced discussion around building partnerships and sharing strategies for driving technology growth in Africa.
The key themes for this year included:
Financial Inclusion - How is financial inclusion driving business growth?
Value-added Investment - Is the global investment community adjusting their model to suit Africa's specific needs?
Policy - How does policy help innovation ecosystems to develop and technology to scale?
Mobile Money – discussing the impact and growth of mobile money in Africa.
Click here for an infographic that provides a neat summary and round-up of the key points discussed at the Forum this year.
For further details about the speakers & programme visit ATBN or contact Nick Ashcroft. With special thanks to Beverley Nzeadi and Kristina Anglin.
Article
East Africa's success in developing International Arbitration Practice
Africa's ambitious development projects and relatively stable governments continue to attract international investors. These investors often prefer the adoption of arbitration as the dispute resolution mechanism as opposed to litigation.
Read the article written by Agnes Gitau (Government and Corporate Relations) – GBS Africa
News
Oil and Gas State Minister Announces 90 Percent of Khartoum Refinery Company Owned By Sudan Government
The State Minister at the Ministry of Oil and Gas, Engineer Saadul-Deen Husein Al-Bushra reviewed the efforts made by his ministry to attract investors for oil sector and the development of the national companies to realize a quantum leap in the history of industry in the country.
He announced that 90% of Khartoum Refinery Company is now owned by the government to be added to the oil constructions 100% is owned and directed by Sudanese cadres.
Nigeria to target African buyers for its crude oil, gas
Minister of State for Petroleum, Dr. Ibe Kachikwu, has said that Nigeria plans to target Africa as a main market for its crude oil and natural gas. Speaking in Abuja on Wednesday at the 2017 edition of the Sustainability in the Extractive Industries (SITEI) conference, Kachikwu said the country's oil firms must develop the capacity to compete in the continent as leaders in oil business.
Advances in gas technology set to boost energy diversity in Africa
As countries across Africa seeks to diversify its energy sources, gas will continue to play an important role in powering homes, businesses and industries. "Governments are realising that no one technology provides the long term power solution they need to support economic growth and job skills creation," said Webb Meko, Business Development Director, Sub-Saharan Africa, Black & Veatch.
Lafarge Africa Records N19.7 Billion Profit in Six Months
Lafarge Africa Plc Thursday reported a profit after tax of N19.73 billion for the half year ended June 30, 2017 compared with a loss of N30.2 billion in the corresponding period of 2016. The results released to the Nigerian Stock Exchange (NSE), showed a revenue of N154.8 billion, showing an increase of 44 per cent from N107.3 billion in 2016. Cost of sale grew by 19 per cent from N92.2 billion to N110 billion, while sales and marketing expenses followed same uptrend to hit N2.12 billion, from N1.98 billion.
Nigeria's acting president to return to restive oil heartlands
Nigeria's acting president will meet again with community leaders from the Niger Delta oil heartlands next week, his spokesman said on Tuesday, in a bid to shore up a fragile truce between militants and the government there. With Africa's biggest economy mired in recession, delegations including Acting President Yemi Osinbajo have held talks since late last year with leaders in the oil-producing states in the southeast.
Strategic plan to engage Africa's oil market
As the move to add Nigeria and Libya to OPEC supply cap deal which has seen the cut of about 1.8m bpd of production since November 2016, gains momentum, Africa's largest crude producer's plan to diversify its market looks pragmatic.
Osibanjo urges Africa oil producers to track terrorism funding
The Nigerian National Petroleum Corporation (NNPC) Group Managing Director (GMD) Dr. Maikanti Baru on Monday announced that the corporation could not sustain its last week record of 2.2million barrels per day (mbd) owing to the yesterday's (Monday) attack on the Trans Niger Pipeline in Ogoniland which culminated in the loss of 150,000 barrels.
New oil reserves to account for 4% of Ugandan economy
Uganda's new-found oil reserves may account for as much as 4 percent of its economy annually in coming years if managed well, the International Monetary Fund's country chief says.
IMF Mission Chief for Uganda Axel Schimmelpfennig writes in a blog post that the country also needs some strategic infrastructure investment and better debt management. "Drought in the Horn of Africa, regional conflict, and slow credit growth have contributed to (the decline), with per capita growth falling to half a percent from an average of 5 percent for the past 20 years," he said in his blog post.
African Petroleum Reshuffles West Africa Strategy
Oil E&P African Petroleum allowed the exclusivity of its offshore exploration contract with Gambia and Senegal to lapse in order to pursue future involvement in the area's development, according to a new report by UPI. The regional company seeks a corporate partner to continue its work in Senegalese waters and plans to negotiate a new exploration deal with the Gambian government.
Two blocks off the coast Gambia could hold as many as one billion barrels of oil. Senegal's underwater reserves could equal 1.5 billion barrels, according to FAR Ltd., an Australian company that quickly became active in the region after the discovery of oil and gas reserves.
Business Council for Africa news and country spotlights
Established 60 years ago, our extensive membership base consists of more than 400 companies ranging from different sectors that are committed to doing business on the continent. Through our 30 plus events each year and In-Country Representative network, BCA members benefit from unparalleled networking opportunities with prominent business leaders, high-level government officials and visionary entrepreneurs.
For further information please contact George Arnold or Karen Taylor.
The Eastern Africa Association Analysis and Country Spotlights
G20 and World Trade
G20 Summit
Free Trade Deals
African Economic Growth
The Commonwealth
EU Economic Partnership Agreement (EPA)
Continental Free Trade Area (CFTA)
Kenya
Politics
The Economy
Conclusion
Uganda
Politics
The Economy
Outlook
Tanzania
Politics
Infrastructure
Outlook
Rwanda
Ethiopia
The Economy
Business
Infrastructure
Regional round-up
Burundi
Somalia
South Sudan
For further information regarding the above please contact John Small.
The Eastern Africa Association (EAA) was established in 1964 on the initiative of a number of prominent, mainly British based companies with business interests in East Africa and it now has over 400 member companies from more than 25 different countries. The EAA aims to facilitate successful participation in the economic development of Eastern Africa by member companies. The EAA exists to support the business activities of its members in the countries covered by providing channels of communication and lobbying on common issues, either through the various diplomatic missions, the international financial institutions or directly with the respective national government.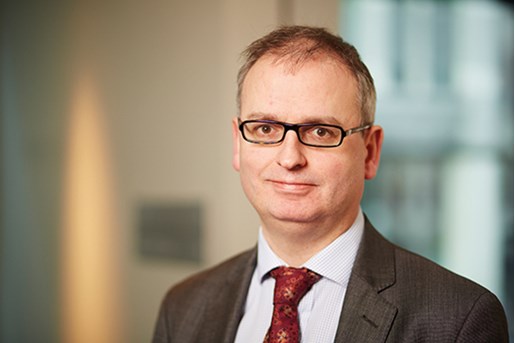 Angus Rollo
Partner, Mergers and Acquisitions United Kingdom
View profile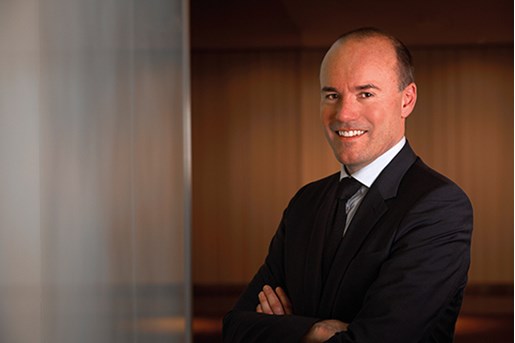 Andrew Rosling
Co-Head of Retail & Consumer Sector, Partner, Mergers and Acquisitions London
View profile