REGULATORY
---
Senior Managers and Certification Regime in force
HM Treasury has published a press release announcing that the new Senior Managers and Certification Regime came into force on Monday, 7 March, along with legislation creating criminal offences for the senior managers of UK banks, building societies or systemically important (PRA-regulated) investment firms. A modified version of the regime is due to be extended generally to financial services firms during 2018.
HM Treasury, 7 March 2016
CMA additional remedies in retail banking market investigation
With regard to its market investigation into retail banking, the Competition and Markets Authority has published a supplemental notice of possible remedies and extended the time period within which it will report on personal current account customers and small and medium sized business customers. The CMA's report had been due on 5 May but this will now be due by 12 August 2016. The CMA washes to have additional time to take account of the feedback received in response to its provisional findings, where it found, for example, that competitive pressures on overdrafts are low. It also proposes to consult on an extended range of potential remedies to raise customer awareness and engagement with overdrafts. The CMA has also published a working paper on the role of comparison sites for SMEs in addressing the adverse effect on competition identified by its investigation.
CMA, 7 March 2016
FCA consultation on Payment Accounts Regulations requirements
The Financial Conduct Authority has published a consultation paper (CP16/7) on changes to its Handbook arising out of requirements in the Payment Accounts Regulations (SI 2015/2038) which implements the Payment Accounts Directive. The FCA's proposals are:
To issue guidance on the definition of a "payment account";
To issue guidance on the implementation of the provisions on packaged accounts;
To introduce new regulatory reporting requirements over switching and payment accounts with basic features;
To make minor rule changes to take account of the provisions in the regulations on packaged accounts and switching;
To update the Decision Procedures and Penalties manual and Enforcement Guide to reflect new enforcement powers given to the FCA.
The consultation runs until 3 May 2016.
FCA, 2 March 2016
UK
Call for evidence over terms & conditions
The Department for Business Innovation & Skills has published a call for evidence on terms and conditions in light of the consumer feedback that their length and complexity is excessive. Government policy is described as helping consumers to engage more effectively in markets by reducing the complexity of and improving the clarity of T&Cs. Specific proposals include:
Key terms in bold and upfront;
Caution over use of tick boxes;
An easy way of tracking change in T&Cs to see what has changed;
Clarity on use of personal data;
True monthly contract costs/care over how teaser rates are presented.
Feedback is due by 25 April 2016. Recommendations will be made this Spring.
Department for Business Innovation & Skills, 3 March 2016
New research project on vulnerable customers
The Finance & Leasing Association and The UK Cards Association have jointly announced the launch of a new research project to help members identify and support customers in vulnerable circumstances. The project, to be undertaken by the University of Bristol's Personal Finance Research Centre (PFRC), will focus not only on identifying the challenges that front-line and collections staff encounter in their day-to-day dealings with such customers, but also on developing commercially realistic interventions to address these issues. The project will run for most of 2016, and a report is to be published early next year.
The UK Cards Association, 2 March 2016
FOS online technical note on equity release
The Financial Ombudsman Service has published a technical note on equity release. This provides a description of how equity release works together with a list common consumer complaints.
FOS, 1 March 2016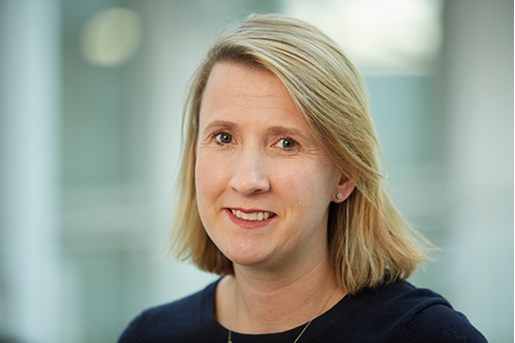 Rosanna Bryant
Partner, Financial Regulation and Co-head of Financial Services Sector

View profile