REGULATORY
---
FSCP position paper on banking culture
The Financial Services Consumer Panel has published a position paper on banking culture which draws on a research report commissioned from the Personal Finance Research Centre at the University of Bristol. Its recommendations include a requirement that the Financial Conduct Authority specify in its rules what constitutes a reasonable duty of care owed by financial services firms to customers.
FSCP, March 2016
FCA feedback statement on Call for Input: regulatory barriers to innovation in digital and mobile solutions
The Financial Conduct Authority has published a feedback statement (FS16/2) on its Call for Input on regulatory barriers to innovation in digital and mobile solutions. Feedback focused on a number of areas including how rules on consumer communications apply to digital and mobile solutions and over payments systems and services. The 2016/17 business plan will set out FCA priorities in this area, but the regulator considers that the use of the Principles for Businesses and other high level rules in the Handbook provide sufficient flexibility for the emergence of new technology.
FCA, 10 March 2016
PRA publishes updated approach documents on banking and insurance supervision
The Prudential Regulation Authority has published updated versions of its approach documents: the PRA approach to banking supervision (banking approach document) and the PRA approach to insurance supervision (insurance approach document). The changes reflect amendments to legislation, and to the PRA's supervisory approach since 2014. The approach document for banking provides an explanation of the PRA's new secondary objective (i.e. to facilitate effective competition, in so far as is reasonably possible, when pursuing its primary objectives). It also includes new text concerning the Senior Managers Regime and explains the approach to creating the PRA separate rulebook.
PRA, 11 March 2016
UK
FLA finds growth in asset finance
Figures published by the Finance & Leasing Association have found that asset finance new business grew by 3% in January compared with the same month last year. They also found consumer finance new business grew 11% and point-of-sale consumer new car finance market saw new business grow 20% by value and 14% by volume.
FLA, 10 March 2016
CML: Remortgages rise in January
The Council of Mortgage Lenders has published new lending data finding that home-owner remortgages borrowed £5.8bn, up 35% on December and 32% compared to a year ago.
Council of Mortgage Lenders, 10 March 2016
Report from Financial Advice Market Review published today
The results of the Financial Advice Market Review have been published. Co-chaired by Charles Roxburgh, Director General, Financial Services at HM Treasury and Tracey McDermott, acting Chief Executive of the Financial Conduct Authority, the review has found that there is a clear need for intervention by the regulator and the government to help both consumers and industry benefit from new and more cost-effective ways of delivering high quality advice and guidance.
FCA, 14 March 2016
CASES
End of Interim permission for credit related activities
The Upper Tribunal (Tax and Chancery) has confirmed that a firm's interim permission for credit-related activities came to an end on the giving of a Decision notice by the FCA declining its application for a Part 4A permission. This was held to be the proper construction of article 58(3)(c) of the Financial Services and Markets Act 2000 (Regulated Activities) (Amendment) (No 2) Order 2013 (SI 2013/1881). The Tribunal has recommended that where the FCA proposes to refuse a Part 4A permission application, the warning notice and any decision notice explains that the firm can apply to the Tribunal to preserve the effect of the interim permission pending the outcome of any substantive reference to the tribunal.
Firm A v FCA [2016] UKUT 0018 (28 January 2016) (FS/2015/0018)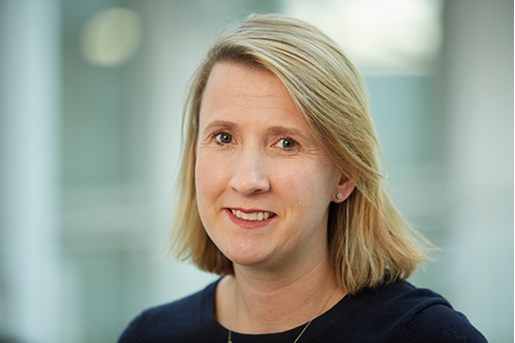 Rosanna Bryant
Partner, Financial Regulation and Co-head of Financial Services Sector

View profile