Included in this issue: Late payment of suppliers: BEIS update; House of Commons Library publishes Brexit briefing paper; QCA publishes monthly directors' know how and more...
---
Company Law
Late payment of suppliers: BEIS update
The Department for Business, Energy & Industrial Strategy has issued a statement on government plans concerning the late payment of suppliers. Draft regulations are due to come into force from 6 April 2017 for financial years starting on or after that date. More detail is expected this autumn when the metrics to be reported on will be confirmed. Further guidance will be produced in due course.
The statement linked above also discusses progress to date on tackling late payment and various matters concerning the Prompt Payment Code and the behaviours expected from signatories to it.
Changes to the PSC register regime proposed
HM Treasury has published a consultation on the transposition of the Fourth Money Laundering Directive into national law. As previously reported, this must be implemented by member states by 26 June 2017, although the European Commission has proposed this be brought forward to 1 January 2017. Much of the Directive is already in place in the UK as a result of the PSC regime (persons with significant control) introduced via the Small Business, Enterprise and Employment Act 2015. However, the consultation highlights two possible areas of difference:
the Directive requires the centrally held beneficial ownership information to be current, whilst our PSC regime requires only annual updating at Companies House; and
the Directive has a potentially broader scope than the PSC regime as to whom it applies, as it includes, among others, Scottish limited partnerships, unregistered companies and open-ended investment companies.
The government is seeking views on these issues and the PSC regime itself by 10 November 2016. It is also seeking feedback on the transposition of the requirements in Article 31 of the Directive relating to trust beneficial ownership information.
Small Business, Enterprise and Employment Act - First Confirmation Statement and Statement of Capital
As reported in previous editions of Corporate News, changes were made to the regime as regards statements of capital on 30 June.
The changes remove the requirement to show the amount paid up and unpaid on each share. Instead, the statement must now show the aggregate amount unpaid on the total number of shares. This means that if a company is making its first confirmation statement filing and has not provided any statement of capital information since 30 June 2016 (on any other document containing this information), it is required to notify the aggregate amount unpaid on the statement of capital.
According to Companies House, there have been various instances where confirmation statements have been filed without this information. As a result their examination procedures will be strengthened to ensure that this information is included on all filings in future.
Brexit
House of Commons Library publishes Brexit briefing paper
The House of Commons Library has published a lengthy document considering the impact of Brexit in a number of policy areas, including consumer protection and public procurement. Various outcomes are discussed, depending on the results of the Brexit negotiations, in particular whether the UK stays in the EEA, and how the government fills any policy gaps left by withdrawal. Whilst the paper does not deal with commercial issues in detail, the introductory sections provide a useful background and guide to likely Brexit options for the government to consider.
Corporate Governance
QCA publishes monthly directors' know how
The Quoted Companies Alliance has published its monthly Directors' know how publication, which includes:
ICSA guidance on minute taking
ICSA has published this guidance on the practice of minute taking following its consultation in May 2016 on the principal function of meeting minutes. The guidance notes that there is no "right way" to draft minutes and it is up to each individual organisation to decide how best to record its meetings. The degree of detail recorded will depend on the needs of the organisation, its operating sector, the requirements of any regulator and the working practices of the board.
The guidance is principles-based and not prescriptive. It discusses how quorum and conflicts of interest should be covered in board minutes, the style of writing, the level of detail and how to deal with dissent in the minutes.
Commons committee inquiry on corporate governance
Business, Innovation and Skills House of Commons Select Committee has launched an inquiry on corporate governance, focusing on directors' duties, executive pay, and the composition of boardrooms, including worker representation and gender balance in executive positions.
The Committee wants to examine and asks for submissions on:
whether company law is sufficiently clear on the role of directors and non-executive directors;
whether companies should face additional duties to promote greater transparency;
whether there is an effective voice and challenge to boardroom decisions;
whether executive pay should take account of companies' long-term performance and whether it should reflect the value added by executives relative to junior employees;
what more should be done to increase the number of women in executive positions on boards; and
proposals for worker representation on boards and remuneration committees.
Submissions are required by 26 October 2016.
ICSA calls for governance reforms of larger private companies
In the same vein, ICSA issued a press release stating that it has written to the Prime Minister with suggestions regarding the reform of the governance of larger private companies following the collapse of BHS.
ICSA suggest that private companies of sufficient size to require them to produce Companies Act 2006 audited accounts in addition to a directors' report should be obliged to disclose in their annual report the extent to which they comply with the UK Corporate Governance Code. It also suggests that larger private companies should be required to appoint a company secretary in the same way as public companies.
Equity Capital Markets
London Stock Exchange publishes 2017 Dividend Procedure Timetable
The London Stock Exchange has published its 2017 Dividend Procedure Timetable.
The 2017 Timetable is broadly similar to the 2016 version, however there have been the some changes including in relation to:
Announcements: dividends can be announced as part of Interim or Final Results announcement, or under the Headline Category 'Dividend Declaration', but should not be announced under other headlines as this can lead to dividend details going unnoticed; and
Dividends outside timetable guidelines: a dividend which is conditional on a scheme of arrangement becoming effective, and which uses the same record date, would not normally be marked ex-dividend. Any of the events that fall under the 'Dividends outside Timetable guidelines', or any other dividends which fall outside those guidelines, must be discussed and agreed in advance with the Stock Situations department of the LSE.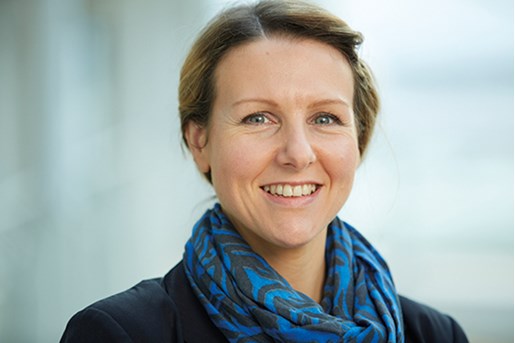 Nicky Higginbottom
Principal Knowledge Lawyer, Corporate
Leeds, UK
View profile