Included in this issue: M&A today; CLLS and Law Society updated Q&A on MAR published; FRC guidance to listed companies on 2016 annual reports and more...
---
Mergers & Acquisitions
M&A Today
We have just published the first in a new series of updates focusing on M&A. "M&A today" discusses what we are seeing in the M&A market and the issues that matter. Areas covered in this issue include:
Brexit;
reputation management;
risk management; and
M&A disputes.
Market Abuse Regulation
CLLS and Law Society updated Q&A on MAR published
The City of London Law Society and Law Society Company Law Committees' Joint Working Parties on Market Abuse, Share Plans and Takeovers Code published an updated version of their Q&A document which deals with issues related to the EU Market Abuse Regulation (MAR). The updated version of the Q&A:
incorporates (as Part B) their additional Q&A relating to takeovers, which was first published on 15 August 2016; and
amends the answer to Q6 (on the exchange rate that should be used for calculating the €5,000 threshold below which PDMR / PCA transactions need not be disclosed in accordance with Article 19(8) MAR). This takes into account the European Securities and Market Authority's own recently updated Q&A on MAR. Note that market practice on this issue is to ignore the threshold and disclose all relevant transactions.
Financial Reporting
FRC guidance to listed companies on 2016 annual reports
The Financial Reporting Council (FRC) has published advice to audit committee chairs and finance directors of listed companies, highlighting key issues and improvements it considers can be made to annual reports in the 2016 reporting season. The letter contains:
a reminder that the strategic report should be user-friendly, clear and concise;
encouragement for companies to consider a broad range of factors when determining principal risks and uncertainties facing the business and performing their analysis for the viability statement, such as cyber-risk, climate change and Brexit;
an expectation that boards should provide increasingly company-specific disclosures with quantification of effects as the economic and political effects of Brexit become more certain;
a reminder that investors expect:

business model reporting to provide clarity of explanations as to how the company makes money and what differentiates it from its peers;
a clear link to be made between the business model and the revenue recognition policies to be disclosed; and
dividend disclosures to detail how dividend policies operate in practice and how these policies may be impacted by risks and capital management decisions facing the company.
The FRC believes that companies need to respond to increasing stakeholder scrutiny of tax strategies (see below) and suggest that investors would like to see "more clarity and brevity in remuneration reporting" as well as more informative reporting about specific actions taken by Audit Committees.
FRC technical findings of the Conduct Committee's Financial Reporting Review Panel 2015-16
The FRC has published the findings of its Conduct Committee's Financial Reporting Review Panel based upon its review work in 2015-16. For a summary of those findings, please read our Governance and Compliance update.
FRC Lab report on business model reporting
The FRC Reporting Lab has also published a project report which examines the reporting of quoted companies' business models in annual reports. For more detail, please read our latest Governance & Compliance update.
Tax disclosures – FRC publish thematic review
The FRC has published a review setting out its findings from the targeted review of certain aspects of companies' tax reporting, against which they suggest that companies can assess and enhance their own disclosures. For more detail, please read our latest Governance & Compliance update.
FRC consultation on revised reporting review procedures
The FRC has also published for consultation a revised version of its Conduct Committee's operating procedures for reviewing company reports and accounts. These focus on the way in which the FRC reviews annual reports of listed and larger private companies and publicises the results of those reviews. The revised operating procedures follow minor amendments introduced in April, and seek to increase transparency concerning reviews and their outcomes, enhance the efficiency and improve the overall clarity of the enquiry process.
The proposed changes include:
introducing a new practice of publishing lists of companies whose annual reports have been the subject of a review and where the cases have been closed. The FRC intends to start publishing lists of closed cases in 2017, beginning with those reports of companies it reviewed with December 2015 year-ends. Publication will only take place once each company has had the opportunity of reporting the review in its next set of published accounts. To this end, the FRC has started writing to companies to advise them when it has completed a review but in which did not identify any substantive matters requiring correspondence at the time; and
reiterating the FRC's Guidance on Audit Committees in respect of reporting, and the expectation that the audit committee report should disclose any FRC regulatory review or intervention, including the nature and extent of any interaction with the FRC's team.
Responses to the consultation should be submitted by 4 January 2017.
Health and Safety
'Alton Towers' fine – sentencing health and safety offences under the new guidelines
As extensively reported in the press, Merlin Attractions was fined £5m for failing to ensure the health and safety of non-employees following the accident on its "Smiler" rider in 2015. The fine was determined by reference to the company's turnover which was in the region of £385m at the time of the accident. The Health and Safety Offences, Corporate Manslaughter and Food Safety and Hygiene Definitive Guideline for sentencing, came into effect in February 2016, and has set fines on a steep upward trajectory across all industries. This article from Lee Hughes, a member of our Health & Safety team, provides further details on the operation of the new sentencing guidelines.
Equity Capital Markets
FCA publishes final report on investment and corporate banking services, and consultation on the prohibition of restrictive contractual clauses
The FCA has published its final report into potential competition concerns in investment and corporate banking services. The study focused on primary market activities (equity capital market, debt capital market, and M&A services) carried out in the UK.
The study found that there are some practices by banks and advisors active in primary market activities which could have a negative effect on competition, in particular for smaller clients.
In response, the FCA is taking forward proposals for various remedies including the prohibition on contractual clauses which it believes are anti-competitive (i.e. "right of first refusal" and "right to act" clauses). For more detail, please read our Corporate Finance Newsflash issued at the time.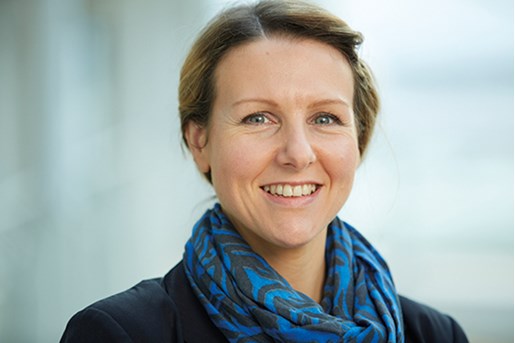 Nicky Higginbottom
Principal Knowledge Lawyer, Corporate
Leeds, UK
View profile