Included in this issue: Nigeria ex-MP sentenced to 154 years for corruption, Supreme Court Judge states that corruption in Italy is getting worse and more ...
---
Bribery and Corruption
Nigeria ex-MP sentenced to 154 years for corruption
A court in Nigeria has sentenced Gabriel Daudu, a former local MP to 154 years in jail for corruption and money laundering. The judge ruled that the sentences would run concurrently so that Mr Daudu will only spend two years in jail.
BBC News, 26 April 2016
Supreme Court Judge states that corruption in Italy is getting worse
An Italian Supreme Court judge, Piercamillo Davigo, believes that corruption in Italy has in fact grown worse in recent years. Davigo, was a prosecutor in the mani pulite ('clean hands') investigation which unveiled large-scale corruption within Italian politics in the early 1990s. Despite the transformational impact of this enquiry upon transparency in Italian public life, the judge believes that political corruption has in fact worsened since the files were closed. "The politicians haven't stopped stealing, they've stopped being ashamed of it," he said. "Now they blatantly claim a right to do what they used to do secretly."
Forbes, 25 April 2016
Brazil corruption: $125m of dirty money 'repatriated' in 2015
Brazil has said that it has repatriated $125m (£86m), which were funds siphoned off to foreign bank accounts by corrupt officials, politicians and businessmen.
It is understood that this figure is eight times more than what was recovered over the previous decade, which may be attributed to a policy of negotiating plea bargains with suspects to assist in recovering assets.
BBC News, 24 April 2016
Tainan City Council speaker found guilty of bribery
Tainan City Council Speaker Lee Chuan-chiao was sentenced to four years in jail by the Tainan District Court on Friday after being found guilty for promising money to seven independent and Democratic Progressive Party (DPP) councillors in exchange for votes in the council's speaker election in 2014.
Focus Taiwan, 22 April 2016
Fifa corruption scandal: US releases three guilty plea transcripts
The transcripts of guilty pleas from three prominent defendants in the Fifa corruption investigation have been released.
Former Fifa vice-president Jeffrey Webb, Argentinian-Italian marketing executive Alejandro Burzaco and Brazilian intermediary José Margulies pleaded guilty last year to racketeering, wire fraud and money laundering conspiracies. Each expressed regret and suggested that bribery in the organization was widespread and standard practice.
All three, who are confined to US house arrest, will be sentenced for corruption in New York in June.
The Guardian, 19 April 2016
Cyber Crime
Dating site for 'elite' singles hacked
It has been reported that "elite" dating website, BeautifulPeople.com, appears to have had its users' data compromised.
It is understood that users' personal information has now been leaked across the web, where it has been made available for sale, according to security experts.
The Independent, 26 April 2016
Fraud
SEC propose design of new audit system to better catch market manipulation
New system will allow U.S securities regulators to track every bid and offer submitted to stock and options exchanges to better spot market manipulation and investigate the causes of extreme bouts of market disruption. Regulators estimate it will cost about $100 million to build the system and about $1.7 billion annually for the brokerage industry to report data to the system.
Wall Street Journal, 27 April 2016
Munich prosecutors appeal Deutsche bank fraud acquittals
Munich prosecutors have filed an appeal against the acquittals of Deutsche Bank AG co-Chief Executive Officer Juergen Fitschen and four former bank officials from attempted-fraud charges.
Bloomberg, 26 April 2016
Novartis: New criminal probe in Korea for using medical journals to pay doctors
As part of its recent securities filing, Novartis AG said that Korean prosecutors launched a criminal investigation into allegations that "Novartis Korea utilized medical journals to provide inappropriate economic benefits to healthcare professionals."
Foreign Corrupt Practices Act Blog, 25 April 2016
Tchenguiz loses court battle
Property tycoon, Vincent Tchenguiz has lost his £2.2bn court battle against members of the winding up committee of Icelandic bank, Kaupthing, who he holds responsible for the flawed SFO investigation into his business dealings.
The SFO investigated the property tycoon over his transactions with Kaupthing, but the probe was dropped when it was later found that the SFO had obtained documents in a raid which was carried out improperly.
Telegraph, 20 April 2016
Fraudsters ordered to pay £11 million in large boiler room case
Convicted fraudsters Jeffrey Revell-Reade and Anthony May were ordered to pay a total of £11,001,000 in compensation, at Southwark Crown Court on 19 April 2016 in relation to their convictions in respect of what is believed to be one of the biggest boiler room fraud schemes ever pursued by a UK authority.
SFO, 19 April 2016
Ex-Libor chief accepted claim that rate could not be rigged
John Ewan, the former British Bankers' Association (BBA) director who was in charge of overseeing the Libor benchmark lending rate, has given evidence in the latest Libor trial.
Mr Ewan is reported as stating that he had not been concerned that banks were trying to influence the rate.
The trial is expected to last three months.
The Guardian, 18 April 2016
Financial Regulation
Changes to the Decision Procedure and Penalties Manual and the Enforcement Guide for the implementation of the Market Abuse Regulation
FCA consultation seeks views on proposed changes to the Decision Procedure and Penalties Manual and the Enforcement Guide to set out how it will enforce Regulation 596/2014 (Market Abuse Regulation). Comments by 22 May 2016.
Financial Conduct Authority, 22 April 2016
SEC imposes duties, certification requirement on Chief Compliance Officers for swap dealers
The Securities and Exchange Commission voted on 13 April to adopt final rules implementing a comprehensive set of business conduct standards and chief compliance officer requirements for security-based swap dealers and major security-based swap participants (security-based swap entities). The rules require that swap dealers appoint compliance officers to run the compliance program and report to the board or the CEO.
SEC, 15 April 2016
Health and Safety
Man dies in Isle of Wight 'chemical incident'
A man in his 20s has died after a "chemical incident" at a house on the Isle of Wight, police have said. Hazardous materials experts from Hampshire Fire and Rescue Service were sent to the island to identify the chemical. It is not yet known what caused the incident.
BBC News, 28 April 2016
Alton Towers operator admits guilt over health and safety
The operator of Alton Towers (Merlin Attractions Operations Ltd) has pleaded guilty to breaching health and safety regulations over a roller coaster crash which caused severe injuries.
Five people were seriously injured when their carriage collided with another on the Smiler ride.
BBC News, 24 April 2016
Firm fined after forklift truck operator killed
Severfield (UK) Limited, a large steel fabrication company based in North Yorkshire, has been fined after a forklift truck operator was killed on 13 March 2013, when the truck he was operating overturned.
Severfield (UK) Limited pleaded guilty to a non-causative breach of Regulation 5(1) of the Management of Health and Safety at Work Regulations 1999, and was fined £135,000 and ordered to pay costs of £46,020 by Teesside Crown Court.
HSE, 13 April 2016
Money Laundering
Isle of Man creates financial intelligence unit
The Isle of Man government has created a financial intelligence unit aimed at tackling corruption, money laundering and the financing of terrorism. The new stand-alone unit will analyse suspicious activity and "respond to international requests for assistance in criminal investigations".
BBC News, 24 April 2016
Government proposes biggest reforms to the UK's money laundering regime in over a decade
The Home Office has published its action plan for anti-money laundering and counter-terrorist financing, which sets out 3 main priorities: an enhanced law enforcement response to the threats faced by the UK; reform of the supervisory regime to ensure that it is consistent and effective; and an increase in the international reach of law enforcement agencies and international information sharing.
The action plan was published 3 weeks ahead of the Prime Minister's global anti-corruption summit, which aim to combat money laundering and terrorist threats both domestically and internationally.
Home Office, 21 April 2016
Sanctions
Suspicious payments could be flagged via Venmo
It has been reported that individuals may find themselves falling foul of US sanctions legislation by making payments using the application, Paypal.
The company that owns Paypal, Venmo, now uses text analysis software to cross-reference payment descriptions with keywords on the Specially Designated Nationals and Blocked Persons list and the sanctioned countries list. Suspicious payments are referred to human analysts who try to determine if the transaction violates sanctions. If analysts can't determine whether there has been a breach of sanctions, they ask for more information from the user. If Venmo doesn't get a satisfying response from the user, the company hands the case over to federal investigators.
Huffington Post, 26 April 2016
North Korea could end nuclear tests
In an interview at the UN, the North Korean foreign minister proposed that North Korea will stop its increasingly ambitious nuclear weapons tests if the US ceases its annual military exercises with South Korea.
The Independent, 25 April 2016
Possible further EU Libya designations
The EU Council has published its latest conclusions regarding the situation in Libya. They reaffirm the EU's "readiness to support the internationally recognised Government of National Accord".
It was also noted that, in addition to the sanctions it introduced this month on 3 people said to have obstructed the implementation of the Libyan Political Agreement, the EU may list additional people found to have threatened the peace, stability, or security of Libya or undermined its political transition.
The Council says it will review its sanctions should the behaviour of the listed people change.
European Sanctions, 20 April 2016
Iran Sanctions
The State Department has asked US state governors to reconsider their state-level sanctions on Iran after the JCPOA. In addition to US federal sanctions on Iran, a number of States have called for state funds to be divested from companies doing business with Iran and for contracts not to be awarded to them.
European Sanctions, 19 April 2016
Tax
FCA say its too early to draw conclusions on Panama Papers
It has been reported that the Financial Conduct Authority (FCA) has widened its review of banking links to businesses and individuals whose names appeared in the leaked Panama Papers, saying it was too early to draw any conclusions. It is understood that the FCA has written to a number of banks and other financial institutions asking if they have had dealings with Mossack Fonseca, the Panama law firm at the heart of a massive leak of offshore financial data.
Reuters, 26 April 2016
Anti-tax evasion measures approved by EU finance ministers
Ministers agree to propose joint list of tax havens and approve a plan to automatically exchange data on shell company owners.
As part of the new measures, the EU will propose a joint list of tax havens to expose jurisdictions used by European individuals and companies to evade or minimise tax.
The Guardian, 23 April 2016
Consultation on tackling tax evasion: legislation and guidance for a corporate offence of failure to prevent the criminal facilitation of tax evasion
HMRC has published its consultation seeking views on draft legislation and guidance for the new corporate criminal offence of failure to prevent the criminal facilitation of tax evasion.
The consultation runs until 10 July 2016.
HMRC, 17 April 2016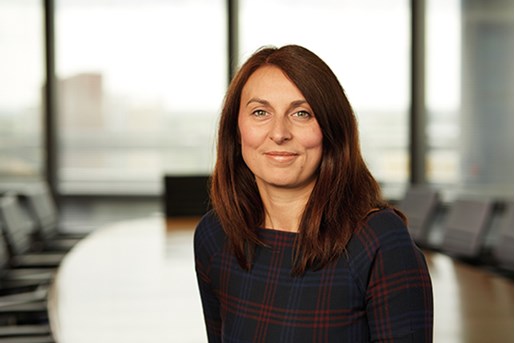 Erin Shoesmith
Partner, Health & Safety United Kingdom
View profile