Included in this issue: Property manager found guilty of corruption; PwC sued for $5.5bn for negligence in mortgage fraud case; Construction company fined after worker falls down a lift pit and more...
---
Bribery and Corruption
Property manager found guilty of corruption
Ronald Harper, a former property manager in the British royal household has been found guilty of corruption over the awarding of building work contracts at Buckingham Palace and Kensington Palace.
The court heard that Harper had received over £70,000 in covert payments from companies which were awarded lucrative contracts for mechanical and electrical work in Buckingham Palace, the Queen's Gallery, St James' Palace and Kensington Palace, and in connection with the awarding of a Royal Warrant.
Sentencing will take place at a later date.
Gabonese fixer charged with bribery said to be connected to Och-Ziff
Samuel Mebiame, the son of the former prime minister of Gabon, has been charged with bribing African officials for mining rights whilst working as a consultant for a joint venture involving U.S. hedge fund, Och-Ziff Capital Management Group LLC, according to sources close to the case.
Och-Ziff is the U.S.'s largest publicly traded hedge-fund firm, with $39 billion in assets under management.
A spokesman for Och-Ziff declined to comment.
Wall Street Journal, 16 August 2016
Novartis says South Korea employees gave kickbacks
Novartis has said that employees in South Korea gave kickbacks to doctors including paying for their travel abroad.
The Swiss drug maker confirmed media reports that six employees had been indicted by the Seoul Western District Prosecutors' Office. It declined to comment on whether this might trigger a sales ban in the country, as reported by the Financial Times.
Novartis has faced numerous probes worldwide where authorities or whistleblowers accuse it of bribing doctors to increase sales of pharmaceuticals products.
Fraud
PwC sued for $5.5bn for negligence in mortgage fraud case
PricewaterhouseCoopers is being sued $5.5bn for failing to detect a multibillion dollar fraud over seven years that resulted in the collapse of Taylor Bean & Whitaker Mortgage Corp.
The trustee of the company is accusing PwC of negligence in their audits of Taylor Bean's lender, Colonial Bank, which bought mortgages that Taylor Bean originated. The trustee claims that if PwC had properly vetted documents that Taylor Bean gave to the bank, it would have detected the fraud by executives at both firms earlier and put at stop to it. The bankruptcy trustee sued in 2013 seeking $5.6bn (£4.3bn) in damages.
The judge overseeing the case ruled last year that a jury should determine whether or not punitive damages are warranted to punish PwC based on allegations of gross negligence and intentional misconduct.
SEC charges San Francisco money manager with fraud
The U.S. Securities and Exchange Commission has charged Matrix Capital Markets LLC and its founder, Nicholas Mitsakos, with having fraudulently raised money from investors who were deceived into believing the firm was bigger than it was and had a successful track record.
The U.S. regulator said Mitsakos solicited investors by touting annualized returns ranging from 20 percent to more than 66 percent that were actually based on a hypothetical portfolio, and claiming he invested as much as $60 million when he never managed anywhere close to that sum.
The SEC said that Mitsakos raised about $2 million from an asset manager based in the Cayman Islands as a result of his fraud, and misappropriated about $800,000.
Brazilian judge orders arrests over 'illegal ticket sales'
A Brazilian judge has ordered the arrest of four executives from a sports hospitality company alleged to have resold tickets for the Rio Olympics 2016 illegally.
The men, who work for THG Sports, were named as Marcus Evans and Martin Studd from the UK, David Patrick Gilmore from Ireland and Dutchman Maarten Van Os. None of the four are believed to be in Brazil and police there have said they will pursue the matter with Interpol.
Last week Brazilian police detained THG's Dublin-based director Kevin James Mallon, accusing him of involvement in illegal ticket reselling at the Olympics. THG said Mr Mallon did not sell or seek to sell tickets but was holding tickets for collection by clients of the Irish authorised ticket reseller (ATR), Pro 10 Management.
Health and Safety
Construction company fined after worker falls down a lift pit
Jehu Project Services Ltd has been fined after an employee was seriously injured after falling into the basement of a lift pit that was under construction.
Stephen Harrison, a specialist drilling contractor, was employed by Jehu to help refurbish a 73-bed care home. Mr Harrison stepped onto the ground floor having been working off a tower scaffold, but stood on a loose concrete block causing him to fall backwards, head-first, into a skip full of rubble on the floor below.
Mr Harrison suffered shattered vertebrae, five broken ribs, a punctured lung and spent 18 days in hospital. He is still recovering and although not paralysed, his injuries were life-changing and he will not return to work.
HSE investigated the incident and found several management failings associated with this project, which included a lack of effective site management and supervision, a construction plan that did not properly consider obvious working at height risks and a lack of an effective Temporary Works Management System.
Jehu Project Services Ltd pleaded guilty to breaching Construction (Design and Management) Regulations 2015, Regulation 13(1) and Work at Height Regulations 2005, Regulation 6(3) and was fined £143,000 and ordered to pay costs of £15,029.30.
Diecasting firm fined after worker suffers serious burns
Presbar Diecastings Ltd, an aluminium diecasting producer, has been fined £140,000 after a worker suffered serious injuries when he became trapped in a machine.
The worker had entered the middle of the aluminium diecasting machine between the furnace pot and the front bar to clear a build up of metal. Whilst carrying out this routine procedure the robot arm started to move, the worker tried to move out of the way but was trapped by the ladle containing 400 degrees centigrade molten metal attached to the robot arm. He suffered a cardiac arrest and fourth degree burns.
A Health and Safety Executive (HSE) investigation found the machine had only been partially guarded making access to the ladle possible. This was despite there being a risk assessment in place at the time of the incident identifying the hazard of contact or entrapment with the ladle.
Presbar Diecasting Ltd pleaded guilty to breaching Regulation 11(1) of the Provision and Use of Work Equipment Regulations 1998. The company was fined £140,000 and ordered to pay £9,788.56 costs and £120 victim surcharge.
Worker crushed by door
Essential Supply Products Limited, a manufacturing company, has been fined £20,000 after a worker almost died when a door collapsed and fell on top of him.
Two maintenance workers were replacing the bottom of a heavy sectional door at the factory. While removing the hinges and brackets the door collapsed, pinning one of the workers between it and a baler that was next to the door.
The worker suffered severe injuries including broken ribs and asphyxiation which led to a loss of consciousness for eight hours. He has since made a full recovery.
HSE investigated the incident and found that managers had failed to recognise the risks involved in the maintenance work that was taking place. There was no appropriate equipment, instruction or training provided to the workers to ensure the method of work was safe.
Essential Supply Products Limited pleaded guilty to Section 2(1) Health and Safety at Work etc Act 1974 and was fined £20,000 and ordered to pay £2,714.10 in costs.
Worker suffers serious burns after clothing catches fire
Batley Foundry Limited has been fined after a worker suffered severe burns when his clothing caught fire.
An employee was undertaking work involving the use of isopropanol and a paint-like solution. The bucket containing the solution caught fire which then set light to his clothes, causing serious burns.
An investigation by the Health and Safety Executive (HSE) into the incident found that the company failed to provide adequate training, work equipment and personal protective equipment (PPE).
Batley Foundry Limited pleaded guilty to breaching Section 2(1) of the Health and Safety at Work etc. Act 1974, and was fined £15,000 and ordered to pay costs of £9000.
Two security companies fined over death of security guard
KK Security Services Ltd (KK Security) and Veritas Security (Southern) Ltd (Veritas Security) have been fined after a security guard died from carbon monoxide poisoning.
Javaid Iqbal was employed by KK Security as a security guard on a construction site in Leigh. KK Security were sub contracted by Veritas Security, despite it being written into the contract from the client that no sub-contracting would take place.
The court heard that the site's generator failed in sub-zero temperatures and in an attempt to keep warm Mr Iqbal lit some barbecue coals in a wheelbarrow which he placed in a 20 foot steel container used as the site office. Mr Iqbal was found dead by police a few hours later having died from carbon monoxide poisoning.
A Health and Safety Executive (HSE) investigation found that KK Securities failed to provide a management system to protect the welfare and safety of their employees, particularly lone workers. No real provision had been made by the company for emergency support, the only option open to Mr Iqbal being to ring his employer who was hundreds of miles away and could offer no practical assistance.
The investigation also found Veritas Security failed to put proper arrangements in place with the site occupier for emergency situations outside office hours, such as a loss of power or heating.
KK Security pleaded guilty to breaching section 2(1) of the Health and Safety at Work etc. Act 1974 and was fined £8,000 with £4,854 costs.
Veritas Security pleaded guilty to breaching section 3(1) of the Health and Safety at Work etc. Act 1974 and was fined £8,000 with £6,220 costs.
Both parties were also required to pay an additional £120 victims surcharge.
Cyber Crime
Software provider Sage hit by data breach
The personal details of employees at around 280 businesses may have been compromised after software company Sage Group suffered a data breach.
The FTSE 100 company said that it was investigating an incident of "unauthorised access to customer information", which was made using internal login details, rather than an external hack.
Sage provides software services to help businesses across the globe manage their accounting, payroll and payment systems, meaning a breach could have exposed the bank details of employees in the affected companies.
Sage said it had notified those individuals whose data may have been accessed, but there was no evidence that the data had been used, only viewed.
Money Laundering
Bank of Italy to close AS PrivatBank branch over money-laundering breaches
The Bank of Italy has said it had started proceedings to close down the Italian branch of Latvian lender AS PrivatBank after finding breaches of money-laundering regulations.
The Bank of Italy said AS PrivatBank would not be allowed to carry out any further operations in the country beyond letting clients withdraw savings or transfer them to other banks. The Italian central bank said it had taken the measures after inspections revealed "serious violations of money-laundering regulations with the risk the irregularities could be repeated".
AS PrivatBank, 46 percent owned by Ukraine's PrivatBank, was set up in Latvia in 1992 with 13 branches in Latvia and one in Italy.
Sri Lankan ex-president's son accused of money-laundering
Namal Rajapaksa, the son of former Sri Lankan President Mahinda Rajapaksa, has been arrested on suspicion of money-laundering.
Mr Rajapaksa, a member of parliament, is alleged to have laundered 45m Sri Lankan rupees ($310,000; £240,000) through two firms.
A court in Colombo has remanded Mr Rajapaksa in custody for a week. He was already on bail over allegations of accepting a bribe of more than $500,000 in connection with a property venture in the Sri Lankan capital.
Sanctions
U.S. considers sanctions against Russia for hacking
U.S. officials are discussing whether to impose economic sanctions on Russia in response to computer breaches of Democratic Party groups.
Levying sanctions would require the White House to publicly accuse Russia, or Russian-backed hackers, of committing the breach and then leaking embarrassing information. The U.S. has frequently opted not to publicly release attribution for cyber-assaults, though Washington did openly accuse North Korea of carrying out an embarrassing breach of Sony Pictures Entertainment Inc. in 2014.
U.S. intelligence agencies have been investigating the Democratic hacks, and several officials have indicated that Russia was behind the attack.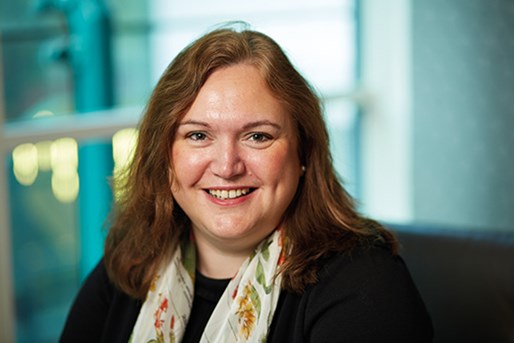 Nichola Peters
Partner, Head of Global Investigations/Inquiries
London
View profile