Included in this issue: SFO's current direction and Enforcement Priorities; SFO's given blockbuster funding to pursue its investigation into Unaoil; FIFA Ethics Committee recommend a lifetime ban against Najeeb Chirakal and more...
---
General
SFO's current direction and Enforcement Priorities
The Joint Head of Fraud at the Serious Fraud Office (SFO), Hannah Von Dadelzen, spoke on the Office's current direction and enforcement priorities at the Global Anti-Bribery In-House Network Conference.
Ms Dadelzen touched on a number of issues including the SFO's recent and current case activity; the importance of international cooperation in the investigations it conducts; and the importance of cooperation between the SFO and those being investigated and the role Deferred Prosecution Agreements can play in respect of that priority.
Serious Fraud Office, 27 October 2016
SFO's given blockbuster funding to pursue its investigation into Unaoil
The Serious Fraud Office (SFO) has been granted blockbuster funding to pursue its investigation into allegations of bribery and corruption linked to the Monaco-based firm Unaoil. The Unaoil investigation follows a leak of thousands of emails to a journalist at Australia's Fairfax Media, with news reports alleging that Unaoil was involved in corruptly securing contracts for dozens of multinationals.
The SFO has received blockbuster funding in relation to a relatively small number of investigations, including its current investigations into the rigging of the Libor interest rate and its bribery investigations into ENRC (a Kazakh mining company).
Bribery and Corruption
FIFA Ethics Committee recommend a lifetime ban against Najeeb Chirakal
In a statement issued on 3 November 2016, a member of the FIFA Ethics Committee recommended that a lifetime ban is issued against Najeeb Chirakal in respect of a number of allegations, including bribery and corruption.
Mr Chirakal was a former aide to football chief, Mohammed bin Hammam, who received a similar ban in 2012 as a result of his involvement in the cash-for-votes scandal in respect of his challenge for the FIFA Presidency.
Inside World Football, 3 November 2016
Fraud
South African Prosecutor drops Fraud Charges against Finance Minister
South Africa's Finance Minister, Pravin Gordhan, had previously been charged in relation to allegations that he had "approved early retirement for a deputy tax commissioner and re-hired him as a consultant, costing the revenue service 1.1 million rand ($80,000)."
It is reported that South Africa's State Prosecutor dropped the charge on the basis that there was no evidence that Mr Gordhan had the requisite intention to act unlawfully.
Financial Regulation
Former BlackRock Equity Portfolio Manager Pleads Guilty to Insider Dealing
Mark Lyttleton pleaded guilty to two counts of insider dealing at Southwark Crown Court on 2 November 2016.
It is understood that Mr Lyttleton's admission relates to him dealing in stocks of Encore Oil Plc between 1 October 2011 and 13 October 2011 and Cairn Energy Plc between 4 November 2011 and 17 December 2011 on the basis of insider information obtained during the course of his employment at BlackRock.
Mr Lyttleton is due to be sentenced on 21 December 2016.
Money Laundering
Ulster Bank fined for Money Laundering Failures
The Irish Central Bank has fined Ulster Bank Euros 3.3 million for "significant failings" in relation to its anti-money laundering and terrorist financing procedures.
In particular, issues were found in relation to the bank's governance and control of anti-money laundering and counter terrorist financing procedures, its risk assessment in relation to such issues and customer due diligence.
It is understood that this is the highest fine issued by the Irish Central Bank for such breaches.
Irish Central Bank, 27 October 2016
Health and Safety
Lorry driver had signed mobile phone declaration hours before crash
A lorry diver has been jailed for 10 years after causing the death of four members of the same family while he used his mobile phone at the wheel in August 2016.
Tomasz Kroker crashed his lorry into the back of a queue of stationary vehicles at approximately 50 mph, killing the family and injuring a further five people. He initially claimed that his brakes had failed but dash cam footage showed him looking at his mobile phone at the time of the incident.
Tomasz Kroker pleaded guilty to four counts of causing death by dangerous driving and one count of causing serious injury by dangerous driving.
Appeal court slashes C.RO Ports' £1.8m broken arm fine by 70%
The Court of Appeal has reduced the fine of £1.8 million imposed on C.RO Ports Limited earlier this year, to £500,000.
The company were fined after a worker's arm became caught in a motorised capstan at its terminal in Essex in June 2014. The employee suffered sustained multiple fractures and nerve damage but has since returned to work. Two months earlier a similar incident involving a capstan occurred but the employee managed to pull his hand free.
C.RO Ports, represented by James Ageros QC, argued that the fine was excessive because the offence was not flagrant and the earlier near miss had not been ignored. It was also argued that the company had an otherwise good health and safety record and that there was no risk of death.
The appeal judges agreed with the sentencing judge that there was a foreseeable risk of injury and that the failure of the company had fallen far below the appropriate standard of care with the risk having persisted over a substantial period of time but they concluded that given all circumstances of the case the fine was too high and the sum was reduced to a starting point of £750,000 further reduced to £500,000 for the early guilty plea.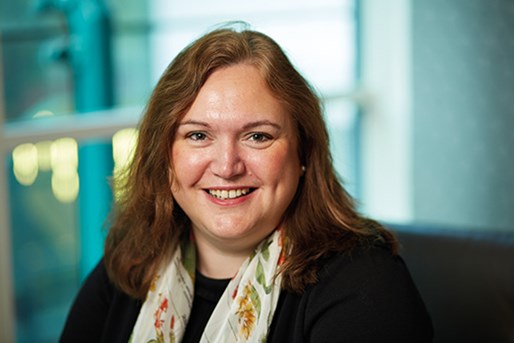 Nichola Peters
Partner, Head of Global Investigations/Inquiries
London
View profile