Included in this issue: Brazil President Temer drawn into Petrobras bribery scandal, Arck LLP fraudsters ordered to pay £562,766 and more ...
---
Bribery and Corruption
Brazil President Temer drawn into Petrobras bribery scandal
Michel Temer, Brazil's interim President, has been drawn into the bribery scandal at state oil company Petrobras. The latest allegations were made by a former Petrobras executive, Sergio Machado, who has been giving plea bargain evidence to prosecutors.
Machado alleges that Mr Temer had asked him for illegal campaign contributions for a political ally. Mr Temer has denied the allegations.
BBC News, 16 June 2016
Fraud
Arck LLP fraudsters ordered to pay £562,766
Richard Clay and Kathryn Clark have been ordered to pay a total of £562,766.07 after they were handed confiscation and compensation orders for their roles in operating Arck LLP and the creation and marketing of various unregulated financial products.
They were both convicted of fraud and forgery charges last year for defrauding investors of their money, pension funds and life savings. Failure to comply with the orders will result in a custodial sentence.
SFO, 17 June, 2016
Ex-Barclays traders await verdict in Libor trial
After a three month court battle, the jury in the trial of five former Barclays traders accused of fraud by manipulating Libor has reached a verdict on one defendant and continues to deliberate about the other four men.
Stylianos Contogoulas, Jonathan Mathew, Alex Pabon, Jay Merchant and Ryan Reich have all denied conspiracy to defraud during the period June 2005 to September 2007.
The Telegraph, 20 June 2016
Health and Safety
Cumbrian zoo fined £255k over tiger mauling death
The Court heard that Sarah McClay, 24, was attacked in the keeper's corridor of the tiger house at the zoo in May 2013. She suffered multiple injuries and was pronounced dead in hospital. A bolt on top of the door of the den was found to be defective.
The company was fined £255,000 with £150,000 costs after pleading guilty to contravening the Health and Safety at Work Act 1974. The company was also fined an additional £42,500 after it had also pleaded guilty to other health and safety law breaches when a zoo keeper fell from a ladder while preparing to feed big cats in July 2014.
Shponline, 16 June 2016
Stonemason apprentice "grabbed power line", court hears
T&M Stonemasonry, a stonemasonry company in Perth, has been fined after an apprentice stonemason was seriously injured from contact with an overhead power line.
While working on a scaffold, 20-year-old apprentice Rodd McFarlane, came into contact with overhead electricity power lines. He received an electric shock and suffered burns to both hands requiring graft surgery and a possible future amputation of a little finger.
An investigation by the Health and Safety Executive (HSE) found that the stone masonry company should have developed a safe system of work. T&M Stonemasonry pleaded guilty to breaching Section 2(1) of the Health and Safety at Work etc Act 1974, and was fined £16,000.
Shponline, 16 June 2016
Suspended prison sentence for unregistered gas worker
Christopher Dignam, trading at Blue Flame Plumbing and Heating Services, has received a suspended prison sentence, after he admitted he did not have the required safety registration to fit central heating boilers at two houses in Greater Manchester.
Dignam has never been on the Gas Safe Register, the body which ensures those who carry out gas work are competent to do so. Advertisements for Blue Flame Plumbing and Heating showed a Gas Safe Register logo and a registration number which does not belong to Dignam, confirming that he knew he should be Gas Safe Registered.
Dignam pleaded guilty to two breaches of Regulations 3(3), and for breaching 3(7) and 26(1) of the Gas Safety (Installation and Use) Regulations 1998. He was sentenced to 12 months custody, suspended for two years and ordered to pay £460 and £400 compensation to the two homeowners with £3,000 costs.
HSE, 22 June 2016
Money Laundering
Nordea Reported to Police for Bank's Money Laundering Breaches
Nordea Bank AB, Scandinavia's biggest bank, said it was reported to the police after an inspection in June last year by the Danish financial regulator uncovered a number of failures in its processes to prevent money laundering.
In a statement on its website the Copenhagen-based DFSA said Nordea "in many key areas faces considerable challenges and doesn't fulfil the requirements in the anti-money-laundering law".
Notwithstanding the bank's efforts to deal with its deficiencies, the regulator's overall assessment is that the "necessary risk management isn't there." The DFSA also said that the "handling of money laundering isn't sufficiently anchored in the bank's management" processes.
Nordea says it is cooperating with the authorities and it plans to grow its compliance unit with more employees.
Bloomberg, 17 June 2016
Tax
Serb tycoon jailed for five years for aiding tax evasion
Miroslav Miskovic, one of the Balkans' richest men, was sentenced to five years in prison for aiding tax evasion in a landmark trial that the Serbian government said would shed more light on links between businessmen and politicians dating from the 1990s.
Miskovic, who created an insurance, retail and real estate empire during the collapse of Yugoslavia and Serbia's subsequent emergence from international isolation, was arrested in 2012 on charges of fraud and tax evasion.
The 70-year-old Serb was accused of siphoning off millions of Euros from a privatised and now bankrupt road repair company between 2005 and 2010.
Reuters, 20 June 2016
Sanctions
EU to extend sanctions against Russia
The European Union's top diplomats have agreed to prolong sanctions against Russia by six months to keep pressure on Moscow over the conflict in eastern Ukraine.
Ambassadors from the 28 member states have all agreed to extend the sanctions until 31 January 2017. The EU wants more time to assess whether Russia is abiding by peace agreements signed at Minsk aimed at bringing peace to eastern Ukraine.
The decision still has to be approved by EU ministers or leaders, which may happen as early as next week at a summit.
The Guardian, 21 June 2016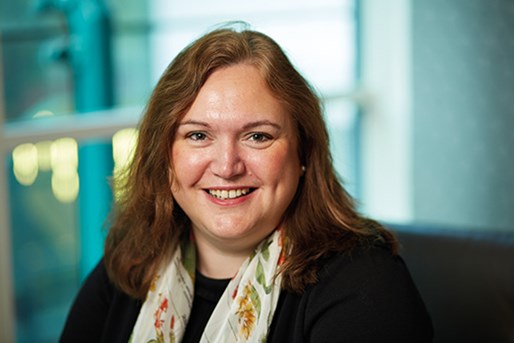 Nichola Peters
Partner, Head of Global Investigations/Inquiries
London
View profile