Included in this issue: Brazilian former president plays key role in corruption, Bosses admit bribery is still a big issue and more ...
---
Bribery and Corruption
Brazilian former president plays key role in corruption
The former president of Brazil, Luiz Inacio Lula da Silva, has been accused of playing a key role in a huge corruption scandal involving state-oil company Petrobras. Lula da Silva, who governed from 2003 to 2011, has denied the allegations.
BBC News, 4 May 2016
Bosses admit bribery is still a big issue
A survey of 500 board directors in 12 countries by Eversheds, the law firm, found that almost two thirds of UK directors did not believe that their anti-bribery policies worked, even though they recognised that it was an important issue for the business.
The Times, 9 May 2016
Braskem Discloses Petrobras-Related SEC Subpoena
Brazilian chemical company Braskem SA received a subpoena from the U.S. Securities and Exchange Commission after the company's managers and a former executive were named in Brazil's Petrobras corruption investigation, the company said in a securities filing.
Wall Street Journal, 9 May 2016
Quad/Graphics Discloses Peru Foreign Bribery Investigation
Printing company Quad/Graphics has been investigating conduct by the company's operation in Peru concerning possible violations of foreign bribery laws and has disclosed its probe to the U.S., according to a securities filing.
The company said it reported the conduct to the U.S. Department of Justice and Securities and Exchange Commission in April after the possible Foreign Corrupt Practices Act issues were detected by the company's internal controls.
Wall Street Journal, 6 May 2016
SFO welcomes successful conviction of bribery of Nigerian official
Peter Chapman, a former manager of a polymer banknote manufacturer, has been convicted of four counts of making corrupt payments to a Nigerian official. Mr Chapman was found to have paid bribes to an agent of Nigerian Security Printing and Minting in order to secure orders of reams of polymer substrate. He has been sentenced to 30 months in prison. The conviction follows a joint investigation by the SFO and the Australian Federal Police.
Financial Times, 12 May 2016
Cyber Crime
Big data breaches found at major email services
Hundreds of millions of hacked user names and passwords for email accounts and other websites are being traded in Russia's criminal underworld, a security expert told Reuters.
The discovery of 272.3 million stolen accounts included a majority of users of Mail.ru, Russia's most popular email service, and smaller fractions of Google, Yahoo and Microsoft email users, said Alex Holden, founder and chief information security officer of Hold Security.
Reuters, 5 May 2016
Anonymous attack Greek central bank, warns others
Greece's central bank became the target of a cyber attack by activist hacking group Anonymous which disrupted service of its web site, a Bank of Greece official said.
"The attack lasted for a few minutes and was successfully tackled by the bank's security systems. The only thing that was affected by the denial-of-service attack was our web site," the official said, declining to be named.
Reuters, 4 May 2016
Fraud
Two successful convictions of insider trading for FCA
Martyn Dodgson and Andrew Hind have both been found guilty of insider trading in a conspiracy that netted £1.1 million profit between them. They are due to be sentenced shortly but each face a maximum seven year jail term.
Three other individuals who were also accused of working with them were acquitted by the same jury. This case was the FCA's biggest ever insider dealing investigation and the convictions are the result of an eight-year probe by the FCA.
Financial Times, 10 May 2016
Credit Suisse Banker case said to widen with three new suspects
Geneva prosecutors are widening their probe into Credit Suisse Group AG and one of its ex-wealth managers, identifying another three former employees as suspects in a case looking into unauthorized trades on the accounts of rich eastern Europeans, according to two people familiar with the investigation.
The new suspects include a colleague of the banker until his departure in 2008, while the two others worked for Credit Suisse in the 1990s and then separately became business partners of the wealth manager.
Bloomberg, 6 May 2016
PJT Partners Books $3.3 Million Charge Tied to Caspersen
Boutique investment bank PJT Partners Inc. said it took a $3.3 million accounting charge in the first quarter tied to the alleged fraud committed by former employee Andrew W.W. Caspersen.
Wall Street Journal, 9 May 2016
SFO begin inquiry into collapse of BHS
Investigators from the Serious Fraud Office are examining the collapse of BHS, the high street chain with a £571 million hole in its pension fund. The initial focus is said to be on movements of money into and out of BHS after it was sold for £1 by Sir Philip Green, the retail tycoon, to a consortium led by Dominic Chappell, a former racing driver who had been declared bankrupt twice before the purchase.
The Times, 30 April 2016
Multi-billion euro carbon-trading fraud trial opens in Paris
The trial of 12 people accused of involvement in a multi-billion euro carbon-trading fraud opened in Paris on Monday, a case that has been described by French authorities as "the heist of a century".
The trial, which will run until May 30, is not expected to recover any of the money lost in the scheme. "It's extremely difficult to identify the assets of those behind the [fraud]," an investigator in the case was quoted by French daily L'Express as saying. "They've spread [it] out among incorporated companies and tax havens".
France 24, 4 May 2016
UK consults on plans to extend the scope of corporate crime offence to other economic crimes
The UK Ministry of Justice has announced plans to consult on extending the scope of the offence by a corporate of "failing to prevent" bribery and tax evasion to other economic crimes. The proposal would extend the criminal liability on a corporate for the conduct of its employee involved in fraud. money laundering or false accounting where the corporate did not have adequate procedures in place designed to prevent employees being involved in such criminal conduct.
Gov.UK, 12 May 2016
Health and Safety
Shop bosses avoid jail for safety breaches after employee escaped blaze
A company director and store manager found guilty of breaching health and safety rules have been sentenced after a employee narrowly escaped a blaze at a shop on Cardiff Road, Caerphilly.
Ms Farzana Safdar Ali and her brother Mr Waris Ali were charged with the 29 offences under the Regulatory Reform (Fire Safety) Order 2005 at a trial in Cwmbran Magistrates Court on April 4.Concerns were raised by the crews who noticed a fire escape door at the rear of the premises was screwed shut.
News Republic, 4 May 2016
Company fined £2.6m following workplace death
James Sim, from Barry, was 32 when he died after a deep and unsupported trench he was working in collapsed, trapping him underground.
He was a sub-contractor working on behalf of infrastructure company Balfour Beatty Utility Solutions Limited at the time of his death. Prosecutors said Balfour Beatty failed to carry out an adequate risk assessment or control the way in which the excavation took place.
News Republic, 5 May 2016
Money Laundering
Portuguese police search football clubs in Russia-linked investigation
Portuguese police carried out searches at football clubs, including Lisbon's Benfica and Sporting, on Tuesday as part of "Operation Matryoshka Dolls", an investigation into suspected money laundering with likely links to Russian crime.
"The searches were carried out because of suspected practices of tax fraud, criminal association, money laundering, corruption and forgery of documents," the prosecutor's office said in a statement.
Reuters, 3 May 2016
Sanctions
BNSF Discloses Possible Iran Sanctions Violation
Freight railway company Burlington Northern Santa Fe, a unit of Berkshire Hathaway Inc., disclosed payments possibly in violation of Iran sanctions made by a foreign subsidiary, the company said in a securities filing.
Wall Street Journal, 9 May 2016
Financial Sanctions: North Korea
Council Regulation (EC) No 329/2007 imposing financial sanctions against North Korea has been amended to include additional prohibitions.
By way of example, all new acquisitions of ownership interests in a North Korea or North Korean owned/controlled entity, joint ventures with designated persons, and financial support for trade with North Korea are now prohibited.
Gov.UK, 6 May 2016
Tax
Panama Papers source breaks silence over 'scale of injustices'
The whistleblower behind the Panama Papers broke their silence to explain in detail how the injustices of offshore tax havens drove them to the biggest data leak in history.
The whistleblower said the leak of 11.5m documents from the Panamanian law firm Mossack Fonseca had triggered a "new, encouraging global debate", thanks to the publication last month of stories by an international consortium of newspapers.
"Shell companies are often associated with the crime of tax evasion. But the Panama Papers show beyond a shadow of a doubt that although shell companies are not illegal, by definition they are used to carry out a wide array of serious crimes," the source wrote. "Income inequality is one of the defining issues of our time."
The Guardian, 6 May 2016
White House acts to end secret U.S. companies and hidden foreign ownership
The Obama Administration announced a series of actions to end the use of anonymous corporations in the United States and require disclosure of beneficial owners when foreigners deposit money or buy assets in this country.
The White House said the Panama Papers -- more than ten million leaked documents from the Mossack Fonseca law firm - "revealed the use of anonymous offshore shell companies" and put the "issues of illicit financial activity and tax evasion in the spotlight."
FCPA Blog, 6 May 2016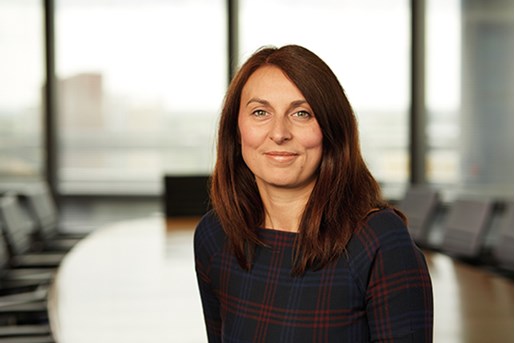 Erin Shoesmith
Partner, Health & Safety United Kingdom
View profile