Included in this issue: Richard Kingston convicted for destroying evidence of bribery; The Payment Systems Regulator has responded to a Which? authorised push payment super-complaint; Former BSI SA banker jailed for forgery related to 1MDB money laundering case and more...
---
Bribery and Corruption
Richard Kingston convicted for destroying evidence of bribery
Richard Kingston, a former managing director of Sweett Group PLC, has been convicted and sentenced for destroying data from two mobile phones which he knew or suspected could be pertinent to an ongoing SFO investigation. The SFO required the data for an investigation into bribes paid by Sweett Group PLC.
Mr Kingston was charged under section 2(16) of the Criminal Justice Act 1987 (CJA 1987) and jailed for 12 months.
A prosecution for an offence under section 2(16) of the CJA 1987 is a rare occurrence and demonstrates a more robust approach by the SFO in reinforcing the credibility of its compulsory powers.
Israeli billionaire Beny Steinmetz detained under suspicion of bribery offences
It has been reported that Beny Steinmetz, who made his fortune in the diamond trade, has been placed under house arrest in Israel after being accused of bribing government officials in Guinea and laundering the proceeds of crime. The alleged bribes relate to the Simandou mining project, reported as being "once one of the world's most prized mineral assets".
Bloomberg states that Mr Steinmetz is accused of "giving tens of millions of dollars in bribes to senior public sector employees" in Guinea. Mr Steinmetz's company, BSGR, stated that the bribery allegations by the Guinean government are "not only baseless, but are a systematic attempt… to cover up the endemic corruption which has blighted this country for a number of years".
Former Leonardo Finmeccanica executives to face re-trial in Italian bribery case
Former Finmeccanica CEO, Giusepe Orsi, and Bruno Spagnolini, the former head of the group's helicopter unit, will face a re-trial in front of Milan's appeals court, after their earlier sentences were overturned by Italy's highest court.
The pair had formerly been sentenced to four and a half years and four years in prison respectively for corruption and falsifying invoices, with the allegations being linked to a 2010 contract to provide helicopters to the Indian government. The contract, worth 560 million euro, was cancelled in 2014 but remains the subject of international arbitration in Paris.
Affiliate of Grupo Televisa identified as part of FIFA bribery probe
According to a review of US and Swiss government documents by Reuters, an unnamed company described in the FIFA bribery probe matches the description of Mountrigi Management Group Ltd, a close affiliate of Grupo Televisa, the largest broadcaster in Latin America.
Court papers filed by US prosecutors state that the unnamed company assisted in paying millions of dollars in bribes to obtain rights for the next four World Cup tournaments in Argentina, Paraguay and Uruguay.
Fraud
The Payment Systems Regulator has responded to a Which? authorised push payment super-complaint
Which? submitted a super complaint to the Payment Systems Regulator (PSR) relating to push payment fraud. Push payment fraud occurs where consumers instruct a bank to make a payment from their account to another account, believing that the designated account is a legitimate payee, when it is in fact operated by fraudsters.
Which? argued that there are not enough protective measures in place for victims of this type of fraud, compared with other similar scams involving card payments and direct debits. The regulators were asked to consider the extent to which payment service providers could change their behaviour to combat the risk, or whether changes to legislation or regulation could provide better protection for consumers.
The PSR concluded that, although banks need to improve their collaborative methods to flag potentially damaging push payments, "there was not enough evidence to justify a change in liability", to make banks liable for reimbursing victims of push payment fraud.
SFO will not charge Tesco's former commercial director over accounting scandal
It is reported that Kevin Grace, former commercial director of Tesco, will not face charges from the SFO in respect of the £263 million accounting fraud. The supermarket's former chief executive, Philip Clarke, will also not face charges.
Founder of hedge fund Platinum Partners charged with fraud
The US Securities and Exchange Commission has charged Mark Nordlicht, founder and chief investment officer of New York based hedge fund, Platinum Partners, and others in respect of an alleged "fraudulent scheme to inflate asset values and illicitly move investor money to cover losses and liquidity problems."
It is understood that the US Attorney's Office for the Eastern District of New York also announced criminal charges in respect of the alleged scheme.
Securities and Exchange Commission, 19 December 2016
Money Laundering
Former BSI SA banker jailed for forgery related to 1MDB money laundering case
It is reported that Yvonne Seah Yew Foong, a former BSI SA private banker, has been sentenced to two weeks in jail and fined for aiding in forging documents and failing to report suspicious transactions linked to 1Malaysia Development Bhd.
Ms Seah's supervisor, Yak Yew Chee, is already serving an 18-week jail sentence after being convicted for similar offences. Prosecutor, Nathanial Khng, reportedly argued that levying a fine on Ms Seah would not be a sufficient deterrent, and Judge Salina Ishak agreed.
After anti-money laundering breaches were uncovered at BSI SA earlier this year, the bank was ordered to close. 1Malaysia Development Bhd continues to deny any wrongdoing.
Italian bank Intesa Sanpaolo fined by New York regulator for anti-money laundering failures
The New York Department of Financial Services (DFS) has fined Intesa Sanpaolo S.p.A and its New York branch $235 million for "significant violations of New York anti-money laundering and Bank Secrecy Act (AML/BSA) laws". The misconduct uncovered included the processing of a number of suspicious transactions through shell companies and concealment of information from bank regulators.
In addition to the fine, the New York branch of Intesa Sanpaolo will have to extend the engagement of an independent consultant and submit revised compliance plans to the DFS. The independent consultant had been placed with the branch by the DFS as a result of serious issues with the bank's anti-money laundering compliance dating back to 2002.
New York Department of Financial Services, 15 December 2016
Cyber Crime
US Department of Justice indicts three in cyber fraud scheme worth $4 million
The US Department of Justice has reported that it has charged three Romanian nationals with operating a cyber fraud scheme responsible for infecting between 60,000 and 160,000 computers and sending out 11 million malicious emails.
Bogdan Nicolescu, Tiberiu Danet, and Radu Miclaus have been extradited from Romania to the US, charged with multiple offences including wire fraud and conspiracy to commit money laundering. It is alleged that the three operated their criminal scheme from Bucharest, beginning in early 2007 with the development of proprietary malware which was then used to steal a total of $4 million from victims in the US.
US Department of Justice, 16 December 2016
US Department of Justice secures guilty verdicts from seven individuals involved in online fraud conspiracy
According to the US Department of Justice, seven individuals have pleaded guilty to involvement in numerous internet-based fraud schemes dating back at least 15 years. The defendants admitted they committed their frauds through "romance-scams", which often involved setting up false identities on dating profiles and then using these to gain their victims' trust before extorting money from them. The victims inadvertently cashed counterfeit checks and often gave up their credit card or bank account details.
Overall the scheme caused tens of millions of dollars of losses on the part of victims.
US Department of Justice, 16 December 2016
Health and Safety
Company fined for consecutive health and safety failings
A logistics company based in Staffordshire has been fined after two employees were injured within a period of two days.
One employee sustained injuries to his left foot after being hit by a forklift truck (FLT) and a second employee suffered serious injuries including internal bleeding, a fractured pelvis and punctured lungs, after being hit and trapped by a metal box which fell from a FLT.
Rudolph & Hellmann Automotive Limited pleaded guilty to breaching Section 2(1) of the Health and Safety at Work etc. Act 1974, were fined £265,000 and ordered to pay full costs of £14,943.30.
Company director receives fine and suspended sentence after work fatality
A textile manufacturing company and one of its directors, Wazir Hussain, have been sentenced after a fatal accident involving the company's Managing Director, 36 year old Nasir Hussain.
The accident happened at Felt Supplies Ltd Dewsbury when Nasir Hussain, brother of Wazir Hussain, attempted to unblock a machine. The carding machine had become blocked with waste and it was common practice to override the safety system using a spare key to unlock one of the gates to use a metal pole to remove the blockage. Although the machine was switched off it was still running down and Mr Nasir Hussain's clothing became entangled and he was pulled into the machine and killed.
Felt Supplies Ltd pleaded guilty to breaching Sections 2(1) and 22(2) of the Health and Safety at Work Act 1974 and was fined £175,000 with £64,165.55 costs. Wazir Hussain pleaded guilty to breaching Sections 2(1) and 22(2) of the Health and Safety at Work Act 1974 and was handed a 12-month suspended prison sentence for 18-months.
Three companies fined for injured worker and procedural deficiencies
Three companies have been fined £2 million after a worker's leg was broken in six places when a trench which he was working in collapsed on him.
Vincent Talbot, a self-employed contractor hired by Lawless Civils Ltd, was trapped in the trench for 15 minutes before being rescued by emergency services and has suffered permanent damage to his right ankle.
Principal contractor, Kier MG Ltd was appointed to install new storm drains. Kier MG Ltd sub-contracted the installation work to John Henry & Sons (Civil Engineers) Ltd, who subsequently further sub-contracted the work to Lawless Civils Ltd but failed to inform Kier MG of this. Lawless Civils were approved contractors of Kier MG but not approved for this type of work, they also appointed an inexperienced supervisor.
After the accident to Vince Talbot, John Henry & Sons (Civil Engineers) Ltd, backdated the method statement to give the impression that it was signed by the workers prior to the trench collapsing.
Kier MG Ltd pleaded guilty to breaching Regulation 22(1)(a) of the Construction (Design and Management) Regulations 2007. They were fined £1.5million and ordered to pay £23,327.83. John Henry & Sons (Civil Engineers) Ltd denied the charge but were found guilty after a trial of breaching section 3(1) of the Health and Safety at Work etc. Act 1974. and fined £550,000 and ordered to pay £166,217.86.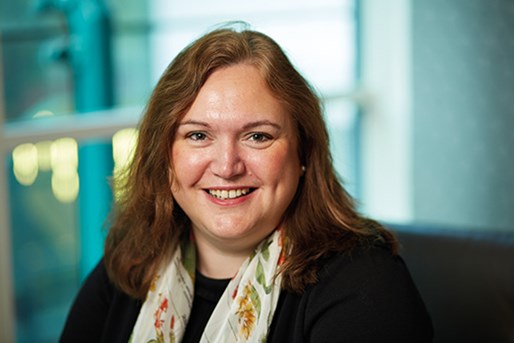 Nichola Peters
Partner, Head of Global Investigations/Inquiries
London
View profile