Included in this issue: Addleshaw Goddard's Africa Future Leaders Programme wins award at the Lawyer Business Leadership Awards 2016; Africa Technology Investment Roundtable - 25 November 2016; Angola: open for business? The latest signatory to the New York Convention and more...
---
AFRICA GROUP UPDATES
Addleshaw Goddard's Africa Future Leaders Programme wins award at the Lawyer Business Leadership Awards 2016
Addleshaw Goddard's Africa Future Leaders Programme was recently awarded Best Service Quality Innovation award at The Lawyer Business Leadership Awards. The Programme received praise from judges regarding its ability to open doors for GCs in Africa. The programme provides GCs from key multinationals with the tools they need to lead a legal team.
Addleshaw Goddard hosts fourth annual business briefing
In September Addleshaw Goddard hosted its fourth annual business briefing on 'Doing Business in Africa' focused on infrastructure and PPP opportunities in Sub-Saharan Africa. Here's our infographic summarising some of the issues and themes that were discussed during the event.
To discuss infrastructure and PPP opportunities further, please contact Simon Courie.
EVENT
Africa Technology Investment Roundtable - 25 November 2016
Addleshaw Goddard and Africa Technology Business Network are delighted to be co-hosting the Africa Technology Investment Roundtable on 25 November 2016 which will focus on "Building the Africa technology investment ecosystem through local-global investor partnerships". The event will feature presentations from Francis Rudasingwa of the Rwanda Development Board and Yaron Cohen of Viktoria Ventures.
If you are interested in attending this event, please see the invitation and booking page here.
ARTICLES
Angola: open for business? The latest signatory to the New York Convention
In a bid to attract further international investment, the Angolan National Assembly approved the ratification of the New York Convention allowing international arbitral awards to now be enforced. Due to the level of certainty the New York Convention provides to arbitration proceedings it offers investors an increased level of financial security.
Article written by Nick Ashcroft, Managing Associate, Addleshaw Goddard LLP.
EAIAC 2016 – Is East Africa ready for international arbitration?
In September, the Ugandan capital of Kampala hosted over 200 delegates from East Africa, Asia, Europe and the Middle East at the annual East Africa International Arbitration Conference (EAIAC) with the aim of promoting the development of arbitration in East Africa and bringing delegates together to share best practice.
Read the article written by Agnes Gitau – Partner, GBS Africa and Wairimu Karanja.
NEWS
Finance – Interest Rates
Kenyan Banks lower interest rates to 14%
Following the introduction of new legislation in August which capped commercial banks' lending rates to four percentage points above the Central Bank Rate (CBR), local Kenyan banks may be forced to further lower their interest rates to 14% as a result of the CBR reducing to 10%.
Finance – Money Transfers
Central Bank of Nigeria blocks money transfer services
The Central Bank of Nigeria (CBN) has implemented new policies revoking the licences of all but three money transfer companies operating in Nigeria, effectively blocking a number of services used by Nigerians to transfer money in and out of the country. The policy move by the CBN has been met with immediate backlash and has been called "draconian" by money transfer operators. World Remit's operations have since been restored and the transfer operator commended this move by the CBN.
Commodities – Oil & Gas
Nigeria enters into technical recession
Nigeria, Africa's second largest oil producer, has entered into technical recession for the first time since 2004 due to the effects of the decline in global oil prices and a militant insurgency movement targeting pipelines in the south.
Commodities – Platinum
Strike fears following wage dispute between South Africa's National Union of Mineworkers and the world's largest platinum producer
The National Union of Mineworkers (NUM) and Anglo American Platinum (Amplats) have reached a deadlock in negotiations relating to wage increases. NUM, who represent approximately one fifth of Amplat's workforce, are seeking a 20% wage increase and have therefore rejected Amplats' offer of a 6.75% increase therefore making strike action a real possibility.
Maritime – State Borders
The ICJ begins hearings to determine the Kenya and Somalia maritime border dispute
The ICJ has heard from both Kenya and Somalia in order to determine their long running dispute regarding which country rightfully owns a potentially oil and gas rich area of the Indian Ocean. Timothy Walker, a maritime specialist at the Institute of Security Studies highlighted the potential impact of the ruling by stating "…to now have a state effectively owning parts of the sea, which it can divide up into blocks for oil and gas is very lucrative."
Politics – Gabon Presidential Election
Violent clashes erupt in Gabon following the declaration of presidential election results
Clashes between opposition supporters and security forces broke out in Gabon following the announcement of the incumbent President, Ali Bongo, as the winner of the Presidential Elections. Opposition supporters called the results a "brazen attempt to thwart the will of the people" by President Ali Bongo. The violence led to the partial burning of Gabon's Parliament Building as well as a number of protestor deaths.
BUSINESS COUNCIL FOR AFRICA NEWS AND COUNTRY SPOTLIGHTS
Find out more in this article covering:
US firm to invest US$100M in Mozambique oil exploration
Chinese firm to build 50,000 homes in Guinea Capital
Africa: Europe should take interest in Africa – Museveni
Angola takes out loan in Canada to pay for locomotives from General Electric
Chinese group chosen to design $2BN power plant in Zimbabwe
Kenya signs trade partnership with US
Established almost 60 years ago, The Business Council for Africa network supports over 400 companies and entrepreneurs operating across the continent. The Business Council for Africa works closely with its members to promote business opportunities and facilitate sustainable investment across the continent. They organise over 30 African business related meetings in London each year and have 33 In-Country Directors in West and Southern Africa and thus provide a very useful platform for networking for both new investors and those already operating on the continent.
For further information please contact Nouria Bah.
THE EASTERN AFRICA ASSOCIATION ANALYSIS AND COUNTRY SPOTLIGHTS
Find our more in this article covering:
World Trade – Trade Deals
World Trade – African Trade and Investment
Kenya – Banking Sector – interest rate cap
Uganda – Business in General
Ethiopia – Infrastructure
The EAA was established in 1964 on the initiative of a number of prominent, mainly British based companies with business interests in East Africa and it now has over 400 member companies from more than 25 different countries. The EAA aims to facilitate successful participation in the economic development of Eastern Africa by member companies. The EAA exists to support the business activities of its members in the countries covered by providing channels of communication and lobbying on common issues, either through the various diplomatic missions, the international financial institutions or directly with the respective national government.
For further information please contact John Small.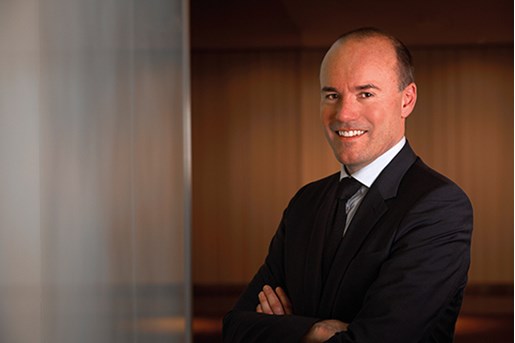 Andrew Rosling
Co-Head of Retail & Consumer Sector, Partner, Mergers and Acquisitions London
View profile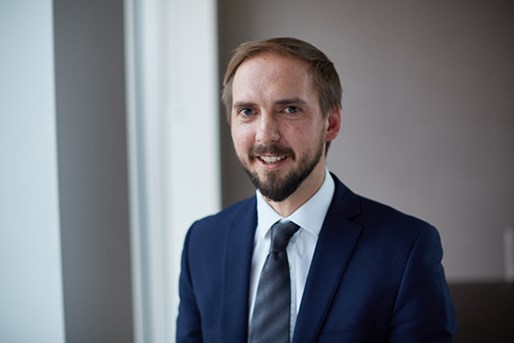 Nick Ashcroft
Partner, Dispute Resolution United Kingdom
View profile