Included in this issue: Africa Technology Business Forum; Slow progress for Obama's Power Africa programme; Madagascar and Japan in major infrastructure deal and more...
---
Addleshaw Goddard
Africa Technology Business Forum
On 22 June 2016, Addleshaw Goddard co-hosted the "Africa Technology Business Forum" with Africa Technology Business Network. With ubiquitous mobile devices, new payment systems, increasing connectivity and internet access by a rapidly growing population, technology is radically re-shaping the Africa business landscape. The event was dedicated to supporting UK investors and entrepreneurs looking to succeed in the African tech market and was based around the theme "Turning Challenges into Opportunities through Innovations".
The event was split into two parts: short presentations and expert-led break-out sessions. Emphasis was placed on the break-out sessions, which enabled guests to share market knowledge and discuss a wide rage of emerging technology opportunities across the finance, banking, energy and mobile/telecom sectors in Africa.
Overall the event was a great success, with the attendees ranging from business leaders to investors and entrepreneurs from across the UK and Africa. The keynote speaker was Tomi Davies, President of the Africa Business Angels Network, and amongst those delivering presentations were Alison Merifield (Director at Quirk), Max Cuvellier (Head of the Ecosystem Accelerator - GSMA) and Nicola Anderson (CEO at FINTECH Circle Innovate), to name a few.
Simon Courie of Addleshaw Goddard chaired the focus group discussion surrounding "Clean Energy Opportunities and Trends" and Fiona Ghosh (Commercial Partner) joined the FinTech panel to consider the future of financial service in Africa. All Addleshaw representatives promoted the success of the Africa Business Group, and the "Doing Business in Africa" iPad app was well received.
View the presentations and speaker panels
Note by Jessica-Alice Curtis, Addleshaw Goddard
Garrigues
Anti-trust stalemate in Morocco
For some time now Morocco has been experiencing a stalemate in the application of its anti-trust legal provisions. It all started in December 2014 when anti-trust law (Law n° 06-99, of December 6, 2000) was amended by Law nº 104-12, and its implementing regulations, Decree n° 2-14-652. The new provisions came into force when the decree was published in the Official Gazette on December 4th, 2014.
By José Ignacio García Muniozguren and Jaafar Laidi
NEWS
Slow progress for Obama's Power Africa programme
An initiative driven by US president Barack Obama aimed at helping to power sub-Saharan Africa is making slower progress than envisaged. FT reports that the Power Africa programme, launched in 2013, is supposed to add 30,000 MW of electricity by 2030, but just 374 MW has been added since its inception.
Nigeria signs $80 bln of oil, gas infrastructure deals with China
Nigeria has signed oil and gas infrastructure agreements worth $80 billion with Chinese companies, the West African country's state oil company said on Thursday. Nigeria, an OPEC member which was until recently Africa's biggest oil producer, relies on crude sales for around 70 percent of national income, but its oil and gas infrastructure is in need of updating.
Energy Investors merge to create pan-Africa power group
Two major investors in African power projects announced Wednesday a joint venture that they said would help boots electricity output across the continent. Harith General Partners and the Africa Finance Corporation (AFC) said the tie-up would allow improved financing and development of both renewable and non-renewable energy projects.
Nigeria hikes rates to lift naira, fight inflation
ABUJA: The Central Bank of Nigeria (CBN) on Tuesday raised its benchmark interest rate to 14 percent from 12 percent in move to stabilise the country's currency, the naira, and tame soaring inflation. CBN governor Godwin Emefiele told reporters the monetary policy committee which meets every two months "voted to increase the MPR (interest rate) by 200 basic points from 12 percent to 14 percent."
Nigeria: Economy Is in Recession, Will Turn the Corner By September – Govt
Abuja — It is now official, the Nigerian economy, which overtook South Africa to emerge as the largest in Africa in 2014, is now in recession, the federal government finally declared yesterday. The Minister of Finance, Mrs. Kemi Adeosun, who made this disclosure while briefing the Senate yesterday on the state of the nation's economy, was however emphatic that the recession was technical and would be short-lived.
IMF Says Nigeria's Economy Will Probably Contract This Year
Nigeria's economy will probably contract this year as energy shortages and the delayed budget weigh on output, according to the International Monetary Fund. "I think there is a high likelihood that the year 2016 as a whole will be a contractionary year," Gene Leon, the fund's resident representative in Nigeria, said in an interview in the capital, Abuja, on July 8. While the economy should look better in second half of the year, growth will probably not "be sufficiently fast, sufficiently rapid to be able to negate the outcome of" the first and second quarters, he said.
South Africa's ruling ANC condemns public broadcaster for censorship
South Africa's ruling African National Congress said on Tuesday the public broadcaster, accused by opposition parties of pro-government bias ahead of local elections, was practicing censorship by not broadcasting violent anti-state protests. The comments by party chief whip Jackson Mthembu represent a U-turn and may point to schisms in the ANC, which in May welcomed the broadcast ban by the South African Broadcasting Corporation (SABC) as the "best decision."
With the launch of the AU passport, Africa is now borderless
During the 27th African Union (AU) summit in Kigali, Rwanda, the AU passport was launched. The idea of a visa-free passport for members of the AU was first established in 2013, as a part of the 2063 agenda, which incorporates 7 major goals to help promote a self-reliant continent. One of the primary goals of the agenda is to guarantee integration and political unity in Africa and this passport will aid the body achieve that goal.
Specter of Violence Spurs Kenyan Vote Reform, Odinga Says
Unless Kenya's government and opposition can agree to overhaul the electoral commission before a nationwide vote next year, East Africa's biggest economy may be threatened with the type of disputes that erupted into widespread violence in 2008, opposition leader Raila Odinga said.
President Uhuru Kenyatta's government agreed to reform the Independent Electoral and Boundaries Commission after Odinga's Coalition for Reforms Democracy started a series or protests each Monday that triggered clashes with police in which at least five people died.
Country analysis from the Eastern Africa Association
Uganda – Oil
Uganda and Brexit
Tanzania – Business
Ethiopia – The Economy
Business council for Africa news and country spotlights
South Africa
Sierra Leone
Senegal
Burkina Faso
Madagascar and Japan in major infrastructure deal
The Japan government has set aside over $500 million for infrastructure development in Madagascar, official said. The Japan International Cooperation Agency (Jica) representative in Antananarivo, Mr Akira Nashimoto, made the announcement when he held talks with the Madagascar officials in Antananarivo. The money will finance the expansion and upgrading of the Toamasina port.
Agribusiness has potential to generate $5 billion (Ghana)
Ghana Trade and Livelihood Coalition (GTLC) has indicated that Ghana has a huge potential to raise about US$5billion from agriculture and agribusiness by 2030. A report published by the Bank "Growing Africa, unlocking the potential of Agribusiness" revealed that agriculture and agribusiness are projected to create US$1trillion worth of industries in the Sub-Saharan Africa by 2030.
Hope for a new era as Ivorian leader visits Algeria
The visit by Cote d'Ivoire President Alassane Ouattara to Algeria will open dialogue and cooperation on security in the Sahel region, officials said. A communiqué released by the Algerian Presidency Wednesday indicated that the leaders of the two countries would also discuss economic partnerships and long term cooperation. President Ouattara is on a four-day state visit, the first one by an Ivorian head of state to Algeria, since 1960s.
Calls for Nigeria to open rail sector to investment
Stakeholders on Land Transportation in Nigeria have underscored the need fo the Federal Government to open up the railway subsector to allow private investors participation.
At the one day Public hearing organised by the Senate Committee on Land Transportation on the Nigerian Railway Corporation Act repeal and re-enactment Bill 2015 held at the National Assembly Abuja, the stakeholders also harped on the need to consider the Bill alongside the National Transport Commission (NTC) Bill in line with the recommendation of the Bureau of Public Enterprises (BPE) to ensure a regulator for the Transport sector.
Ethiopian Electric Power and China sign $98m power transmission deal
The Ethiopian Electric Power (EEP) in conjunction with a Chinese firm, TBEA Contractor Ltdsigned a US$ 98m agreement that will see the power transmission project take place.
The mega power project which will be developed in Addis Ababa is anticipated to satisfy the power that is highly demanded by the condominium houses, industrial parks, real estates and other new demands around Koye Abo, Koye-Fitche, Kilinto and Bole Lemi areas of Addis Ababa. TBEA has been assigned to construct Bole-Lemi and Kilinto Industry Zone power transmission project.
Plans to construct a 40MW solar power plant in Kenya underway
Plans are underway for the construction of a 40MW solar power plant in Kenya in Lamu area, by a Kenyan company; this is after the approval of its feasibility study by the Ministry of Energy.
Kenya Solar Energy Ltd (Kensen) which is the company behind the project will start constructing the solar plant in September this year on a 100-acre piece of land at the coastal town of Lamu's Witu area and the development has already attracted several investors. Read more…
Established almost 60 years ago, The Business Council for Africa network supports over 400 companies and entrepreneurs operating across the continent. The Business Council for Africa works closely with its members to promote business opportunities and facilitate sustainable investment across the continent. They organise over 30 African business related meetings in London each year and have 33 In-Country Directors in West and Southern Africa and thus provide a very useful platform for networking for both new investors and those already operating on the continent. The EAA was established in 1964 on the initiative of a number of prominent, mainly British based companies with business interests in East Africa and it now has over 400 member companies from more than 25 different countries. The EAA aims to facilitate successful participation in the economic development of Eastern Africa by member companies. The EAA exists to support the business activities of its members in the countries covered by providing channels of communication and lobbying on common issues, either through the various diplomatic missions, the international financial institutions or directly with the respective national government.
For further information please contact Karen Taylor or John Small.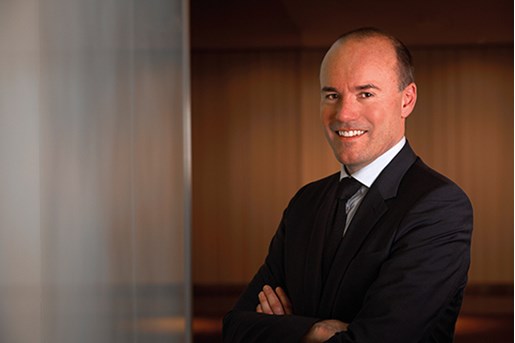 Andrew Rosling
Co-Head of Retail & Consumer Sector, Partner, Mergers and Acquisitions London
View profile