In a pre-Christmas bonanza, DECC have published a raft of consultation responses, and three further consultations, on smart metering.
---
The smart metering programme requires energy suppliers to take all reasonable steps to install smart meters in domestic and smaller business premises in Great Britain by the end of 2020.
HAN solutions
Most of the documents relate to Home Area Network (HAN) solutions. A standard smart metering installation generally includes smart gas and electricity meters, an In-Home Display (IHD) in domestic premises, and a communications hub. These all communicate with each other via a HAN, as defined by the Smart Metering Equipment Technical Specifications (SMETS). Suppliers have to make energy consumption and tariff information available to the consumer via the HAN. This will allow consumers to see their energy information on their IHD, but also to link a range of other smart devices (such as appliances, thermostats) to the HAN, so that those devices can access the energy information and turn themselves up or down to make the most of cheaper energy. These devices are referred to as Consumer Access Devices, or CADs.
Now that's (nearly all of) the acronyms out of the way, let's look at what the documents say.
The second version of SMETS (SMETS2) and also the Communications Hub Technical Specifications (CHTS) specify a HAN standard of 2.4GHz ZigBee Smart Energy Profile. The problem with this is that it only works in about 70% of GB properties. In a consultation on SMETS2 back in 2013, the Government concluded that there should be an additional wireless solution of 868MHz for the other 30% of premises, and then consulted in March 2015 on how that would work. DECC have now issued two responses to that consultation. The first covers the 868MHz solution and the second covers Alternative HAN solutions for the small percentage of properties where the 868MHz solution will not work either.
The 868MHz HAN solution
The consultation response noted the result of a trial that Ofgem carried out. The key finding was that a low power (up to 25mW) 868MHz HAN solution is estimated to be able to serve communications links between all smart metering equipment in approximately 96.5% of GB premises. The Government has concluded that:
The Data and Communications Company (DCC) (sorry, another acronym crept in there) should be required to provide a dual band (2.4GHz and 868MHz) communications hub, but not a single band 868MHz hub (but must still also provide a single band 2.4GHz hub)
The smart electricity meter must always be capable of using the 2.4GHz HAN solution but other devices can use either the 2.4GHz or 868MHz
Energy suppliers will be required to use the 2.4GHz HAN solution to link the communications hub to the IHD, in preference to the 868MHz solution, where technically practicable (i.e. where the connection can be made without installing extra equipment or relocating the Smart Metering System) – but bearing in mind the requirements of the Smart Metering Installation Code of Practice. This could be a difficult balancing act where the IHD will work at 2.4GHz in the hallway but the consumer insists on it being in the kitchen, where it will only connect at 868MHz
Dual band communications hubs must be capable of supporting four high bandwidth links (i.e. frequent communication of 10 seconds or better). These can be used to connect IHDs, CADs etc. at the consumer's discretion
The 868MHz solution must operate at low power (up to 25mW), not high power.
There is a separate consultation on the legal drafting for the licence and Smart Energy Code (SEC) that will implement these changes. This is open until 25 February 2016.
CAD pairing
That consultation also asks for views on implementing local CAD pairing. This is where consumers can connect (pair) their own CAD to the HAN themselves, rather than an energy supplier doing it for them. It could be used where a consumer buys a 'smart fridge' or heating thermostat and wants to connect it to their smart meter, for example. DECC are assuming that it will be relatively straightforward to add local CAD pairing to new electricity meters and communications hubs as they are manufactured and that it should be possible to upgrade installed SMETS2 meters and hubs through an over the air firmware upgrade. They ask if these assumptions are correct.
Based on those assumptions, DECC propose to require that:
From mid-2017 all newly installed SMETS2 electricity meters and DCC communications hubs should be capable of supporting local CAD pairing
All installed SMETS2 electricity meters and DCC communications hubs should be upgraded to be capable of supporting local CAD pairing.
Alternative HAN solutions
The second response to the March 2015 consultation deals with Alternative HAN solutions, which are those solution(s) needed to provide a HAN in premises where a 2.4GHz and a 868MHz solution will not work – around 5% of total GB properties.
There is no single Alternative HAN solution available, so multiple alternative ones need to be developed. The Government has decided that suppliers need to work together on developing solutions but that they are not – at this stage - going to force suppliers to use the collectively-defined solution.
DECC have issued a further consultation on what the Alternative HAN arrangements could look like and the regulatory provisions that are needed to underpin them. They propose two models but favour Model A, which is a separate supplier only governance structure, established in the SEC, with a new contracting company for Alternative HAN. There was strong support from stakeholders, including energy suppliers, for the Government to set overarching governance structures, including decision making routes, charging principles and the contracting vehicle, so that suppliers could quickly focus on delivery issues.
We encourage you to look at the detail in this consultation. It is open until 25 February 2016. In the meantime, so as not to hold up developments, DECC are working closely with energy suppliers and Energy UK to decide how best to facilitate continued supplier activity in this area before establishing formal governance arrangements.
Three other consultations (one new, two responses to previous consultations) deal with extending deadlines.
Advanced metering exception
In March 2015, the Government consulted on two issues relating to the roll-out of smart meters and advanced meters to the non-domestic sector. One of these was the suppliers' option to install advanced meters (rather than smart meters) to meet their roll-out obligations. The cut-off date for this was 6 April 2016 and the Government were minded not to extend this.
However, in their response, the Government have listened to suppliers and agreed to extend the exemption for a further 12-18 months, to reflect the revised 'DCC live' date which is now looking like August 2016. The advanced metering exception end-date will therefore be:
28 April 2017 for large suppliers (6 months after DCC live)
17 August 2017 for small suppliers (12 months after DCC live)
They have also issued a new consultation, open until 14 January 2016, on the legal drafting of the Supply Licence Conditions amendments to give effect to this.
Timing of the review of the Data Access and Privacy Framework
Last acronym, we promise! The Data Access and Privacy Framework (DAPF) was published in December 2012 and determines the levels of access that suppliers, network operators and third parties can have to energy consumption data from smart meters, and the purposes for which data can be collected. The core principle is that, apart from when it is needed for billing and regulated duties, consumers have control over who can access their energy data.
The DAPF is supposed to be reviewed every three years from when it came into effect (June 2013), which would mean a review by June 2016. However, DECC had envisaged that the DCC would go live in 2014, giving around 18 months of evidence of live use to review. As DCC live is now likely to be August 2016, DECC have decided to carry out the review in 2018. They consulted on this and the majority of respondents agreed.
Response to SEC consultations from June 2014, March 2015 and July 2015
Finally, DECC have issued a 96-page response to three previous consultations on changes to the SEC, which answers all the outstanding questions, along with the relevant legal drafting, including a revised version of the SEC which is now 1082 pages long. This provides the final policy position (and associated legal text), or in a few cases an update on the current position, on topics including:
DCC services and DCC testing
Communications hubs
Security licence conditions, public key infrastructure and independence
Implementation performance regime
Confidentiality and privacy
Incident management, error handling strategy and event of default
Activation of the code modification process
Threshold anomaly detection scope
Scope of risk management obligations for users
User supplier to non-user supplier churn.
The amendments to the licence conditions will now be laid before Parliament in accordance with sections 88 and 89 of the Energy Act 2008 and provided there are no challenges, will be incorporated into the SEC after 40 days. However, some provisions will become incorporated into the SEC but not take legal effect until a later date. See the SEC Section Guidance page of the SECAS website for a list of which sections of the SEC are in effect, varied or inactive (click on SEC Section Guidance then scroll down the list of PDFs for one entitled "SEC Sections in Effect, Varied or Inactive").
What's still outstanding?
The three live consultations are:
DECC are also still to respond on the DCC opt-out which they consulted on in March.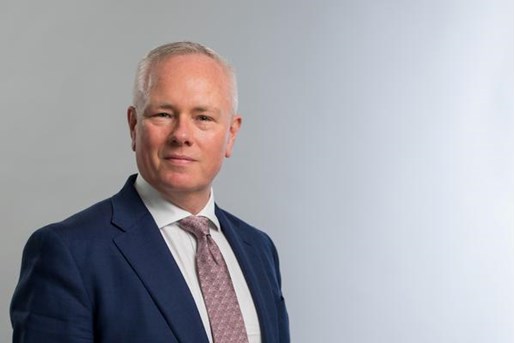 Richard Goodfellow
Head of IPE and Co-head of Energy and Utilities
United Kingdom
View profile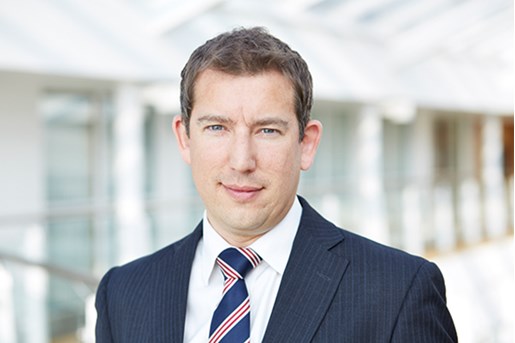 Paul Dight
Partner, Energy and Utilities United Kingdom
View profile