Following Amber Rudd's statement to Parliament on 18 June 2015 announcing the end of new subsidies for onshore wind by closing the Renewable Obligation a year early, the Department of Energy and Climate Change have now given further details.
---
Grace period
The early closure grace period available to eligible projects will be for 12 months, so that onshore wind projects that qualify will be able to accredit under the Renewables Obligation (RO) up to 31 March 2017.
If there is a further grid or aviation (radar) delay, such projects can take advantage of one of the existing grace periods (provided they satisfy the eligibility criteria for the relevant grace period – and seemingly, the early closure grace period eligibility criteria), which gives them a further 12 months, until 31 March 2018.
The proposed new onshore wind grace period will apply to projects which are able to:
Demonstrate that they have relevant planning consents dated no later than the date of the announcement (18 June 2015);
Demonstrate that they have a grid connection offer and acceptance of that offer, both dated no later than the date of the announcement; or confirmation that no grid connection is required; and
Provide a Director's Certificate confirming that, as at the date of announcement, the developer or proposed operator of the station owns the land on which the station is to be situated OR has an option or agreement to lease the land OR is party to an exclusivity agreement in relation to the land.
What happens now
DECC will not be holding a formal consultation on these proposals because they will form part of a new Energy Bill which will receive full Parliamentary scrutiny as it makes its way through Parliament. However, DECC would welcome information and views from the onshore wind industry and other affected stakeholders before framing the terms of the Bill.
In particular DECC are interested in hearing from developers with projects that are currently in the planning system, but which have not yet secured planning consent, and to receive information and evidence relating to:
The stage that such projects have reached in the planning process, anticipated final planning decision dates, and expenditure incurred on projects as at the date of the Secretary of State's announcement;
Project timetables and anticipated dates for securing a grid connection offer and acceptance; and
The prospects of such projects being in a position to accredit under the RO by 31 March 2017 and expected final investment decision dates.
The Bill will be brought forward "later in this session of Parliament". Once it is in force, projects will be able to apply for the grace period.
Comment
This announcement will come as a relief to the sector as, whilst the implementing legislation is still to be drafted, there is at least now a greater degree of certainty around what the early closure grace period criteria will be and how grid and radar delays will be dealt with.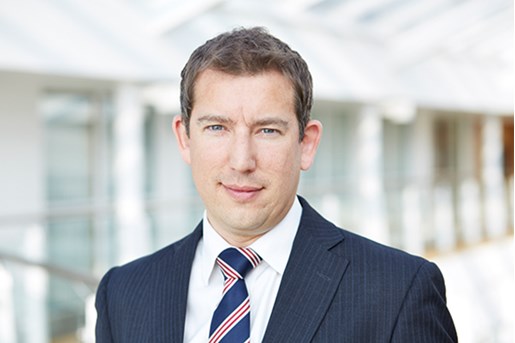 Paul Dight
Partner, Energy and Utilities United Kingdom
View profile