Addleshaw Goddard has been at the cutting-edge of litigation financing for over a decade.
---
We have a 10 year proven track record in commercial litigation financing following the launch of Control in 2008. In addition to that experience, working with us allows your business to have access to a strong network of connections with key players across the market.
Our depth of understanding in this area enables us to offer a range of models that will help you to fight litigation with little or no up-front cost, giving you the opportunity to pursue the claims that might previously have been too expensive or risky in order to realise a return. Importantly, these options can be tailored to your business and risk appetite.
Over the past 10 years, we have lived and breathed litigation financing. It has become part of the DNA of our disputes practice. We have real-world experience of financing some of the largest commercial cases. We also have significant real-world experience fighting cases in which our opponents are benefiting from financing. This gives us an unrivalled insight into how to maximise the strategic effectiveness of financing a case and also the potential pitfalls of certain financing arrangements.
As the litigation financing world has evolved, so have we. With our help, litigation financing can become more than a financial or risk management tool. Our practical experience can inform all aspects of your litigation strategy and help you to understand your counterparty to maximise returns for you and your business.
Working with us, you can share your risk, earn returns from litigation, inform your strategy and manage your financing.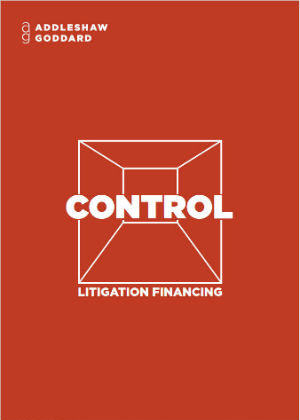 CONTROL – Unwrap the blend of options and tailor your litigation financing solution.
Download the brochure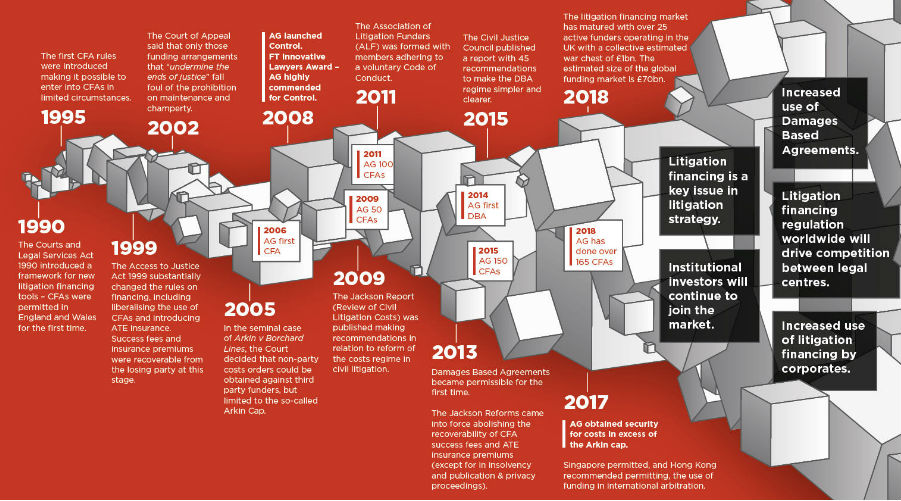 The Evolution of Litigation Financing
Explore the evolution of litigation financing and how our integrated solution, Control, has matured with 10 years at the forefront of the market.
View the infographic