Our dedicated team of national projects and infrastructure lawyers provide advice on a wide variety of regeneration and inward investment projects.
---
Expertise
Our team of over 40 core national projects and infrastructure lawyers are split between London, Leeds, Manchester and Edinburgh. They are supported by a larger group with related expertise in projects, healthcare, local government, procurement, construction, real estate, litigation, and competition.
The team operates across private and public sectors and boasts an enviable track record in social infrastructure projects. Given the depth and range of our experience acting for the public and private sector and funders we are able to apply knowledge and our experience from all sides to give our clients the full picture on market opportunities, constraints and issues. We also have excellent experience liaising with central government departments (e.g. HM Treasury, DCLG, DH, DFE) in relation to funding and approvals required for PPP projects.
We are valued by our clients because of our focus on high quality input delivered in a responsive, efficient and approachable manner.
We are the "go to firm" for Chinese investments in UK infrastructure, especially in the North of England.
We also operate a Korean Business Desk in London and support Korean inward investors across real estate and infrastructure.
Beijing Construction & Engineering Group International
John Laing Investments
Carillion
Oldham Borough Council
East & North Hertfordshire CCG
Peel
Houses of Parliament
Trafford Council
HS Business Services Authority University Hospital of South Manchester NHS Foundation Trust

City of York Council Housing and Care Scheme – advising the Council in relation to the procurement of a care village including the sale of land to finance the project and the procurement of care services.
Salford City Council – this £80million project involved the regeneration of the Pendleton area of Salford through the refurbishment of some 1,100 low rise and high rise Council properties through a PFI project backed by the HCA and Treasury, as well as a development of approximately 1,500 new build affordable homes and private for sale properties.
Manchester Airport City – Advising Beijing Construction and Engineering Group on their £800million investment.
Manchester City Centre – Advising Beijing Construction and Engineering Group on their funding of a new £200 million mixed-use scheme in Manchester City Centre.
East of Manchester development – advising Manchester City Council on the £1bn investment in new housing by the Abu Dhabi United Group.
Media City UK – advising Peel Group for over 8 years on the high profile regeneration project to provide a new home for the BBC, ITV and other media organisations.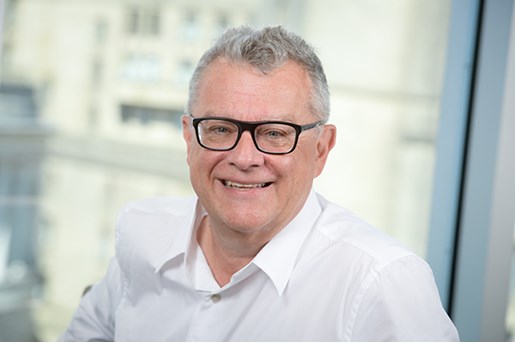 Michael O'Connor
Partner, Chair of Government Contracting Group, Co-head of Healthcare Sector
United Kingdom
View profile