ADDLESHAW GODDARD HAS A STAND-OUT PRACTICE IN TERMS OF EXPERTISE AND EXPERIENCE IN ECONOMIC INFRASTRUCTURE.
---
We can provide effective legal support on economic infrastructure at all project stages. Our involvement includes structuring contracts and procurements and advice on specialist areas (in relation to the planning, implementation and operational stages), including regulatory, competition, EU law, judicial review, procurement, state aid, planning and dispute resolution.
Our dedicated and knowledgeable team are able to advise clients on a broad range of facilities that are vital to the economy, such as:

Roads, tunnels and bridges
Rail and light rail infrastructure and franchising
Rolling stock and depot procurements
Airports
Ports
Energy infrastructure, including generation, transmission and distribution
Utilities infrastructure relating to waste management, including energy-from-waste plants
High-profile developments and inward investment project
Communications and broadband developments

The Department for Transport
Hitachi Rail
Transport for London
West Yorkshire Combined Authority
Merseytravel
Femern A/S (an entity owned by the Danish Ministry of Transport, and tasked with procuring the €8 billion Fehmarnbelt Tunnel)
Beijing Construction and Engineering Group
Manchester Airport Group
Manchester City Council
United Utilities
BAE Systems
Peel
Keolis
Amey
Transport for Greater Manchester
Skanska
Scottish and Southern Energy

Femern Fixed Link: we are principal legal advisers to Femern A/S (owned by the Danish Ministry for Transport) on procuring a 19km road tunnel between Denmark and Germany (currently one of the largest public infrastructure projects in Europe). We have advised Femern for more than five years on the simultaneous procurement of six different works packages. Advice has related to drafting the contract and security documents, structuring the tender process and the works packages, maintenance/lifecycle arrangements and incentive mechanisms.
Luton Airport: we advised London Luton Airport Limited on the £200m development of a mass passenger transit system between Luton Airport Parkway railway station and the airport terminal, to replace the shuttle bus transfer system currently in operation.
West Coast Partnership Franchise: after previously advising the DfT in relation to the franchise direct award to Virgin Trains in 2014, we advised the DfT in relation to the West Coast Partnership franchise competition, including advice on the procurement structure, the terms of the franchise, the interface and terms of the procurement of the new high speed train fleet for HS2 and managing a team delivering all associated documentation and procurement advice.
Thames Tideway Tunnel: we advised a Dragados SA/ Samsung C&T Corporation joint venture on bidding for one of three main works contracts for the Thames Tideway Tunnel.
Carlisle Roads and Northern Ireland Roads private finance initiative (PFI) projects: advising a bidder on the purchase of an equity stake in the (now) operational projects, requiring full due diligence of all project and construction documentation.
Sheffield Highways Maintenance PFI: advising a Mouchel joint venture in relation to its bid for this £2 billion project.
Transport for Greater Manchester (TfGM): we are advising TfGM on establishing a highways shared services arrangement to provide highways services to local authorities using a central team.
Merseytravel in relation to the construction of Liverpool South Parkway, including negotiation of bespoke documentation in relation to the lease, operational and maintenance of the station aspects of the facility due to the novel contractual structure that was proposed for the scheme.
Trafford Council: we advised Trafford Council on procuring a £235 million public-private partnership (PPP) in respect of highways maintenance and technical services and street lighting maintenance.
Intercity Express Programme: advised Agility Trains as preferred bidder and Network Rail as owner of the depot facilities in relation to the £5.4 billion procurement by the Department for Transport (DfT) of a fleet of train vehicles and new depot provision for the Great Western and East Coast Main Lines.
Hitachi Rail Europe (HRE): appointed to advise HRE on a range of matters including the procurement of new rolling stock and importantly the long term maintenance arrangements of both the rolling stock and related depot infrastructure, including first orders of AT300 trains and maintenance project with a value of over £1 billion.
West Midlands franchise: following our advisory role to the DfT on the completion of the Direct Award to London Midland in December 2015, we are now advising the DfT on the West Midlands Franchise procurement programme, spanning approximately three years up to 2017.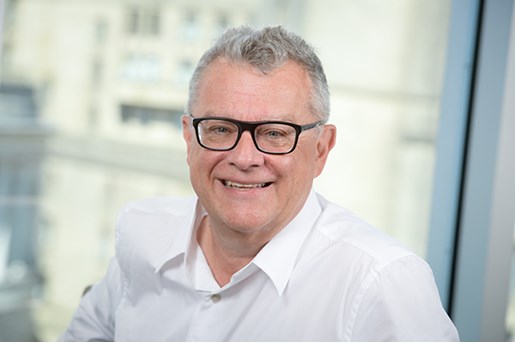 Michael O'Connor
Partner, Chair of Government Contracting Group, Co-head of Healthcare Sector
United Kingdom
View profile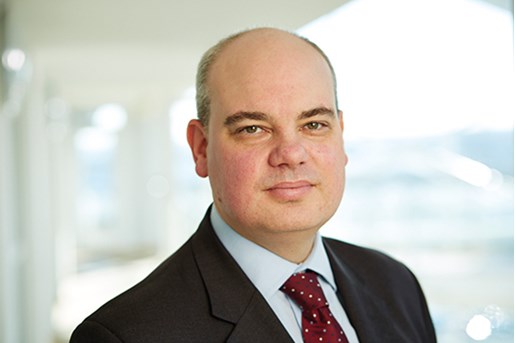 Paul Hirst
Partner, Global Infrastructure and Co-head of Transport
United Kingdom
View profile