Our construction, engineering and environment disputes team has wide-ranging experience in resolving every kind of engineering, projects and construction dispute.
---
Made up of more than 60 specialist lawyers in the UK and internationally, our team works with all sides of the domestic and international construction industry, specialist engineering contractors, public sector employers, special purpose vehicles, banks, insurers and consultants. The team is expert in all standard forms of construction contract and also has great experience handling all manner of bespoke contracts (more detail can be found below).
Expertise
Although Addleshaw Goddard has an impressive track record resolving all types of dispute, we work with clients proactively to ensure that systems are put in place at the start of a project to avoid them.
Here, we carry out regular project reviews to identify issues early, manage risk and protect our client's position. AG's aim is to ensure that the contract is being applied appropriately, adding value or reducing costs where possible.
By being engaged earlier, we ensure that our clients are better placed should a dispute arise and our work includes advising on and drafting:
Payment notices
Withholding notices/notices of intention to pay less
Termination and notices for termination
Defects claims
Liquidated damages
Contra-charges and fines under the New Roads and Streetworks Act 1991
Deductions under private finance initiative (PFI) agreements
We also assist clients by identifying and engaging experts, where required, to ensure their reports are cost-effective, covered by legal professional privilege and compliant with the relevant court rules/codes of conduct.
We actively explore negotiated solutions wherever and as early as possible. Should an amicable solution not be possible, our team is experienced guiding clients through all forms of dispute resolution including:
Alternative methods, such as mediation, conciliation and expert determination
Statutory adjudication proceedings conducted under the Housing Grants, Construction and Regeneration Act 1996 (and as amended by the Local Democracy and Economic Development Act 2009)
Arbitration, both domestic and international, under all the major rules, e.g. International Chamber of Commerce (ICC), London Court of International Arbitration, United Nations Commission on International Trade Law (UNCITRAL), Singapore International Arbitration Centre, Hong Kong International Arbitration Centre, Dubai International Arbitration Centre and Abu Dhabi Commercial Conciliation and Arbitration
Litigation in the Technology and Construction Court
Frequently, combinations of the above
In approaching disputes, our driver is to achieve our clients' objectives in the most timely, commercial and cost-effective way. To this end, we work with our clients to establish an appropriate strategy and deliver that strategy by effective case management, whatever the dispute. The approach is applied to the handling of all types of engineering, projects and construction disputes, whether they are small, large, domestic or international.
Costs are a vital part of any dispute resolution process and we monitor them closely, both from a budgetary and a tactical point of view. We always seek to agree a package that works for the client, including our innovative CONTROL litigation funding product.
For more information, please read on, or alternatively, please don't hesitate to contact a member of our team.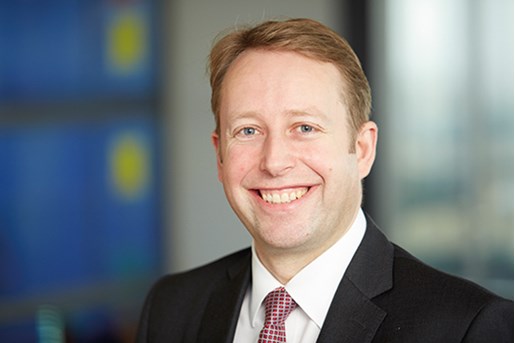 Jonathan Tattersall
Head of contentious Construction and Engineering United Kingdom
View profile
Clients and experience
The team is expert in all standard forms of construction contract, including NEC Engineering and Construction Contracts, MF/1, GC/Works and those of the Joint Contracts Tribunal, International Federation of Consulting Engineers (FIDIC), Institution of Chemical Engineers, and Institution of Civil Engineers. They also have great experience handling all manner of bespoke contracts, including Engineering Procurement Construction (EPC), target cost, frameworks and sub-contracts.
We have been involved in a wide range of disputes and projects. Please see below for some of our experience in more detail.
Acting for a developer/contractor in claims of over £20 million on a UK housing development
Acting for a developer over claims by a tenant about an office park development involving many issues arising from the Housing Grants, Construction and Regeneration Act 1996

Acting for a major health trust in disputes surrounding a £400 million hospital development in Manchester
Acting for a leading UK university on major capital investment works disputes
Acting in a suite of adjudications (with values of over £40 million) on a local authority's social housing PFI. Disputes involved decant claims, compensation event claims and unavailability deductions claims
Acting on a variety of significant disputes (with values above £10 million) including adjudication proceedings arising from a local authority's Building Schools for the Future PFI. They ranged from compensation event claims and unitary charge deductions claims to utility rate claims and all included two phases

Acting for a shipbuilding contractor in the Far East in international arbitration disputes of over $130 million relating to the construction of two semisubmersible drilling rigs
Acting for a major utilities company in disputes regarding the design and build of capital investment water treatment works
Acting for a contractor in arbitration proceedings under the MF/1 form of contract in a £10 million materials handling dispute
Acting for a pension fund in a £2 million claim around the design and construction of defective hard standing at a logistics depot. Here, remedial works had to be undertaken while the department remained operational
Acting in a $450 million arbitration for an international joint venture (JV) against a corporation in the Middle East on the design and construction of a process plant there
Acting for a contractor in an arbitration surrounding the design, installation and commissioning of a warehouse management system

Acting for a major UK infrastructure owner in various multimillion-pound disputes with contractors and third parties carrying out upgrades and enhancements
Advising in disputes concerning the design and construction of a major motorway extension and connections to existing motorways
Undertaking contract audits and risk reviews for a contractor on a number of framework contracts for electricity and gas networks
Acting for a UK and a Chinese contractor JV in a UNCITRAL arbitration, with claims exceeding £20 million, regarding the design and construction of breakwater for an LNG facility in Mexico

Acting for a statutory undertaker in a £1.5 million billing dispute with another statutory undertaker about the Water (Meters) Regulations 1998
Acting for a JV framework contract on various disputes with the statutory undertaker employer and subcontractors concerning the construction of new water and waste water treatment plants
Acting for a contractor on a final account dispute of over £100 million surrounding a five-year framework contract for the repair and maintenance of a clean water distribution network