In their book Career Success Navigating the New Work Environment, Khalid Ghayur and Dwight Churchill highlight the changing nature of career structures in professional life, particularly amongst young professionals.
---
When I began my career in law (in what my son delights in referring to as "the olden days"), the legal profession, and the job market in general, was about to undergo a fundamental change. Young lawyers started on their career path with a traineeship and, if they were any good, progressed through the ranks of associate, senior associate etc. before reaching the giddy heights of partnership (often at an age young enough to cause today's associates to gasp in disbelief).
The career landscape for lawyers (indeed all professionals) is very different now. There are few, if any, "jobs for life" ( Monarch, Pope or a High Court judge are the only ones I can think of). Law firms no longer offer stability and guaranteed jobs. Nor do they guarantee promotion and a steady career progression . As a result (or possibly the cause?) today's lawyers no longer see themselves as owing loyalty to one firm . Employment relationships are viewed as transactions. Lawyers take responsibility for their own careers, seeking flexibility and advancement at a quicker pace than their current firm might offer. Think of all the senior associates who move firms to hasten their promotion to partnership.
The linear projection of careers in private practice is also changing. While there is still a career structure in most law firms, the greasy pole leading to the ultimate prize of partnership, many choose not to follow that path. A traditional jumping off point was often the decision to move in-house. However, the rise in popularity of contract lawyer offerings (such as AG Integrate) has made the option of self employment achievable for many who seek to retain the challenge, and income, of private practice but with more control over how, when and for whom they work.
Another development is the rise of the "Protean" career (named after the shape-shifting, mythical Greek god Proteus), describing those who pursue a flexible career path; developing core skills and acquiring new skills to enable them to take advantage of or respond to changes in the job market. This will see them changing not only jobs but often specialism, sector and even profession.
So how does this translate into the In-house environment? In-house legal teams often tend to have a relatively flat structures with limited opportunities for advancement and promotion ("dead person's shoes"). However, approached in the right way, they are well placed to take advantage of the changing nature of professional careers and to attract and retain high performing lawyers.
Perhaps the first step is to recognise and accept the reality of the changing professional career landscape and tailor career structures around it.
Businesses are making increasing use of self-employed lawyers to fill short term resources gaps rather than relying on secondments from law firms. The business benefits from a widening and increasingly diverse pool of talent without the costs, risks and inflexibility of employment or the limitations of secondments. The lawyers also benefit. The expansion of this market means that there is now some competition for the best talent. This will be reflected in the cost of temporary lawyers,. However, businesses can also attract good contract lawyers in other ways, for example by offering training and development programmes, opportunities to be involved in a variety of work and exposure to the business to allow contract lawyers to augment their portfolio of experience and expertise.
The other reality is that high-performing in-house lawyers are likely to wish to progress further up the in-house career ladder but there will be limited or no opportunities within their current team. They will inevitably consider a move to other organisations or back into private practice. While I wouldn't suggest that team members are actively encouraged to leave, their training and development paths should prepare them to do this if that is what they want. This can only enhance the reputation of your legal function as your alumni branch out and perform well elsewhere. It also sends a message that your business is a good place to work and to develop as an in-house lawyer. Such goodwill attracts talent, reflects well on your legal team and enhances the reputation of your business.
Another area in which in house legal teams can respond to changing career patterns is the ability to offer in-house lawyers experience not only in a variety of different areas of law but also in different parts of the business. One of the key themes in our training and development programmes for in-house lawyers is the need to get to know and understand the business and its stakeholders. Again, this provides multiple benefits. The business benefits from having lawyers who understand the fundamentals of the business and its operations and will provide greater value. The legal function benefits from an increased ability to meet the needs of its internal clients. Individual lawyers benefit from increased expertise and experience, making them more effective in their current roles and perhaps better placed to move to another role. Its not uncommon these days for in-house lawyers to move into non-legal roles within the business and ultimately to progress to the "C-suite".
These challenges are not unique to the legal profession. Employers and employees everywhere are having to adapt to the changing nature of the employment market. By being innovative, flexible and forward-looking, in-house legal functions are in a good position to respond to and take advantage of these changes in a way in which private practice firms may not (for example, firms are reluctant to allow their top performing talent to move to other law firms or even to different parts of the same firms. With some exceptions, this won't necessarily be the case with in-house teams).
The CDC offers strategic advice and training to GCs and Heads of Legal on how to deliver value to their business which includes meeting the challenge of developing, motivating and retaining high performing teams. In addition AG Integrate enables clients and talented lawyers to take advantage of the expanding market for flexible legal resource.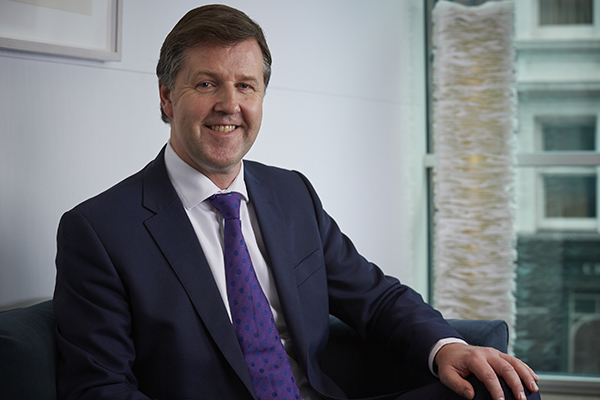 Cameron Scott
Client Development Centre Senior Manager
+44 (0)207 160 3340
Email Cameron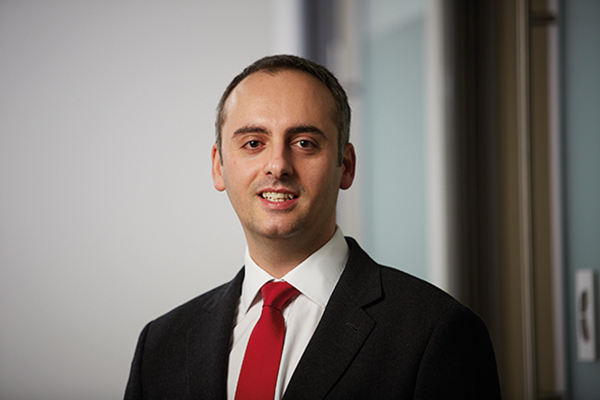 Greg Bott
Head of the Client Development Centre
+44 (0)20 7160 3488
Email Greg