This year's Mental Health Awareness Week focused on anxiety and considered the impact that the cost-of-living crisis is having on our mental health.
---
The campaign emphasised the importance of employers having a clear mental health and wellbeing strategy in place to help promote good mental health and support employees in the workplace. With this in mind, we have considered mental health in the workplace and what employers can do to support employees better.
Mental Health and Wellbeing in the Workplace
One in four people in the UK will have a mental health problem at some point in their lives. These problems can range from short-term to long-term and include a variety of mental health problems, such as depression, anxiety, or stress. In recent years, there has been an increased focus on work-related stress, due to the growing crisis in poor mental health related to the workplace. Official data from the Office for National Statistics shows that last year alone, 17 million working days were lost due to work-related stress.
Whether the workplace is causing these problems or is a contributing factor, responsible employers want to do all they reasonably can to support their employees' health, safety, and wellbeing.
Employers should also be aware that some employees with poor mental health can be considered disabled if their mental health problem:
has a 'substantial adverse effect' on their ability to carry out normal day-to-day activities,
lasts, or is expected to last, at least 12 months or to recur.
It is also worth noting that poor mental health can be considered a disability even if someone does not experience symptoms all the time. In addition, it's important to bear in mind that employers cannot ignore the effect that medication may have on symptoms. For example, if an employee appears not to experience symptoms due to their medication, this does not mean they would not be classified as having a disability.
Often, simple changes to an employee's working arrangements or responsibilities can make a big difference, for example, allowing the employee more rest breaks, offering them more flexibility to work at home, temporarily reducing their hours and/or providing additional support to the employee each day to help manage their workload. ACAS issued new guidance and resources in April of this year to help support employers when handling reasonable adjustments for mental health at work, including practical steps and what considerations they should be aware of.
Core Standards
In 2017, the government commissioned an independent review of the role employers can play to support employees better with mental health conditions in the workplace. 'Thriving at Work' set out a framework of actions, called 'Core Standards', that employers of all sizes were recommended to implement:
Produce, implement and communicate a mental health at work plan that promotes good mental health of all employees and outlines the support available for those who may need it.
Develop mental health awareness among employees by making information, tools and support accessible.
Encourage open conversations about mental health and the support available when employees are struggling during the recruitment process and at regular intervals throughout employment, and offer appropriate workplace adjustments to employees who require them.
Provide employees with good working conditions and ensure they have a healthy work life balance and opportunities for development.
Promote effective people management to ensure all employees have a regular conversation about their health and well-being with their line manager, supervisor or organisational leader and train and support line managers and supervisors in effective management practices.
Routinely monitor employee mental health and wellbeing by understanding available data, talking to employees, and understanding risk factors.
Mental Health & Wellbeing Policies
Recent research from the Health and Safety Executive shows that, despite more employers stepping up their efforts in relation to mental health, half of employers still do not have a formal mental health and wellbeing strategy or policy in place. Such a strategy or policy is important and provides employees with a centralised document setting out information they may need to signpost them to mental health support. It can also help colleagues and managers to understand how they can help someone who is struggling.
A good policy should be tailored to the employer and include both employer and employee responsibilities, policy objectives, information on what assistance the employer can offer, as well as information on additional support and advice.
If you are an employer and would like to discuss putting a mental health and wellbeing policy in place, please contact Kelly Brown, Legal Director, Kelly.Brown@addleshawgoddard.com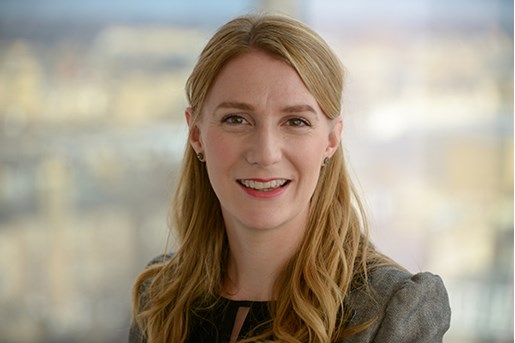 Kelly Brown
Legal Director, Employment
Edinburgh, UK
View profile