The type of contract to be utilised on each construction project is a major strategic decision for every project owner (Owner). For those deciding between Engineering, Procurement and Construction (EPC) and Engineering, Procurement and Construction Management (EPCM) contracts, a thorough understanding of the fundamental differences between the two is crucial. While the latter has historically been a common feature largely seen only in the mining industry, its adoption has gained popularity in recent years as a result of changing market conditions and enhanced bargaining powers of contractors.
EPC contracts are, traditionally, lump sum construction contracts where the Contractor accepts the Owner's design and takes full responsibility (and therefore risk) for delivering a finished product by the agreed time for completion[1]. The idea of this full-service package is that the Owner can simply 'turn the key' to commence operations, hence it being colloquially known as 'turnkey contracts'.
Conversely, no construction is undertaken by the Contractor under EPCM contracts. The essence in EPCM contracts lies in the professional services rendered by the Contractor who acts as the Owner's agent in managing, administering, and co-ordinating the construction process (including the works) on behalf of the Owner. The EPCM Contractor breaks away from being the single focal contracting and risk allocation point – most EPCM Contracts are structured such that the Owner directly contracts with suppliers and trade contractors, which the Contractor has procured through a tender process.
The EPCM Contractor therefore does not assume total responsibility for completion of the project on time and under budget or shoulder liability for defects in the works. Instead, potential liabilities of EPCM Contractors typically relate to breach and/or negligence in the failure to carry their services out to an agreed professional standard. In that event, a commonplace contracting position is for the EPCM Contractor's liability to be limited to re-performance of its services while the Owner bears the risk of any construction rework.
To balance that out, as well as to mitigate risks of schedule slippages and cost blowouts, some Owners opt to front-load payment such that EPCM Contractors are incentivised to ensure that the works are on track and well-managed in the earlier stages of construction, ultimately increasing the chances of successful delivery of a project.
EPCM contracts are particularly advantageous where the Owner is sophisticated, with a robust project management team, and desirous of a certain level of control and an active role in the decision-making process, or when there is a risk of unknown project conditions. In such cases, potential benefits of EPCM contracts include:
Time: Leaving aside early works and feasibility studies, projects signed up to EPCM contracts are generally able to commence at an earlier stage without the parties first ascertaining and agreeing exact project conditions due to the Owner taking on the bulk of the risk in that regard. Of course, this means that the Owner needs to have tolerances in its budget and schedule in order to absorb these uncertainties in the first place.
Costs: The lower cost of engaging an EPCM Contractor can be attributed to the limited scope of responsibilities it takes on. By virtue of the Owner contracting directly with subcontractors for supply and trade packages, the Owner not only retains strategic control over the procurement process but is also able to manage costs with a tighter rein.
Quality: The active role that Owners play in EPCM contracting naturally grants it a higher level of control over the quality of the project. This aspect also provides flexibility to the Owner to decide if they want to redo specific portions of the work, incurring only a precise amount of additional construction cost instead of the premium fee under EPC contracts. For the same reasons, the Owner is afforded flexibility in adapting to different project circumstances and, where necessary, modifying the scope of works – a benefit of not being locked into a fixed price at commencement.
Reaping these benefits come with a caveat: An Owner should first evaluate its in-house project management capabilities and experiences as well as risk tolerances for schedule and budget prior to making an election on the type of contracting arrangement to adopt. Inadequacies in those areas may lead to Owners realising substantial (and inevitably costly) risks inherent in such contracts.
[1] A shift in market conditions (and consequently, contracting landscapes) in recent years has seen a rise in EPC contracts utilising target cost incentive models instead of all-encompassing lump sum models.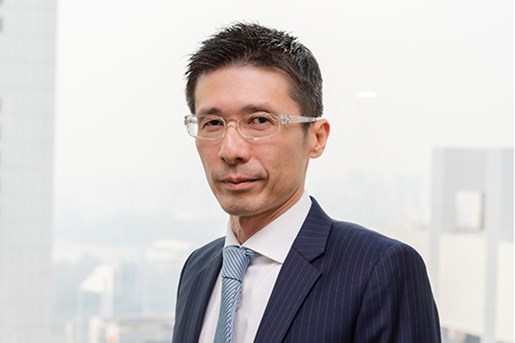 Chau Ee Lee
Partner, Head of Construction and Engineering Asia
View profile