Event summary from 7 February 2023 with Professor Hannah Fry
---
In our latest The AGenda: Leadership Series webinar, we explored how data can be used to build strategy within Legal functions and influence decision-making further within organisations.
Georgina Powling, Partner, welcomed keynote speaker Professor Hannah Fry, an award-winning television presenter, best-selling author and Professor of Mathematics at University College London (UCL) and guest Mollie Stoker, Deputy General Counsel from Ocado.
Hannah Fry has spent the last 10 years at UCL working with data, algorithms and machine learning, using this to try to understand patterns of human behaviour. Hannah gave a rundown of the pros and cons of data and talked about how it's better to be data informed rather than data driven. She explained that having a small amount of the right data is often more valuable than drowning in tons of useless data.
An important theme emerging from the session was that, while there is much to be learnt from a data-driven perspective, small amounts of the right data properly interpreted could be infinitely more valuable than being overloaded with mountains of data where you spend a long time trying to find what is useful.
Hannah shared some other interesting examples that showed how powerful data can be in explaining things we wouldn't understand otherwise. Each example Hannah shared showed the power of data but she also explained that data can be misused if the wrong questions are asked or if the interpretation is biased.
Each example Hannah shared showed something about the power of data to explain things we otherwise would not understand, but they also illustrated the vulnerability of data if the wrong questions were asked, or if interpretation was made to fit the preconceptions of the user. Human intuition could still give data a run for its money.
Georgina then talked about how it was valuable to create a "culture of curiosity" around legal data. She explained a three-stage journey for using legal data:
Stage 1 is about data collection through spend, trends, peaks in demand and volume, timings and work allocation.
Stage 2 is where data is used for strategic decision making, workflow mapping, managing budget and talent, showing gains and demonstrating value.
Stage 3 is for Heads of Legal to use data to inform business decisions through risk assessment, spotting trends and other insights.
Mollie Stoker shared how Ocado is currently capturing data and using it for decision-making for their legal teams. She explained that her team produced plenty of qualitative data showing what they were doing for the organisation, however this lacked the power and authority of quantitative data which was more difficult to argue with.
She described how capturing data allowed the in-house legal team to demonstrate their value and show how they protect and enhance the organisation and manage legal risk. Data is more persuasive in an organisation like Ocado which is highly focussed on technology. The legal team is able to use data to back up their budget requests, which means they are talking the same language as finance.
Having access to valuable data is about having the right tools to harvest it. Mollie and her team have technology that curates reports, showing where requests are coming in, who their biggest users are, identifying trends and quantifying legal risk. As well as illustrating their workload and outputs, this allows them to be pro-active about training, pre-empt problems before they arise and has enabled them to develop a formal prioritisation matrix.
Rounding up the session, Georgina observed that using data in the context of a legal team can lead to continuous improvement, and with technology becoming more user friendly, more people are starting to see the benefits. Data has the value to give you confidence in decision-making, enhance an argument and help explain a position. It can be really powerful if used creatively, but it's important to remember that data doesn't speak for itself.
If you'd like to learn more about how Addleshaw Goddard can support you on your legal data journey, please get in touch with Georgina or your usual AG contact.
Don't miss out on our final webinar as part of the AGenda: Leadership Series where we will be launching brand new research on what 50 executives would value from their in-house legal teams. Register here.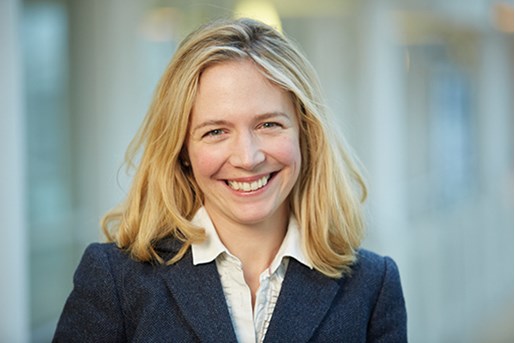 Georgina Powling
Partner, IP and Commercial Services
United Kingdom
View profile